The light wasn't particularly special, it wasn't even that great a shot, but something about it changed the way I looked at the world.
Previously I'd always felt like beauty in Landscape images was about 'More'. More interest in the shot, more colour, more depth. Huge wide shots of vast mountains, epic forests, dramatic skies, or vibrant tones.
Suddenly my eye wasn't looking for 'More', it was looking for 'Less' Empty fields, plain walls, still waters, dull skies; these are the canvases of the Minimalist. I was hooked.
Practicing minimal photography has been a back to basics lesson for my camera skills and I guarantee it will only improve your other photography styles no end.
Shooting in a minimal style means you won't have to rely on beautiful locations to create a beautiful photo. Minimal moments are all around you. Ready-made beauty won't be as important; you'll be using your skills to create beauty in places many wouldn't think to look.
If you want to shoot Landscapes (or anything) in a minimal styleyou need to take on the approach of a Street Photographer: Always carrying a camera, always ready for the shot to present itself to you, always keeping an eye out for areas of emptiness amongst the chaos of everyday life. You'll find yourself in minimalism mode, your spider senses tingling when a new canvas presents itself.
Perhaps a tree branch is casting a shadow onto a wall, a single bird is sat on a telephone line, or a lone person is silhouetted against a clear blue sky… now's the time to play with your compositional skills, your rule of thirds perhaps, filling the frame with negative space, with just that small hint of detail.
When you get it right, it's incredibly refreshing, you've stripped away everything from the world around you, and created something simple and pure.
Remember though, minimalism doesn't have to be all about blank spaces. I feel like you can fill the frame with detail too, as long as that detail is all the same thing, like this shot I took of sea spray.The variety of content is minimal, even if there isn't much actual empty space.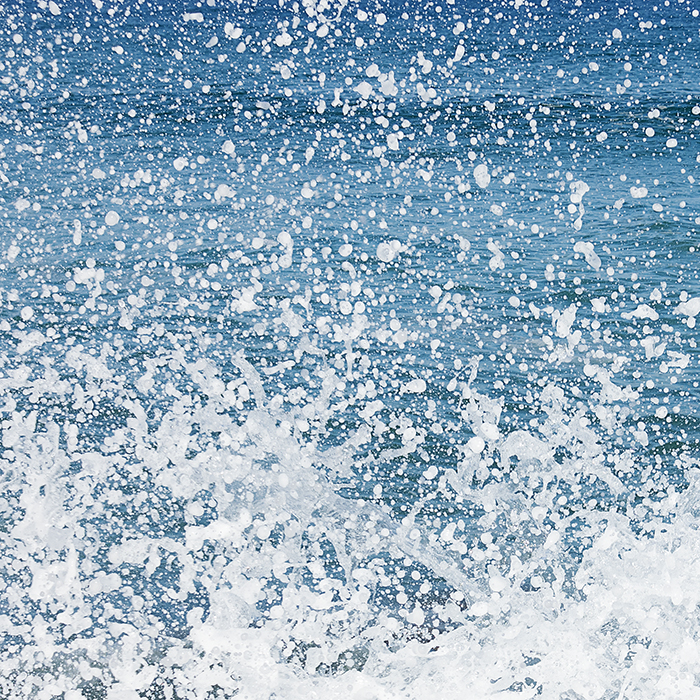 Even if you're going to be in a location where you've previously found no minimalism opportunities, the time of day, season and weather can all suddenly make brilliant minimal shots appear to you. For me, the falling tide makes my local beach a blank mirror to reflect the surfers running across it. A sudden sea mist turns the river I live by into a swirling void, decorated with the odd yacht.
One last note: try not to let it take over your life. Minimalism can be addictive. Be prepared for the funny looks you'll get from your friends as they're snapping away at some incredible vista, and you're facing the other way shooting something on the blank wall of the tourist centre like a weirdo.
Visit @jjmidwinter on Instagram for more photographs