Istanbul has been on the trade map for what feels like millennia. Its prime location making it a focal point for the silk route and the spice trade. The city's markets conjure up romantic notions of bygone barterers haggling over donkeys and bags of saffron, but rarely evoke a sense of top-end luxury.
But, for those trying to find that one unique signature scent, could Istanbul be the new best-smelling kid on the block? It is not uncommon to be able to identify a perfume as the omnipresent brands dominate the market, so perhaps a new luxury brand will serve as a finely-scented breath of fresh air.
Nishane is Turkey's first fragrance company and having only been running since 2012, it is already finding its place on shelves next to some leading brands.
Co-founders Murat Katran and Mert Güzel tell us how and why they put Turkey on the map and got to sniff the sweet smell of success.
Why do you think people buy niche perfumes?
We argue that boutique perfumeries offer the consumer the opportunity to reward oneself with a scent that is both uncommon and individual. People will reason that niche equates to quality; in that greater attention to detail has been given to the construction of the perfume, and that components are of the highest calibre. Many prefer to pay top-dollar for the privilege of not smelling like someone's ex-boyfriend or girlfriend!
What brings two people together for the ambition of creating a niche perfume brand?
As big niche perfume lovers, we always knew that there is a growing interest on niche scents globally and there was no Turkish brand in that field. This was a perfect starting point for us to differentiate our brand giving us the chance to be the first in our domestic market.
We both are entrepreneurs; Mert used to have his own company where he published coffee table books on the luxury hotels in Turkey and I had my own company on exportation of steel products.
We both had the chance of travelling many countries through our businesses and got in touch with the luxury world. When we met in 2010, we were determined about creating our brand. We wanted to do it in Istanbul since it became a global business platform for the international elite.
How do you even begin with a project like this?
We investigated all the major trends in the world in a time period of one year and we outlined the opportunities in the luxury business in Istanbul. We then made a market research to see what products were needed, who the potential buyers were, and where the best location would be for opening a shop. We had an idea about what our logo would be like, but it actually took months to finalise our logo.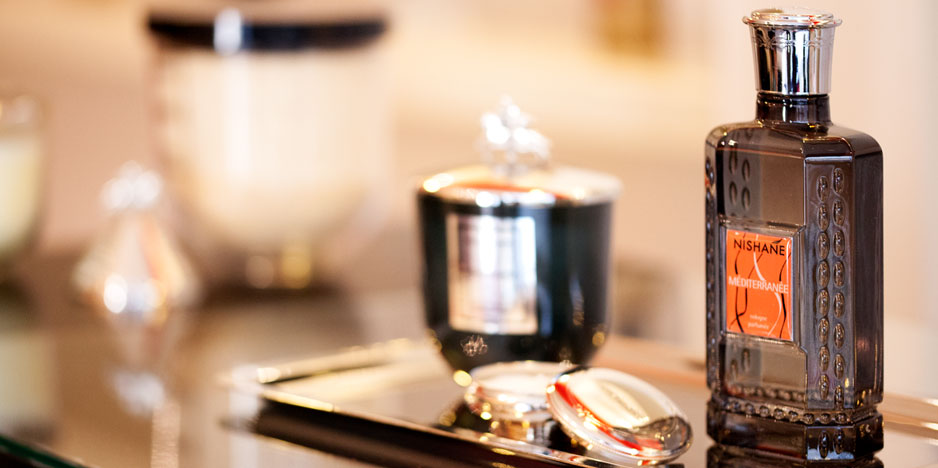 What has been your main inspiration?
Istanbul. Even though it is sometimes disregarded, we believe that Istanbul is an elegant city. Mert and I are Istanbulites and I think our background and lifestyles were quite effective on our brand. One of our objectives is to reflect the city's spirit; as the cradle of many civilizations, Istanbul has rooted traditions but also a modern vision and the cosmopolitan structure.
We cherish these with our perfume creations. For instance, we wanted to honour the tradition of offering cologne to the guests as an inherent way of showing hospitality in Turkish culture (just like offering Turkish coffee accompanied by Turkish delight); and so, created a sharable splash cologne parfumée series to modernize this tradition of sharing pleasant odours with others.
So how did that work out for you?
We witnessed the dramatic increase of the share of niche perfumes within the perfume consumption of the individuals from 3-4 per cent to be almost 20 per cent in the last three years. This remarkable trend could be turned into a big opportunity, yet there was no one doing it in Turkey. In this respect, we gathered together a group of important perfumers and designed our exclusive scents. We are now proud to be the first Turkish boutique artisanal perfume studio producing niche scents one might likely find at a high-end fragrance boutique.
What's next on the agenda?
Our new collection literally crowns the niche perfume concept! We finalised the design process on 16 new signature scents to be launched in the world markets soon. The research and development process was almost around a year. We worked with French and British perfumers where each party inspired each other throughout the process and finally we have the "extrait de parfum" series that we believe is going to be a pleasant surprise to the global niche perfume lovers with its distinctive formulation and essence concentration more than 30 per cent.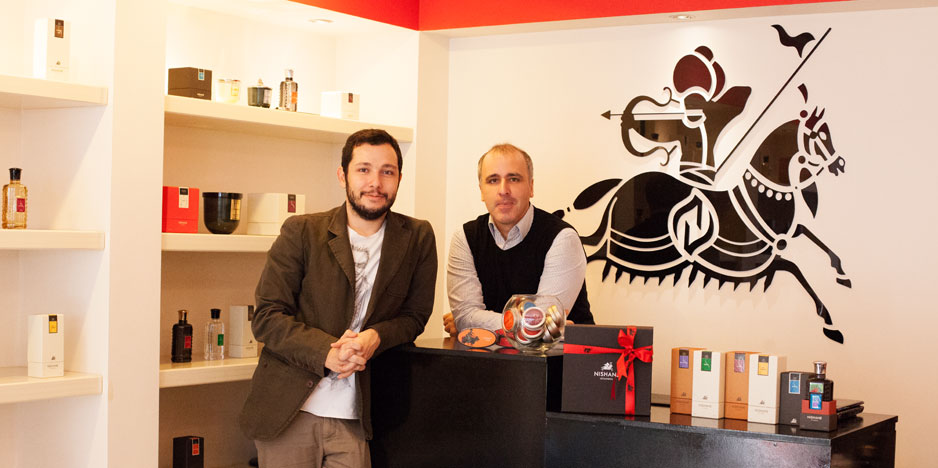 What's the word on the street?
We are so happy to see that everyone is excited for our new collection. But we must say that we are surprised to get requests from big boutiques in New York, London, Dubai, Rotterdam and Cape Town to place our new collection. Right now our plan is to collaborate with 100 spots in 40 cities in the world and launch the new collection in them.
You seem to be living the entrepreneurial dream, any advice?
Be daring! Never give up on good quality and design. You have to think fast and put it into practice before the others do. Do not listen to when people say, "this would not work" or "you will fail". If you feel that your idea would work, do everything to test it and be patient. Believe in your idea and keep fighting for it. Originality matters, so challenge yourself, because you have to be creative and unique. None of these are easy to achieve but once you hold your end product, it stays as a remarkable moment in your life.