There is a reason why certain design styles speak to us, a reason why we feel attracted to particular textures and materials: they complement our own characteristics, our own sense of style. Unfortunately, it's not always easy finding unique furniture pieces and original decorating ideas for your home. Unless you move in your local design circles and follow all the latest in the world of furniture making and design trends, the only types of manufacturers you will find readily advertised are the rest of the nation frequents too. The Idealist – a website introducing up and coming designers, inspiring ideas and a variety of styles – is dedicated to changing the dialogue surrounding the design process and invites its readers to connect with talented designers and aims to inspire with stunning features and spectacular virtual house tours.
We caught up with The Idealist founder Stephen Bradley to discuss this year's most important design trends, their philosophy of connecting people with ideas and their plans for the future.
How did The Idealist come about?
I've always had a passion for interior design, furniture and a certain style of design. Talking to friends and family it struck me,  that people want something different from your standard Ikea, Habitat, High Street kind of look, but they don't really know where to go, especially here in the UK. There are a lot of independent brands and furniture manufacturers that do beautiful stuff a lot of people don't know about because they just tend to always go to the same big stores again. There's been a real of interest in mid-century design, up-cycling and antique furniture because people want something a bit different from everybody else. That's how The Idealist came about: we wanted to create a place to connect people with good ideas, and a look that's just a little bit different from what they're used to.
The Idealist introduces a lot of different styles instead of catering to one specific trend and budget. What's your take on this?
I'm trying hard not to work just to my own taste. In terms of the philosophy of connecting people with ideas, that sort of independent taste if you will, I don't want it to always be about a certain kind of look. If you look at print magazines like Wallpaper and Monocle, they tend to follow that cool New York, boutique hotel kind of mind-set, and not everyone is into that. Our readers are buying a bed for their children, they're buying a new sofa for their living room, they're thinking about redecorating their living room – they're normal people, they're not the ultra-rich. But they're all aspirational; we all want to live in a beautiful environment, we all want something distinctive, warm, cosy and elegant, so I don't want it to feel like we're just following one trend, I want that diversity.
I was at the Ideal Home Exhibition two weeks ago interviewing some up and coming designers and their prices for the actual design aren't that much, with a starting point of around £1000 to £ 1500 per room, per design. Now, once you start talking about the actual structural changes, or purchasing furniture or building furniture, you're adding a lot to that of course, but we want to de-mystify that process and get people to get over that fear of doing something different.
A lot of designers and magazines focus on a very clinical, minimalist but functional approach these days. How do you feel you can marry character with function?
It comes down to the finish, the choice of materials. When you look back on some of the exhibitions from mid-century designers, they were very much focused on using the materials in a way that was respectful of them – they would want to work with the grain of the wood, they would want to work with the interesting patterns you get in materials like leather – and we've lost a lot of that. But even their stuff can tend to be a little bit too grey, a little bit too dark, so it's about using colour as well. I've seen a lot of bathrooms recently with concrete finishes, but then then the textures are bright colours like oranges or acid yellow – it's really interesting introducing these really strong colours in environments that are otherwise stark.  I think people are a bit scared of using colour and we shouldn't be. It's just about having confidence.
What kinds of materials were particularly popular this year?
One of the stores we profiled in London is called Future and Found, and their big thing is acid colours (yellows and oranges) teamed with concrete. They do an awful lot of things with concrete, ceramics and fabrics that are grey or of other muted colours. That kind of style looks beautiful in the right place, too much of it can look too austere. There's a real vogue for the neo-brutalist revival in London; concrete has this really warm texture if it's done in the right way, so that's definitely a trend we've seen a lot of. And there's also this whole trend around the "Scandi" cosiness that's coming about.
How do you curate your content?
It's a bit of a mixed economy. I set the editorial direction, the kind of things we should be covering, the kind of frequency with which we should be doing practical things rather than lifestyle or aspirational features, but a lot of ideas definitely come from our authors as well. When it comes to things like shopping tours in different towns and cities, it's their itinerary, it's not mine. In some cases they'll supply photos as well, in other cases we use other photographers to do the shoots that go along with our pieces, and obviously when we're working with certain brands they provide their own press photography. We're magpies when it comes to who does the work, we're a virtual team with folks contributing from all over the world, and I think that gives us a real mix of different voices and flavours.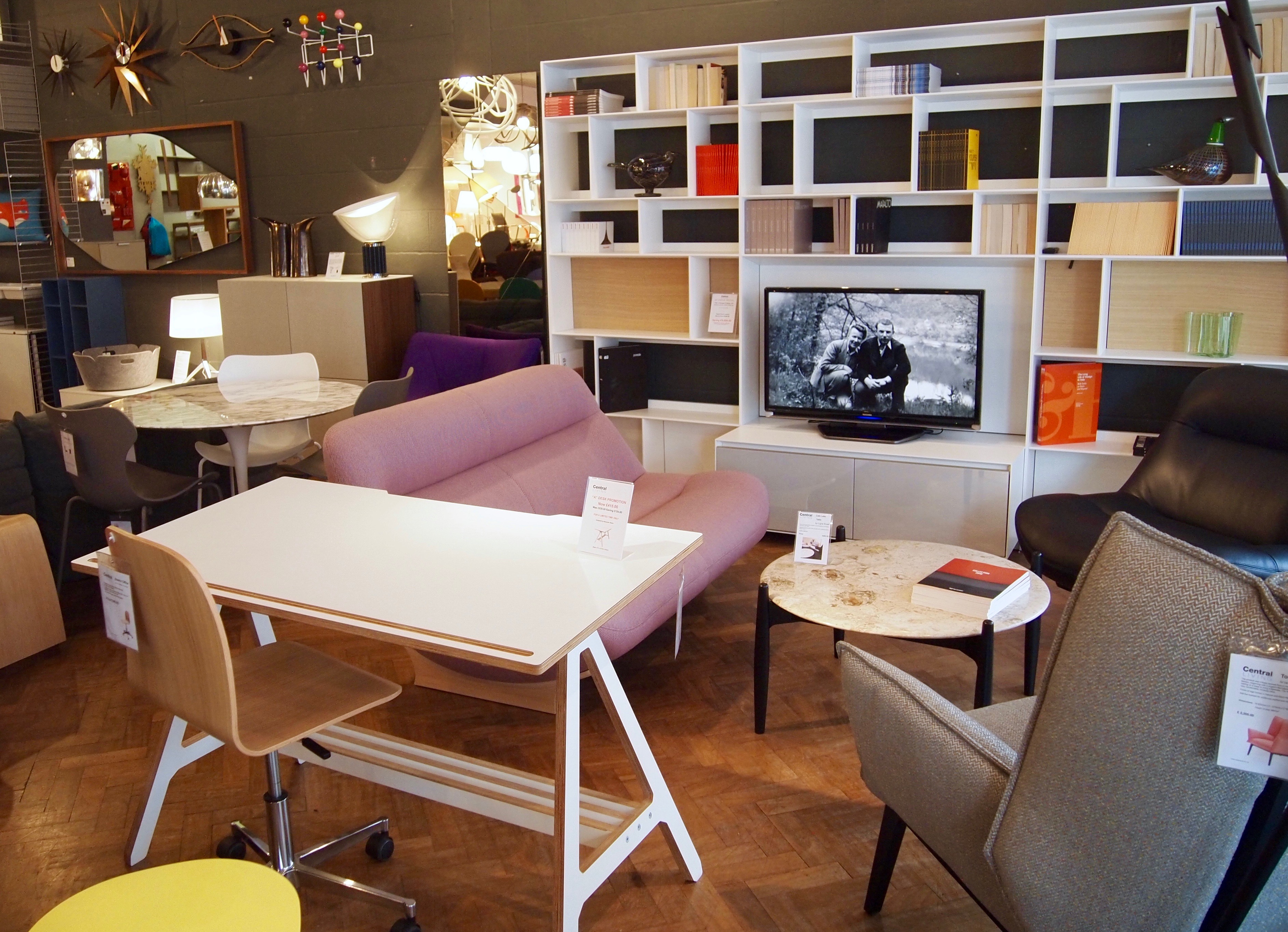 You have been showcasing some of TNHP's articles on The Idealist. What attracts you to our content?
There's a real diversity of ideas in your magazine. I love the way that it's very excited and also quite relaxed about European culture – things like the coffee culture in Istanbul or Barcelona, or these beautiful building and B&B's that have been featured in the past – there's just something beautifully calm, elegant and passionate about it, there's some fascinating stuff in there. It's lovely the way it connects certain ideas, different cultures and ways of thinking. I like the angle TNHP has taken, I think it's really interesting.
Tell us a bit more about The Idealist's short and long term plans.
In terms of the editorial direction, we are working with different household brands and are exploring different ways of partnering with them on special issues and special features. The bit that I'm really keen to build up is the portfolio of independent stores and designers, the section we call Modern Heroes and Design Heroes on the site. It's really nice to be able to showcase up and coming curators and designers, design stores and producers. We want to actually focus on the people behind the designs, which is why we want to feature a lot of the interior designers themselves and to learn their story, the way they work, the way they work with clients –  it's fascinating to see the process of going from a regular house to something that has been renovated/converted/changed. It's great for inspiring our readers and connects them with new designers, which is a real bonus on both sides. I've also been talking to one of the local universities here in London to explore a way of working with them. We are looking to offer internships to some of the students from their photography or publishing and media programs. I'm really keen to connect us to the local community as well.