Yawn! Another laundrette/cafe combo you say? Haven't we been here before, haven't we done this already? To be honest, if you go to any cosmopolitan city laundrette you'd be disappointed if the person changing up a note so you have coins for the dryer wasn't also a runner-up in the Barista of the Year 2011 awards.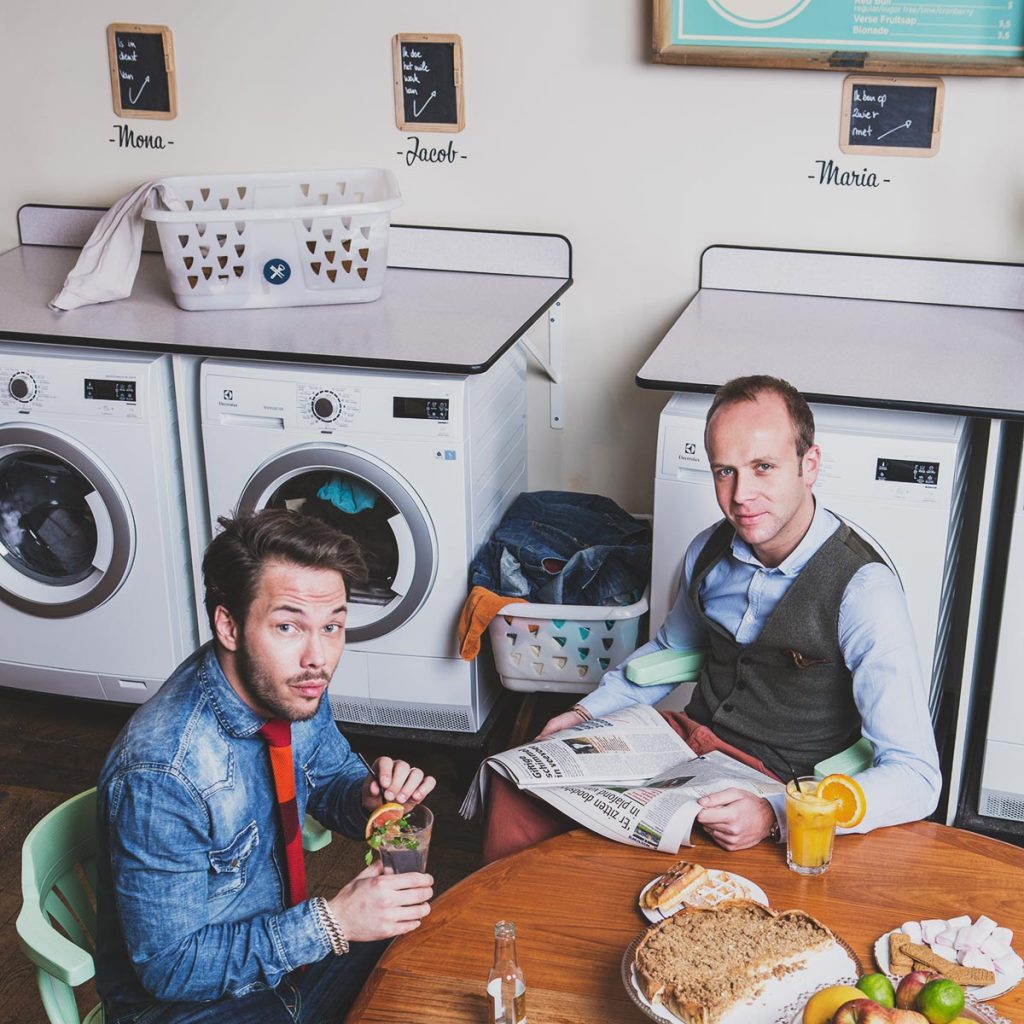 Spending social time while doing one of the most tedious yet necessary personal chores feels pretty much of a routine for many of us. The popularity of the trend could be perceived as a manifestation of the modern-being: we are young and independent, cultured and busy and make no bones about washing our dirty clothes in front of friends and strangers alike.
Several European cities endowed these 'social living-rooms', hyping up the local professionals and university students. Paris, Berlin, Copenhagen, Hamburg et cetera. But, just as the idea was about to be laid aside to the 'nothing-new' category, Belgium's creativity capital went beyond the ordinary with Wasbar.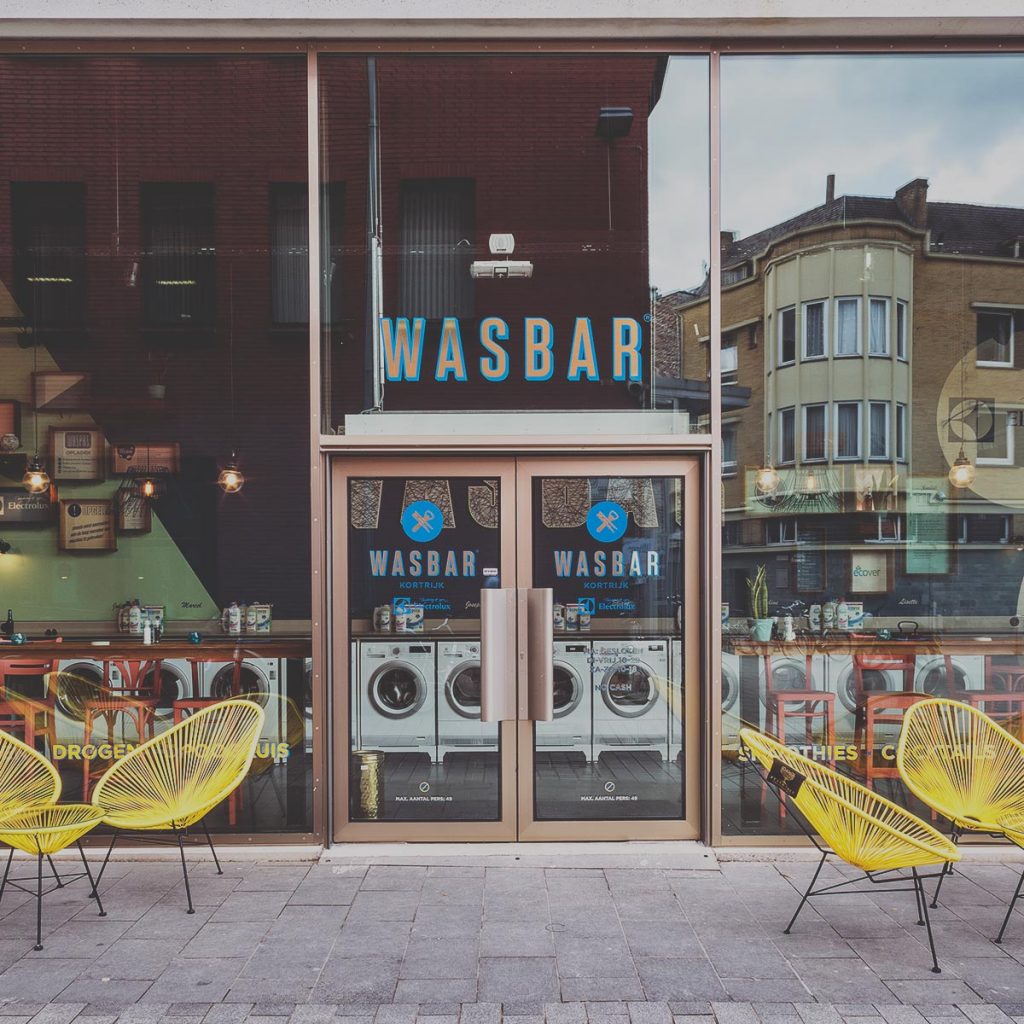 Established in October 2012, Ghent-based Wasbar carried the concept to a leading-edge level with its distinguishable branding and innovative management strategy. The second and third stores were soon after opened in Kortrijk and Antwerp, reinforcing the solid identity of the chain.
Wasbar can be taught as a case study in entrepreneurial classes. So what and how did Wasbar do new? Co-founders Dries Henau and Yuri Vandenbogaerde spill the beans.
– When we came up with the idea, we thought ourselves as the founders of the concept. After catching on with the comparative concepts throughout the world, our difference became more obvious. We created a space where you have the laundry machine right next to you, the bar and the laundrette are not separated with walls. In that sense it is the most-integrated laundrette and cafe/bar concept created so far, said Dries.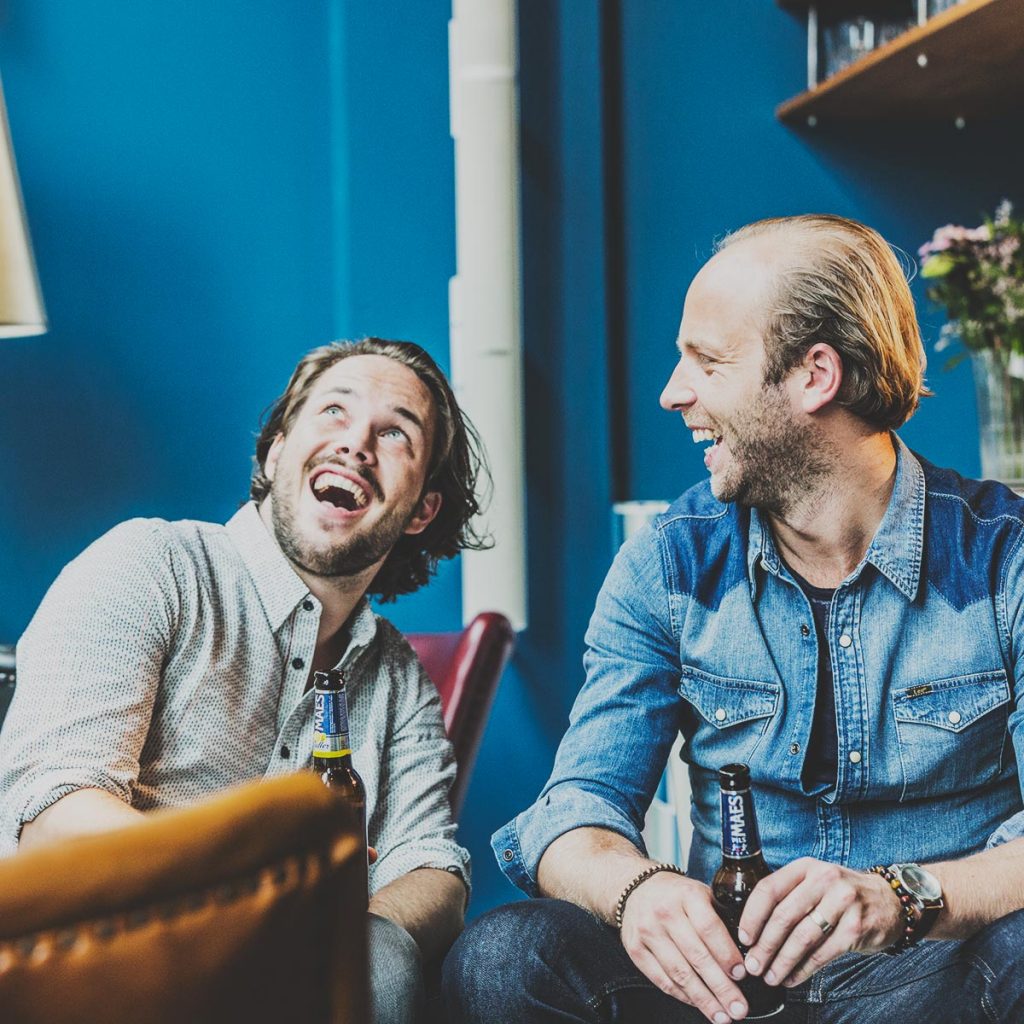 Its story is directly linked to the personal experiences of its co-founders. Dries and Yuri both studied in Ghent. They worked with marketing and brand activation and shared the same living space as a married couple. Living in a small apartment and not having a space for a laundry machine, they had to visit their mothers for getting their laundry done. Observing that they were not the only ones who were dependant on their mums when it came to dirty boxers, they imagined the possibility of a place where people have access to Wi-Fi and reading materials, can enjoy a cup of coffee or cold beer, all while doing their laundry.
– When the idea flourished, we wrote a business plan and contacted Electrolux, a Swedish company, which is always in the search of creative ideas to support. They agreed on supplying all our electronic appliances. So it was a business plan for us and a marketing plan on their behalf. We also collaborated with other brands such as Heineken and Ecover. With these sources we could manage opening up our first bar without an extremely high investment from our part, added Dries.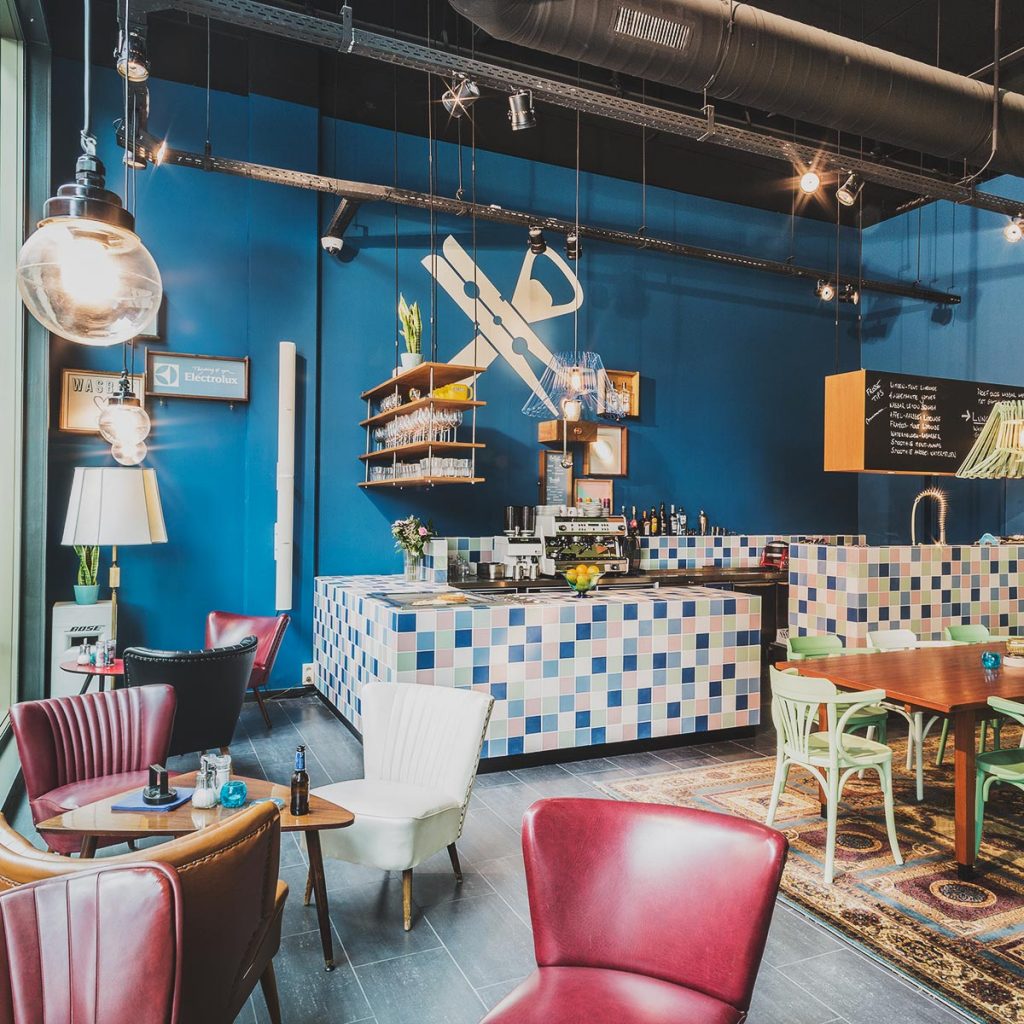 They saw they were upping the innovative element of the idea and in 2013 took part in TV programme Top Starters, where entrepreneurs compete with their ideas. They won the competition that came with a considerable amount of money.
– The programme followed us through all the steps – from the meetings with our partners to law matters we dealt with. When we started, what we managed to do seemed as a big risk. If we opened just a bar, we could easily detect the price range in the area. We could also get a clear idea of what the city needs and what aspects to fulfill. But our bar had an unusual concept which it could not be compared, so from the prices to our menu, to our location, we had to give the right decisions. It was so much risk-taking but we managed to conclude it as a success story.
Wasbar cares about the environment so the laundry products are eco-friendly. They supply all the information about how to do laundry and more importantly, how to do it with as little damage done to the environment as possible.As a registered European trademark, Wasbar has been developed as a brand with a well-elaborated identity from the start. Another innovative partner PinkEye Studios took the lead role of designing the cosy and well-integrated interior. The washing theme was played out from the decoration to the logo. Each laundrette adopted its location's atmosphere.
– Our stores in different locations echo the spirit of their cities. For instance, we kept Wasbar in Ghent low-key. The exterior is humble. Wasbar is Kortrijk is located in a shopping mall. Our Antwerp store is in a lively district. It was important for us to create a distinct image with strong guidelines that can be franchised so every little detail and component had to be standardised within the brand.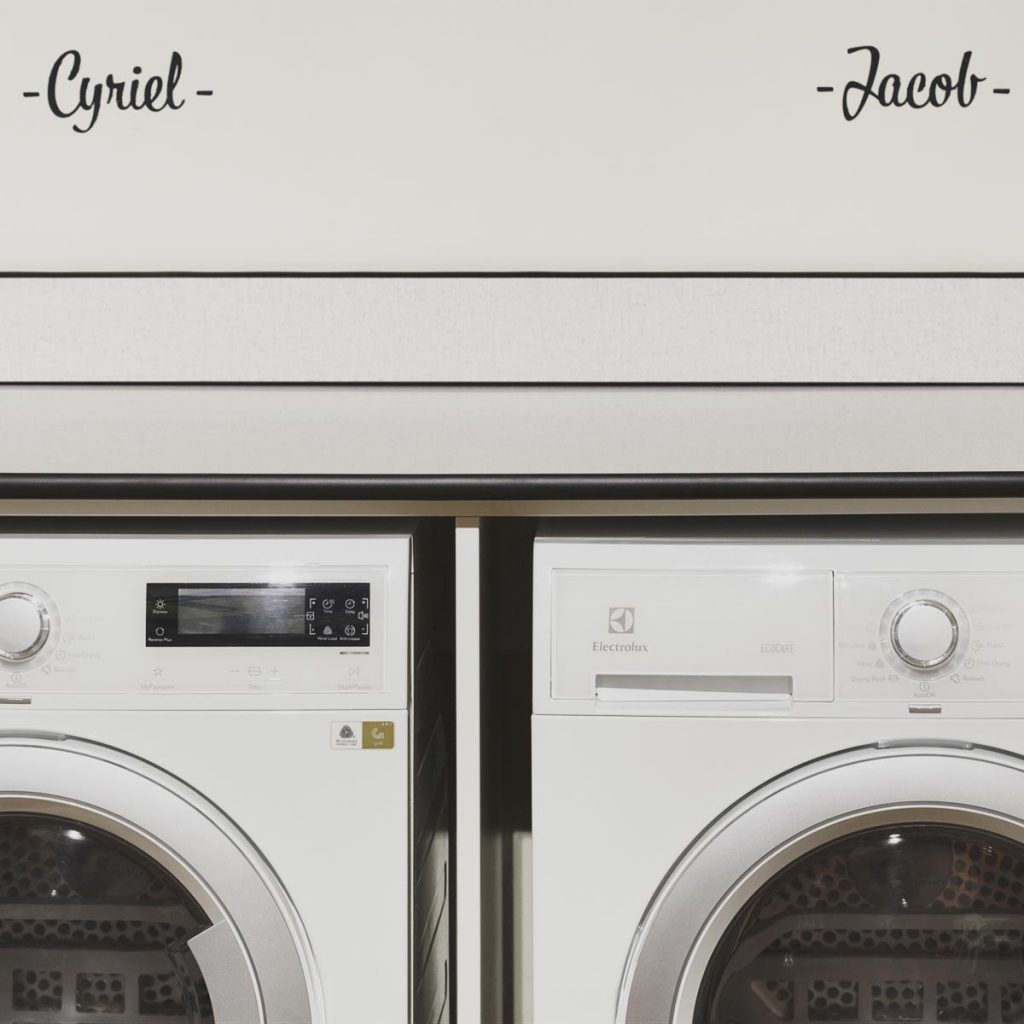 Such an end-product is of course the conduct of progressive mind; Dries and Yuri are ambitious entrepreneurs who are willing to share their experiences; their first book Trek Je Plan gives tips about how to stand on your feet, giving examples and recommendations related to many aspects of our daily lives. Their second book subjecting creative branding will be published next month.
– In the beginning people paid attention to the Wasbar concept, now people care more about the entrepreneurial aspect of the project, said Dries.
Wasbar today is more than a laundrette-bar, it manages to enliven the community feeling among the locals with several initiatives. It even has its own magazine, which covers the concept and its partners, cooking and drink recipes and practical tips.
– We have concerts on Thursdays, aperitif evenings on Fridays and brunches on Sundays. After travelling a lot and visiting countless places, we learnt what to do, but also what not to do. Setting up Wasbar's menu and events was a long process of learning, tasting and testing.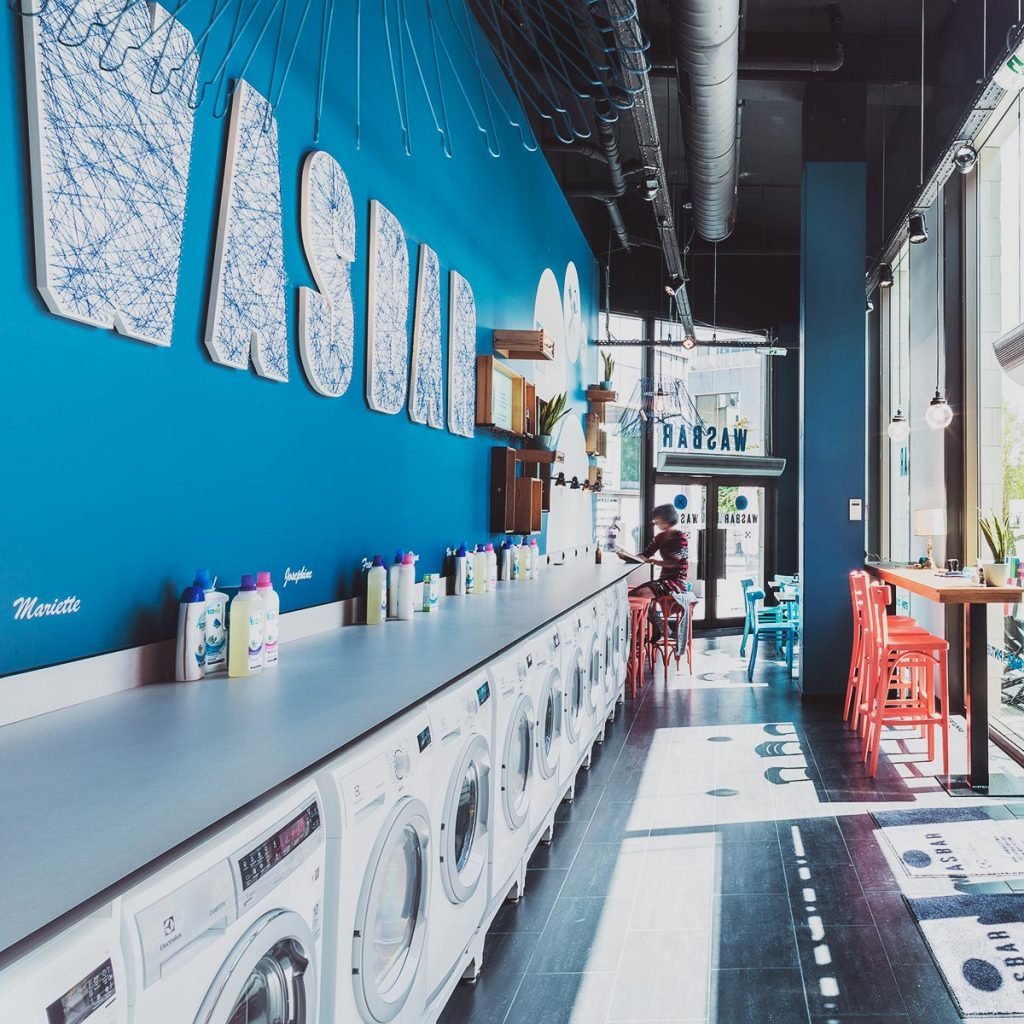 So, what is next? They will add new locations to their chain in Belgium and they are on the way to launch Wasbar in France in 2015. With these projects on their plate, they will likely to be known as the ambassadors of the new cafe/bar scene in Europe for a long time yet.
 Header Photo: Arne Jennard