"I never wanted to run a cafe," admits Victoria, "I had money to make an investment and this property was cheap. But when I bought it, I realised I couldn't close it. Some patrons had been coming here for more than fifty years. How could I bring myself to tell them I was going to shut the place down? It broke my heart."
Instead of renting the place out, as had been her original intention, she asked her family to help, brought in her mother's cook, and preserved La Flor de Barracas' legacy. Before long, local newspapers took notice and costumers began to flock in. Victoria had not expected to attract such attention. "If I had wanted to make a splash," she points out, "I would have gone to Palermo," a northern district popular with tourists.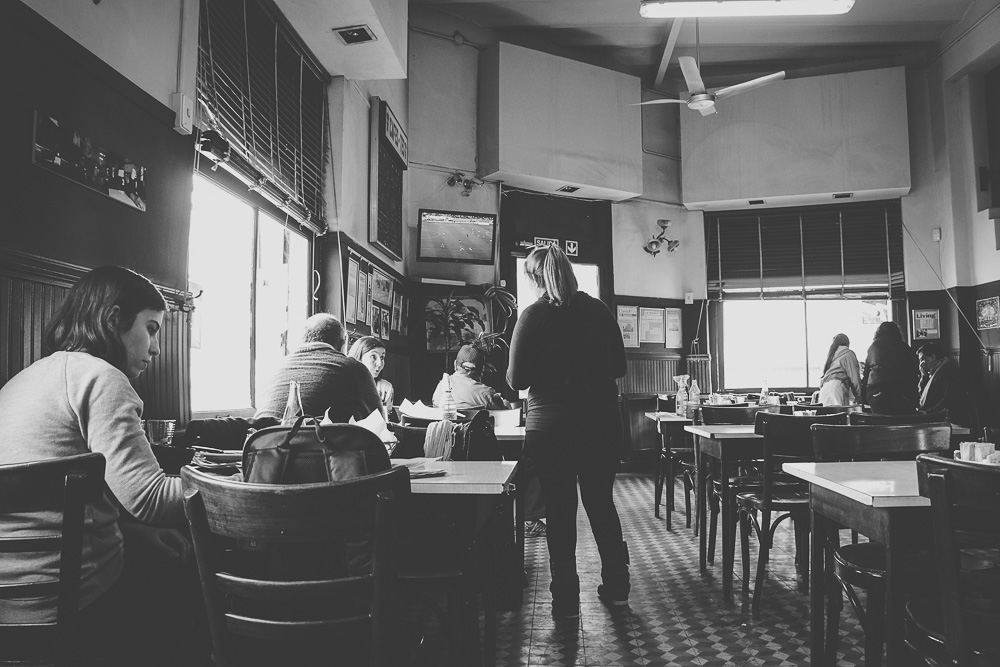 Nevertheless, at some deep level, she had always suspected the cafe would be popular. "It's one of the last suburban street corners left," says Victoria. While many other neighbourhoods in Buenos Aires have been transformed by high-rises, Barracas has largely maintained its traditional atmosphere. "It's very charming. It has little cobblestone streets, the likes of which have not survived elsewhere. It won't last long. In a few years they'll start building here, but right now it still has that old-timey feel, like those places they sing about in tangos."
Buenos Aires is relatively young. Many of today's neighbourhoods were yesterday's outskirts, progressively swallowed up by ballooning city limits during the 1800s. Barracas itself held the estates of rich families, many of which migrated up north when an infamous outbreak of yellow fever spread through the area. In ensuing years, Barracas became an industrial sector, but the factories and deposits eventually closed their doors. Today, visitors will find many abandoned storefronts and empty sidewalks.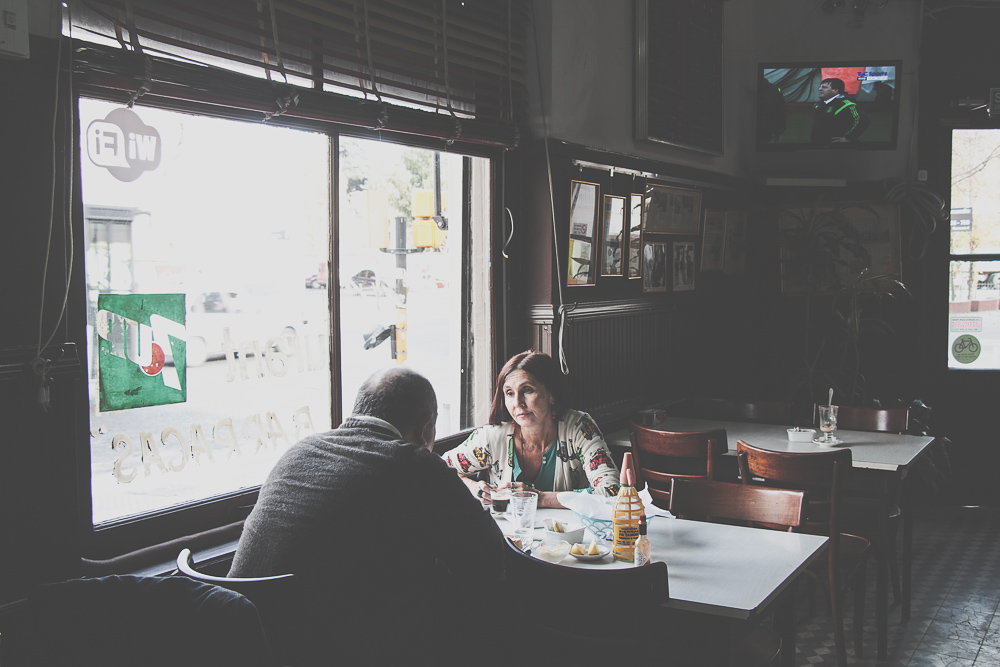 Yet that's not all there is, Barracas has been reborn, and La Flor is only one of its attractions. Just a few blocks away is Lanín Passage, one of the most unique streets in Buenos Aires, where the facades of dozens of houses have been decorated with Venetian mosaics arranged in abstract patterns by artist Marino Santa María. And further south, near the city's edge, is the Metropolitan Center of Design, an iron-framed 19th century market repurposed as a beautiful studio and gallery. Above all, however, Barracas is about its history and its people.
"In my neighbourhood, in Belgrano, everyone is afraid of each other. But here, in Barracas, people are very friendly," says Victoria, who hails from one of the city's northernmost neighbourhoods. Although her cafe receives visitors from all over Buenos Aires, those who live nearby are the ones who keep the place going. It has become a part of their daily geography. As Victoria puts it: "La Flor is a living monument. For almost 120 years, people have come here seeking food, shelter, good times, and a place to sleep or study. It's like getting to know the heart of Buenos Aires."