…
4/ Vík and the south coast
is sprawling black beaches and thundering waterfalls 
The south coast of Iceland is famous for its volcanic sand beaches and mighty waterfalls that thunder down from the glaciers. You can easily lose yourself in this idyllic landscape. It's proper wild country here, with remote dwellings dotted along a coastline of dramatic, earthy terrain. Base yourself in or around Vík, and you'll be able to explore all the must-sees. This remote seaside village is an eery idyl, set against the vast ocean on one side and green or snowy mountain peaks on the other. Make 
sure you head to nearby
Dyrhólaey peninsula
for unforgettable views of the famous black beach, Reynisfjara.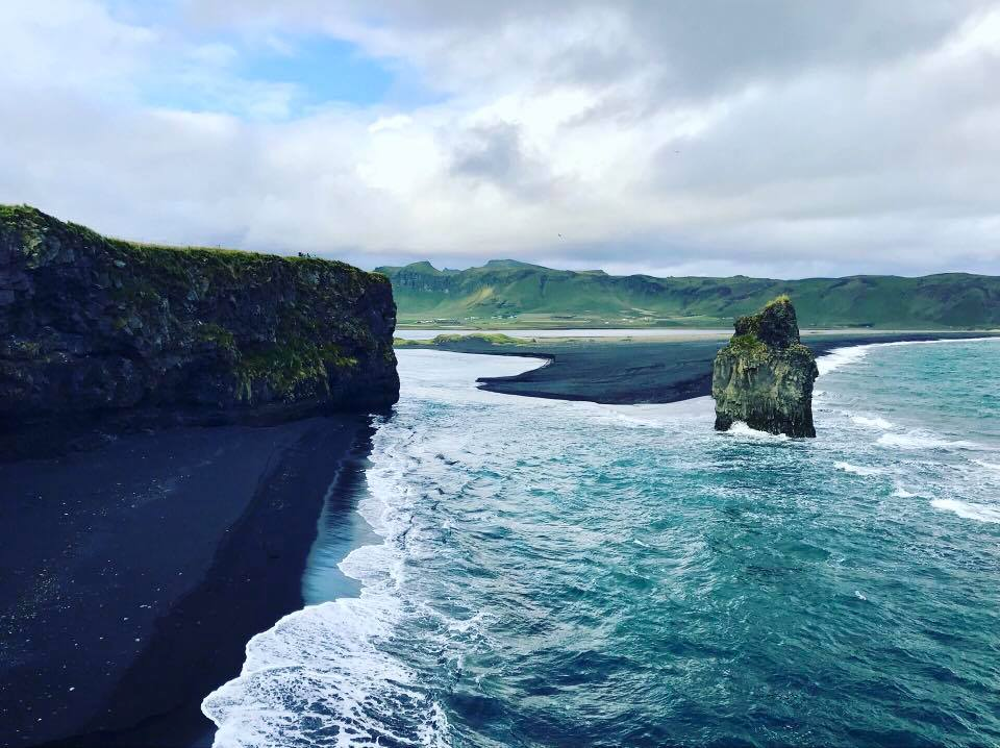 That volcano we can't pronounce
Your first stop is the towering glacier-capped volcano of Eyjafjallajökull, famed for the 2010 eruption that caused huge disruption to air travel. The volcano, which English native speakers find impossible to pronounce, looms over the long southern shore of Iceland. There are three words that make up its name: Eyja, which means islands; Fjalla, mountains; and Jökull, glaciers. If you're travelling by car you can stop at any of the numerous viewpoints dotted along the coast.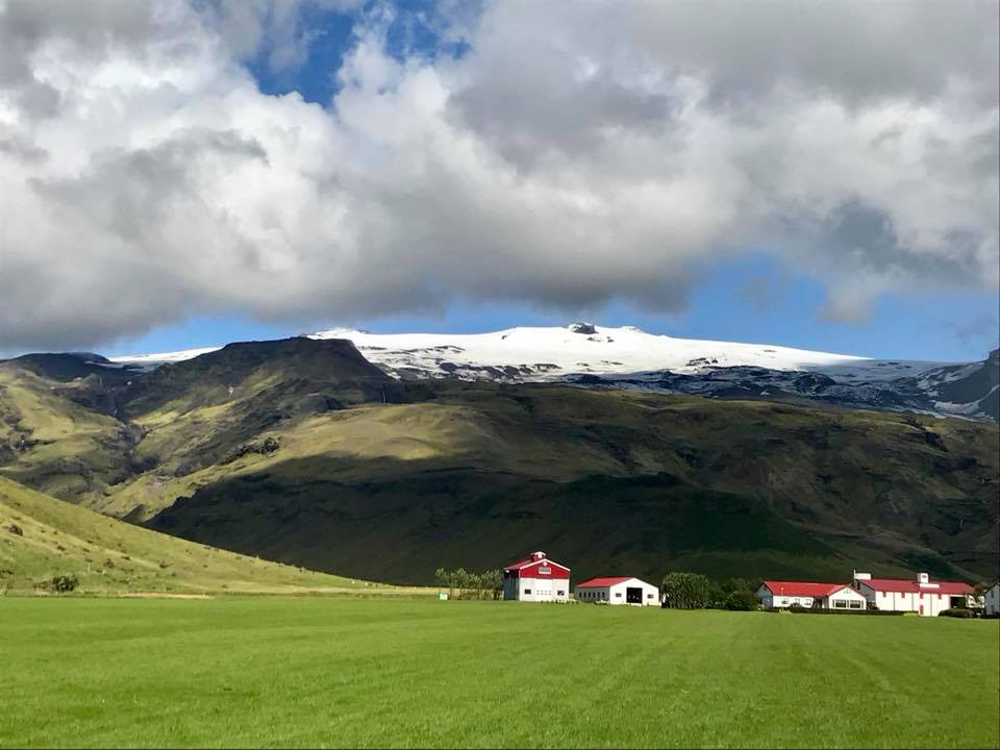 Paradise waterfall crawl
Next is Seljalandsfoss, a beautiful waterfall located on route one, easy to get to from Vík or Reykjavík. It's part of the Seljalands river, with its origin underneath the Eyjafjallajökull glacier volcano. Close up, Seljalandsfoss's majesty comes alive. Circling around the fall you'll see it at its most picturesque, and yes, you'll get soaked – but it's totally worth it!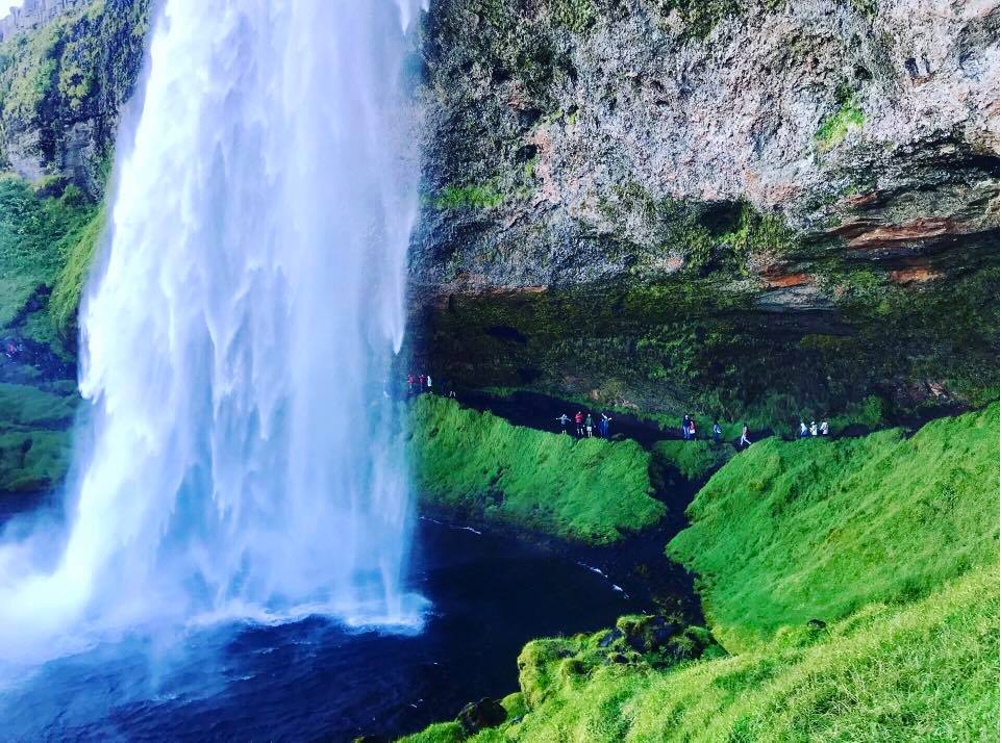 Located close by, and one of the most photographed waterfalls in of Iceland, is Skógafoss. It's the queen of waterfalls. What I love about Skógafoss are the myriad vantage points from which to admire the colossal force of the fall. The waterfall is a spectacle, an awesome sight to behold in both winter 
and summer. Close your eyes for a moment and take in the soothing sounds of the water and cool, light sprays on your face.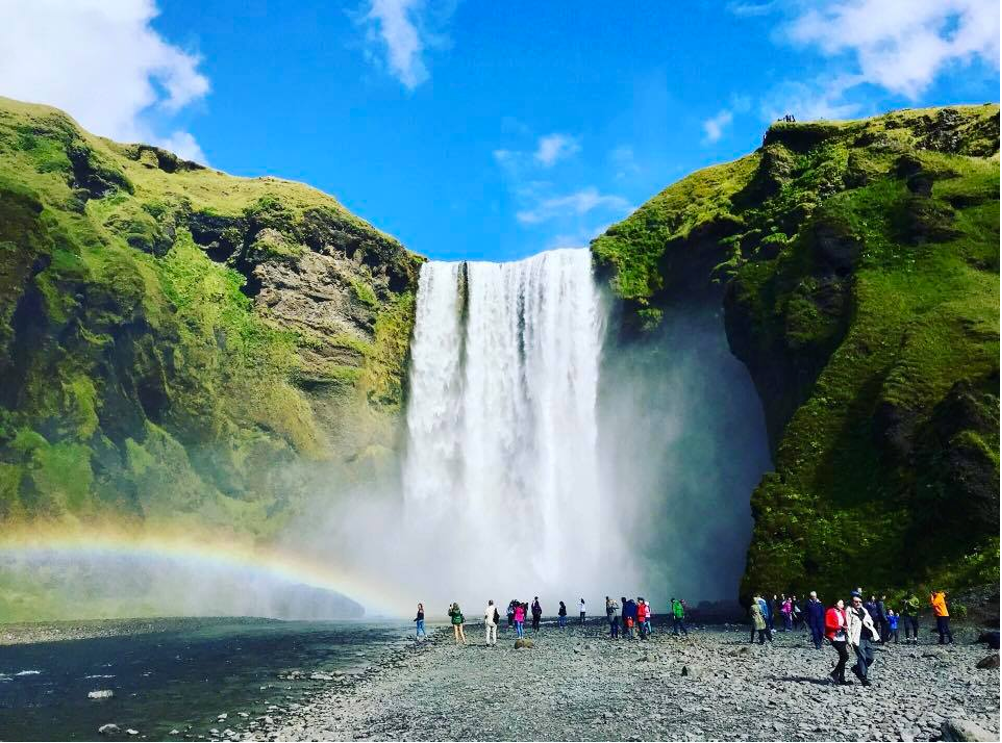 Breath in the calm, glacial air
Complete your road trip at the impressive Jökulsárlón glacier. I went in summer, and there was nothing more heart-stopping than that view: a gargantuan, tumbling mass of ice protruding from the shore to the highlands above. It's a spectacular sight. Visitors arrive in their rented cars to gaze in wonder at the cold blue ice scattered across the lagoon, posing for photos – as I did, unashamedly – atop blocks of ice on the aptly called diamond beach.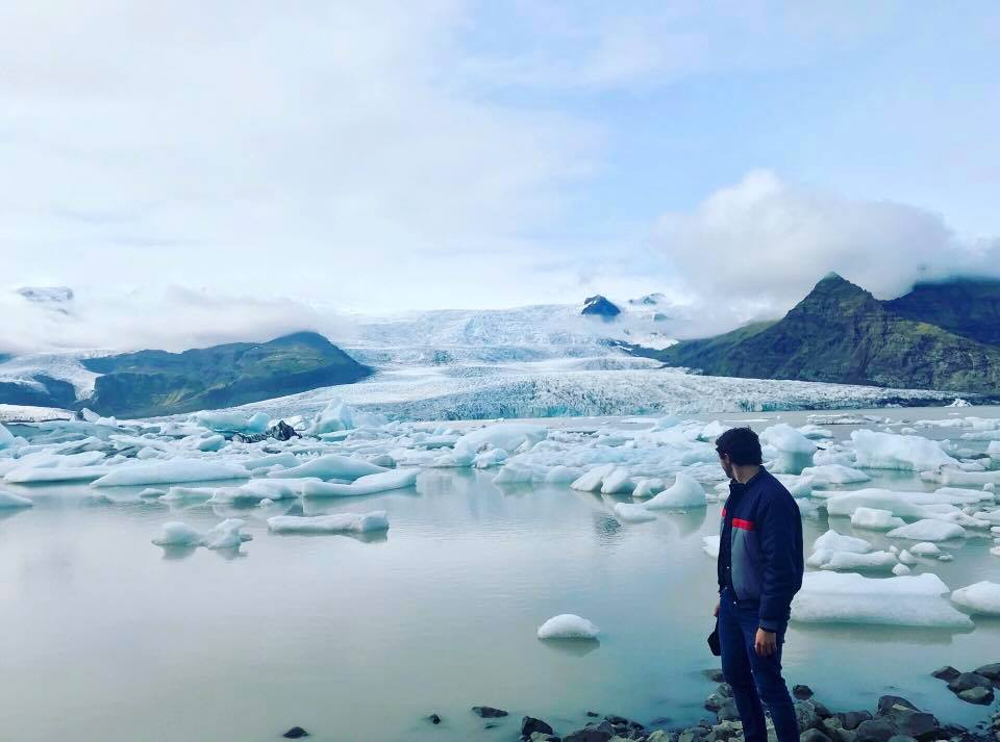 5/ Vík and the south coast
is a whirlwind of landscapes  
The Snæfellsnes peninsula in Western Iceland is by no means a guarded secret; it's renowned worldwide for its striking landscape. Kirkjufell mountain, along with its waterfall Kirkjufellsfoss, is probably the most famous and photographed shot in Iceland; if you're a Game of Thrones fan you'll recognise this as Arrowhead mountain, one of the landmarks beyond The Wall.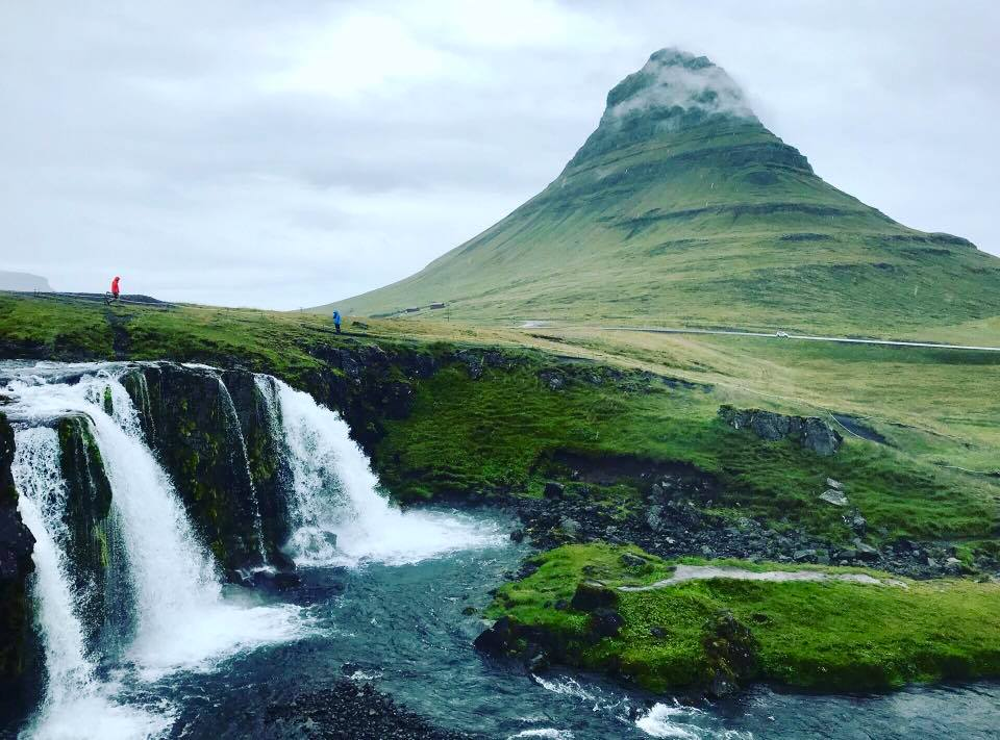 Base yourself at Grundarfjörður
The epicentre of the peninsula is Grundarfjörður, a charming fishing village set in a backdrop of mountains and waterfalls. Bjargarsteinn is the best eatery in town; any fish dish there is sublime. My top recommendation would be the fish soup. Delightfully rich, it comes with warm bread and freshly churned butter served neatly on a small slab of volcanic stone. For a memorable culinary experience, try and grab a table by the window where you'll enjoy an uninterrupted view of Kirkjufell across the bay. The evening light during midsummer creates a dazzling shadow of the mountain over the water.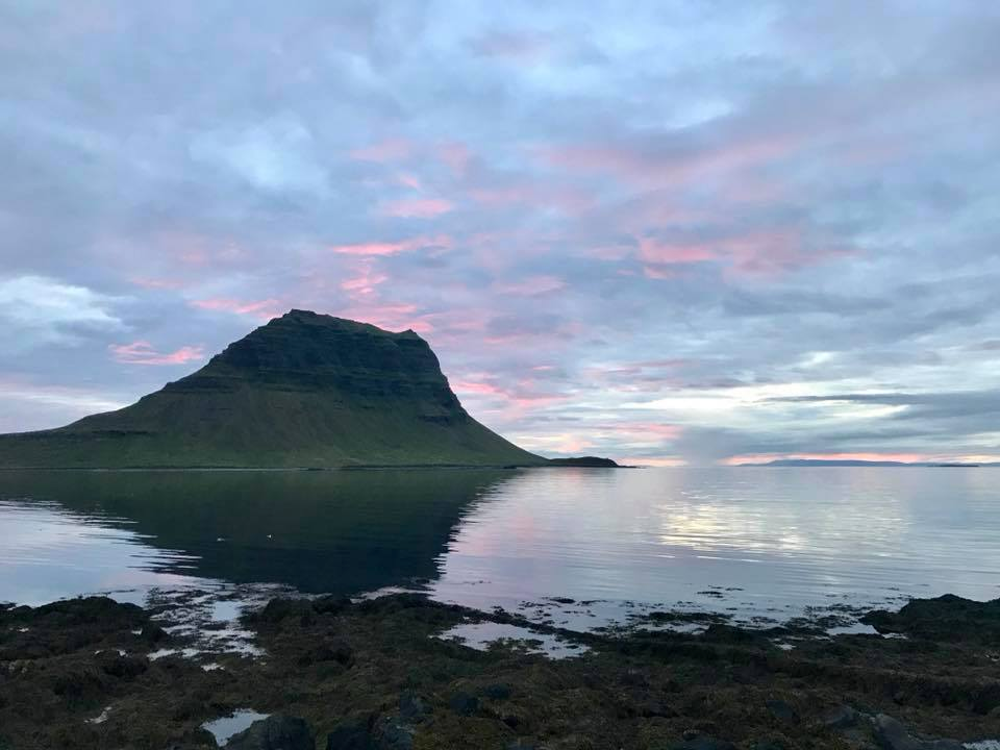 Take in the peninsula's unspoiled natural beauty 
As you explore the area by car, you'll discover wonderfully barren nature reserves, isolated coves abundant with bird life, and winding paths along cliff edges. Avoid these if you suffer from vertigo! Further along the trail there are some intriguing caves, where you can see the eroding force of the sea hard at work. The imperfect wavelike curvature of the rocks are unlike anything I've ever seen. And as you tread the black pebble beaches, where tourists place small stones on top of big ones, you'll feel a kind of serenity that's absent from day-to-day life.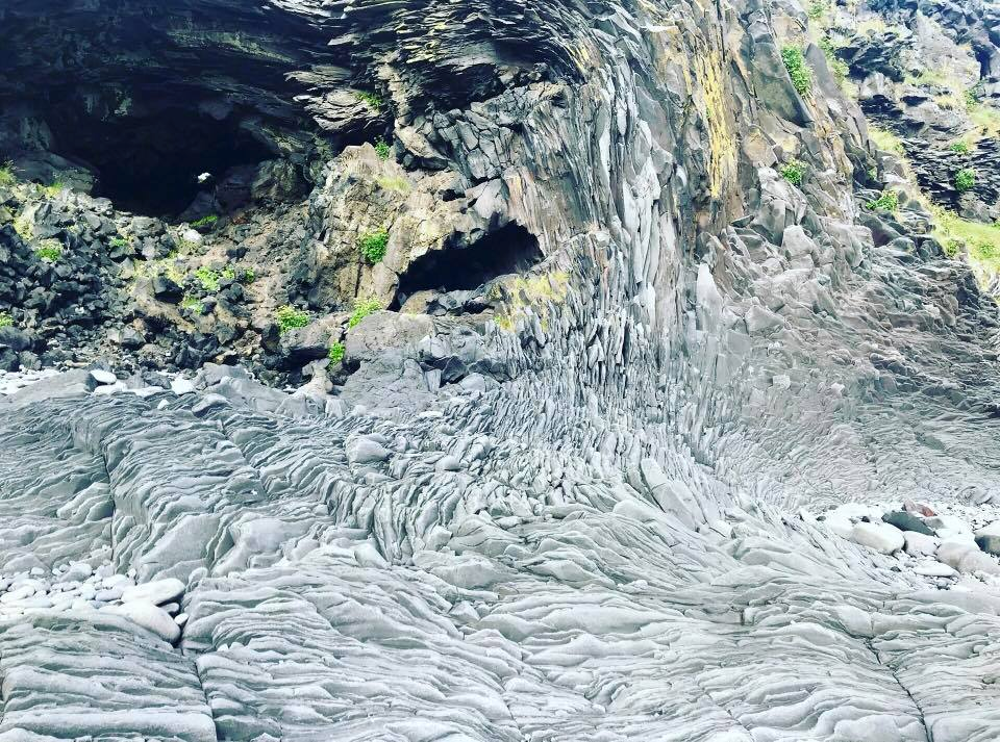 Explore the many charming villages
Hellnar church, in a village of the same name, sits perched on a hill that overlooks a spectacular stretch of coastline. A view that's hard to be beaten, but this is Iceland. Walk to neighbouring town Arnarstapi for an even better perspective: here you can see a dramatic wide expanse of cliffs across the horizon; you can even spot the faint trickling of waterfalls which are just about visible to the naked eye.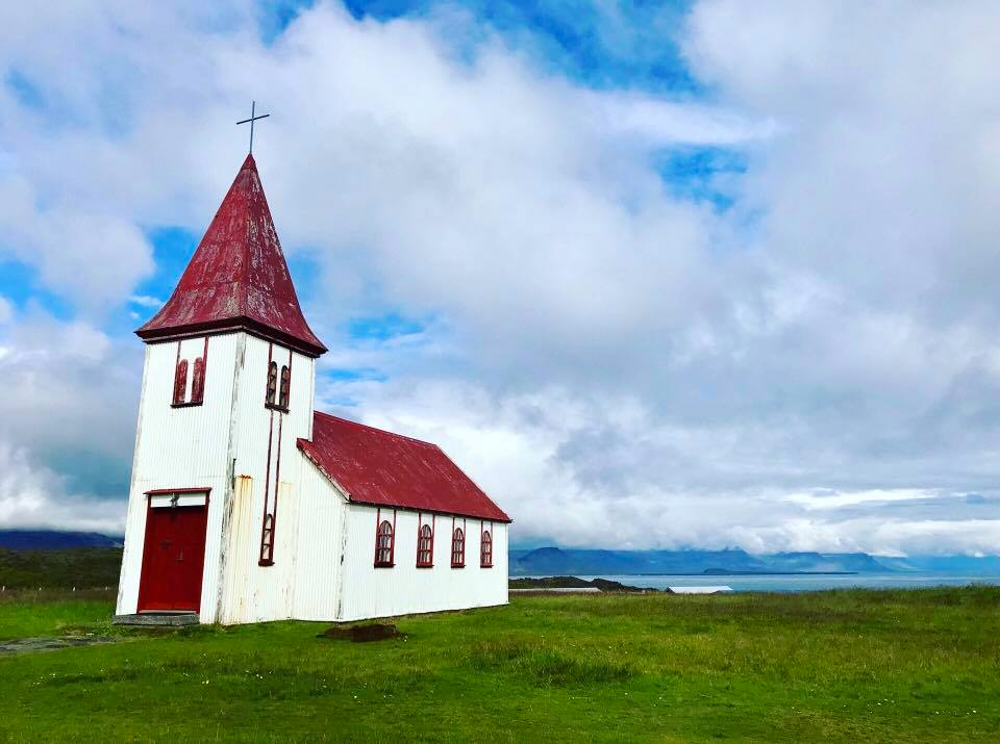 These five areas are a great starting point for your first Icelandic adventure. But the beauty of Iceland is limitless and there are endless opportunities to explore. Even though I've had the luxury of visiting during different seasons, my list of must-see places is exhaustive. Next time I'll be heading up to the highlands, into the north fjords, and across the desolate coast to Húsavík.
Supplement:
To see for yourself what Chris is talking about, visit Iceland in the summer and winter months. Equally beautiful all year round, the country changes massively with the seasons. And for more of his holiday snaps, follow @iamschriscano on Instagram.
Food recommendations: