For as long as medical doctor turned photographer Maryam Arif can remember, she has carried her camera around with her. Even as a child, she found herself drawn to black and white films and these innocent beginnings very much mirror the subjects she chooses for her photographs today. Her work is a mixture of architectural galore, stunning light plays and a strong contrast between nature and the manmade world, evoking a myriad of emotions. Images, such as her series Spiritual Elevation are instantly captivating and invite the viewer to explore the story within. Her dramatic use of light and shadows brings an entirely new perspective to buildings and spaces, offering a wordless narrative only Maryam can confirm.
"I photograph the moment as it presents itself. Once the moment passes it can never be re-created. The photographer finding alignment and position in any given moment is like magic! Details the human eye could never pick up on are preserved in a fraction of a second, for the viewer to view endlessly. People, oblivious to the presence of the photographer, or just an observation of light relating to its surrounding space, creates an atmosphere, an emotion, which when seen through the eye of the lens provides an element of surprise and amazement. Mundane, ordinary moments get transformed into the most extraordinary experiences. This is what I love most about what I do as a photographer."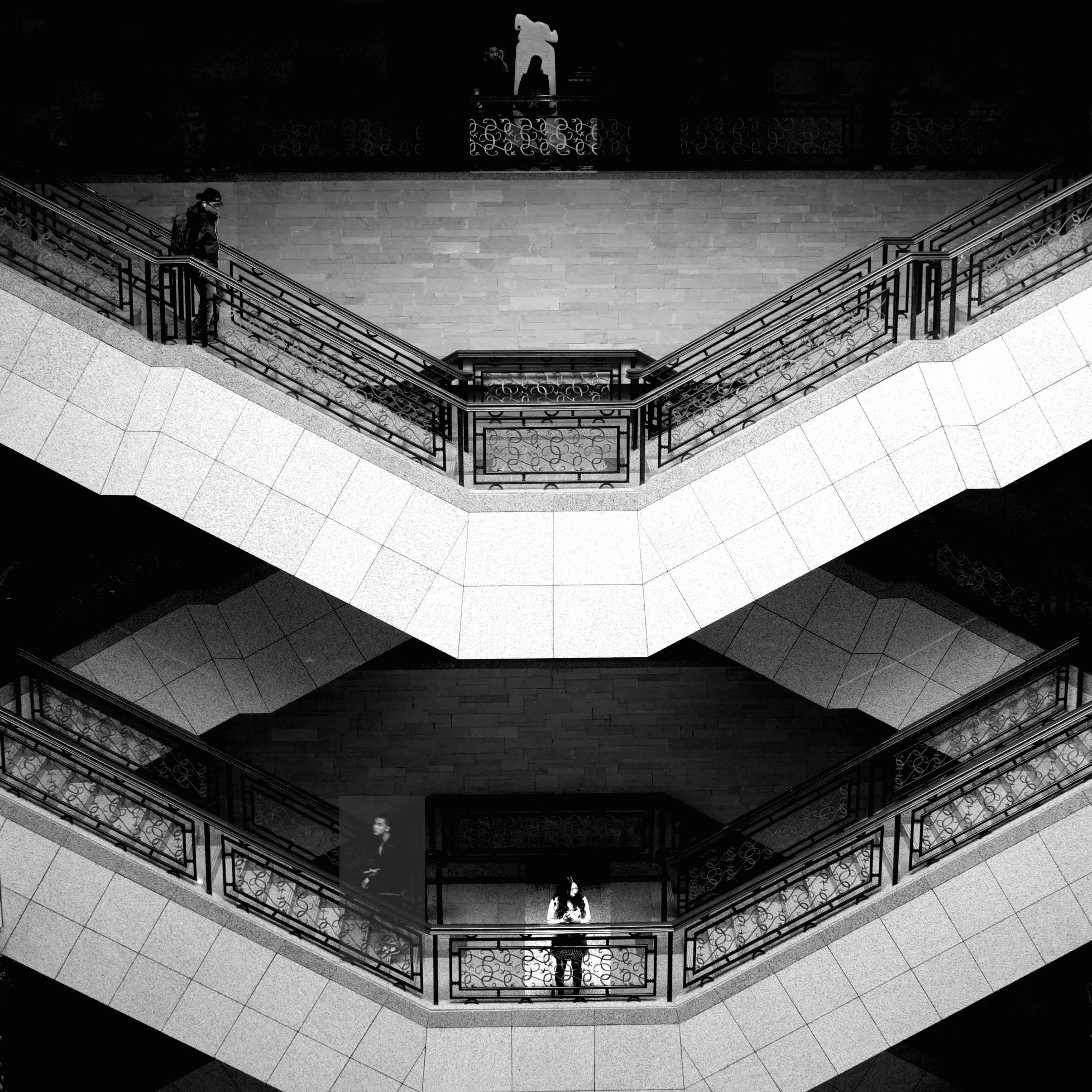 Maryam's scientific background as a medical doctor tends to merge with her vision as a photographer. It's not something that happens consciously in the moment, it's a pattern she recognizes as soon as she starts editing her work. These elements become particularly clear in her architectural and special photographs. She has translated her fascination for the human mind and all the aspects of individuality that can be found within a person into some of the most intimate photographs, as can be seen in the images Allegory of the Mind and Sequencing Order.
"Much of my work is about the concept or the idea, which the photograph depicts. In a way it is transference of my emotion or thought to my audience. "Allegory of the Mind" and "Sequencing Order" both depict my way of seeing things, my love for diversity of cultures and the experience that binds mankind into one."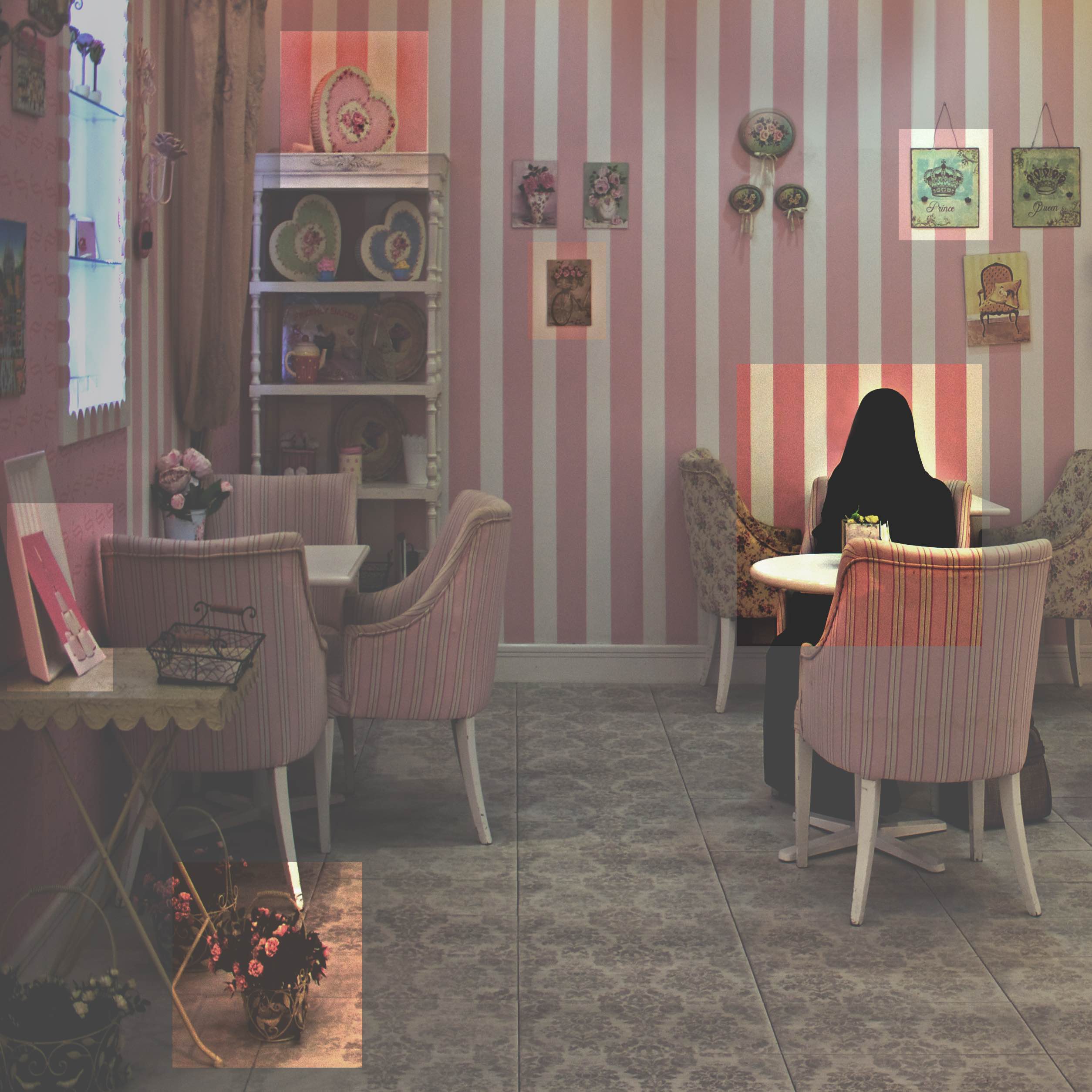 For a long time Maryam moved between two seemingly opposing worlds: the world of science and medicine, and the creative world of art and photography. But upon realizing that she had found the perfect medium for self-expression in photography, her professional ambitions shifted and she decided to let her creativity take the centre stage in her life. A strong sense of composition and balance came naturally to her, she did not feel she needed to undergo any forms of technical training and taught herself everything she knows. Although she has now dedicated her life to photography, her love for science remains.
"I'm not sure one can leave acquired knowledge behind. It grows and takes on different forms, but it always stays with you. Even though I'm not practicing medicine, I still feel a deep connection with it, and it also comes through in my work and the concepts I put together. The decision to take on professional photography was a gradual one. It happened progressively and naturally without my having to force anything. I met people related to the field of the creative arts, and the conversations we had, made the decision much easier, because I felt intuitively that I was on the right path. So far, this change of profession has been one of the best decisions I have ever made."
Having grown up in the male dominated Pakistan, Maryam never considered her immediate environment's mentality as an issue in her professional choices. What is a cause for concern however, is the way in which photography is viewed in Pakistan. Unlike the majority of the world, Pakistan does not view photography as an art form, but fortunately, modern technology and social media platforms have inspired a change in these attitudes.
"I think the input from social media and how younger generations are being exposed to the works of artists from all over the world is slowly creating a positive shift in this regard. I think the future looks very bright for fine art photography in Pakistan."
If her two solo exhibitions in her home city of Lahore are anything to go by, Maryam will certainly be playing a part in a future with a brighter vision, one that will embrace photography for what it is: an art form. Maryam's world of visual sequences documenting the restitutions of life truly has the power to lead the way:
http://maryamarif.500px.com/spiritual-elevation