This inspired us to invite Robin to produce a seasonal diary to capture his most recent moments in images and text. Here is his 'Winter' instalment.
Winter 
A time for taking stock of the previous year, a time for planning, and a time for doing all the jobs you are too busy for in the rest of the year.
Winter is a relatively short season; the signs of autumn linger and the first shoots of spring show early in the New Year. It is cold and often wet, but that doesn't deter me from spending as much time as possible outside…the precious daylight hours can't be wasted. Long walks through skeletal woodland, or snow dusted mountains. And the garden may be dormant, but there are many jobs to be done: pruning, planting seeds for the spring, and making any changes to hard landscaping. Winter is also a time for relaxing and opening your doors to friends and family, long dinners and warming drinks by the fire. I take every opportunity to gather people around the table and relish in the warmth, as I know there won't be many times ahead when the outdoors won't beckon at every possible call.
Winter is very much the end of one thing and the start of another; once the days lengthen I can't help but get excited by the prospect of things to come.
1. Waxed cotton and thick knitwear keep out the chill on an evening walk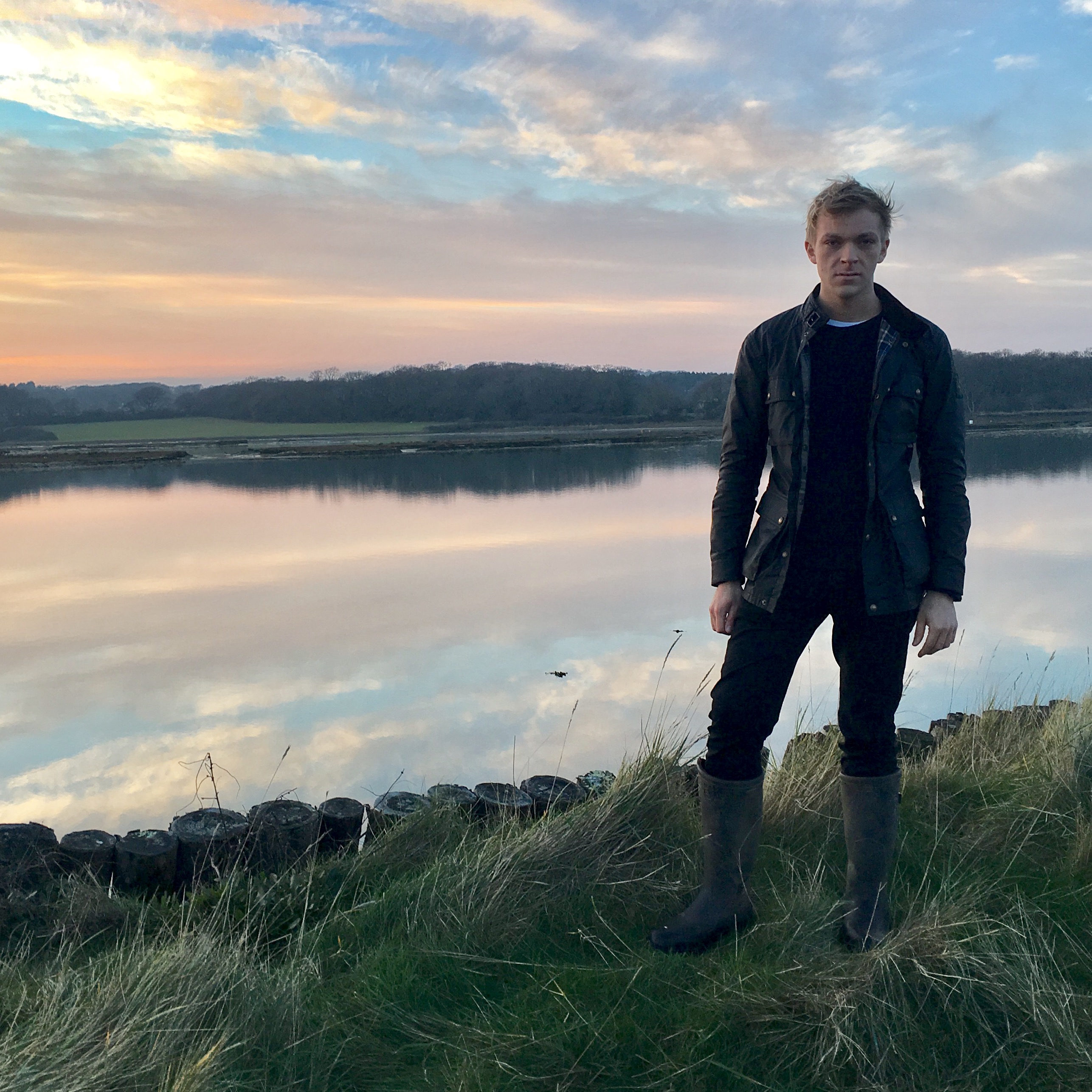 2. Who needs television when you have a roaring fire and a whisky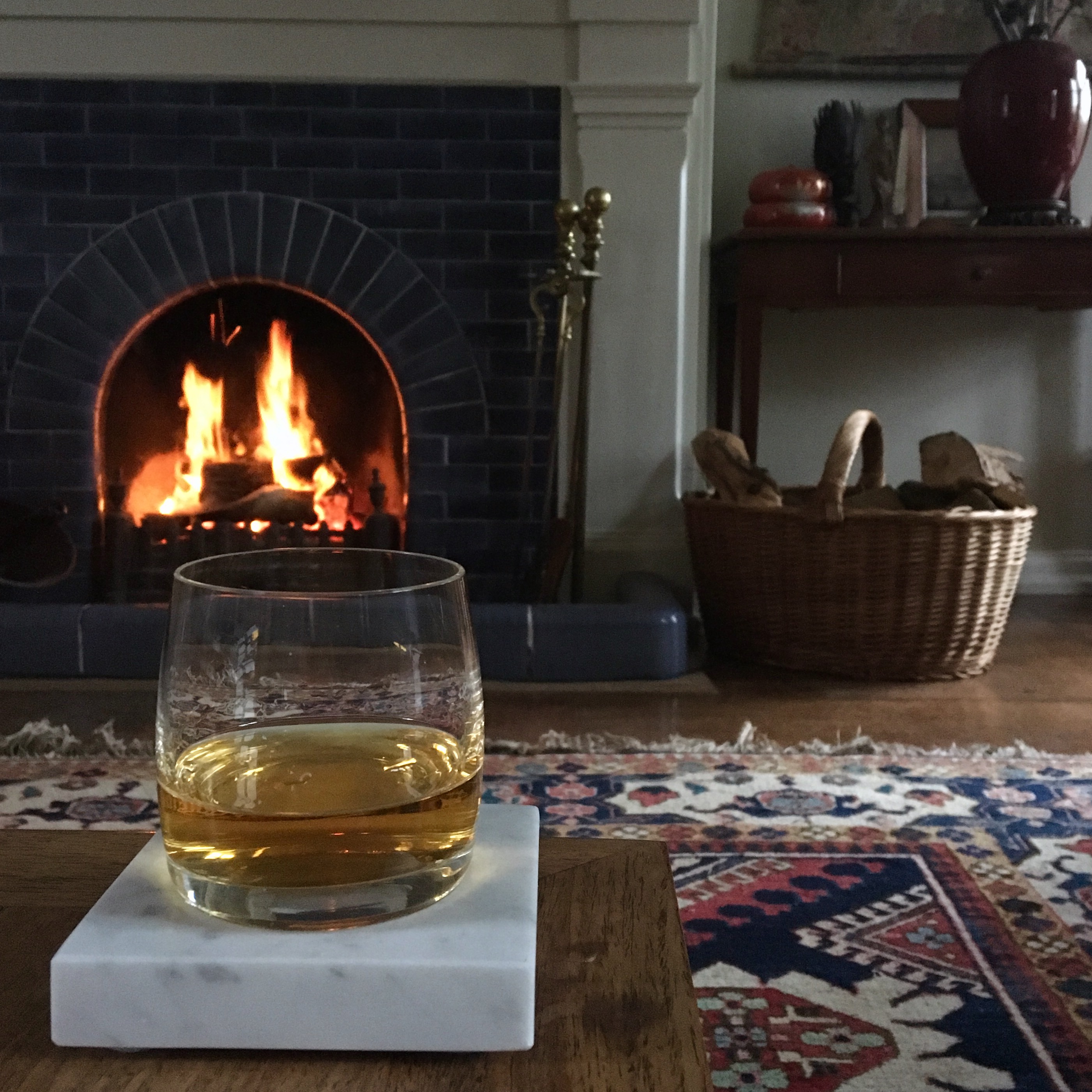 3. Bitterly cold but so beautiful – walking around my favourite place on the Isle of Wight at sunset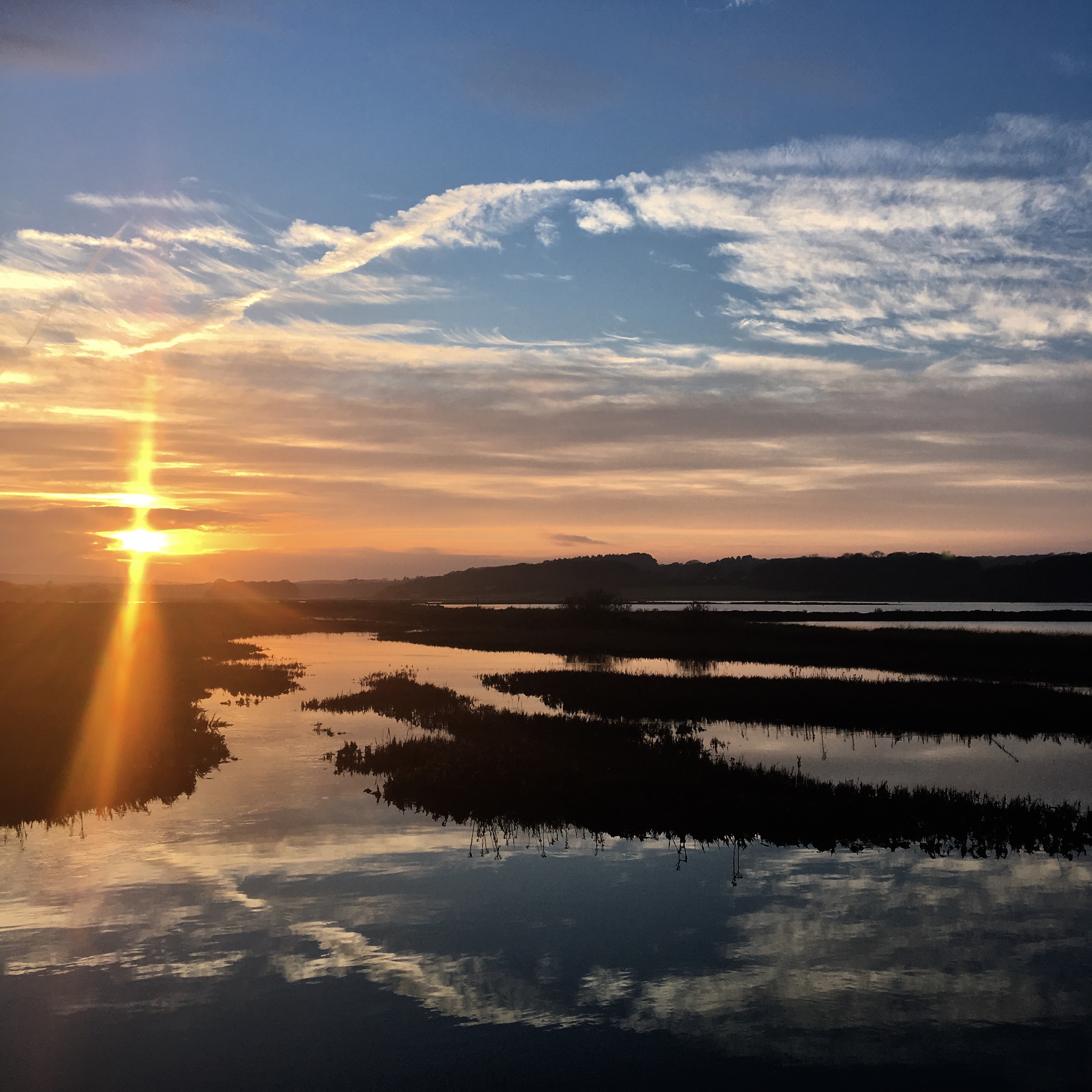 4. The first frosts transform the kitchen garden with a white sparkle, winter has started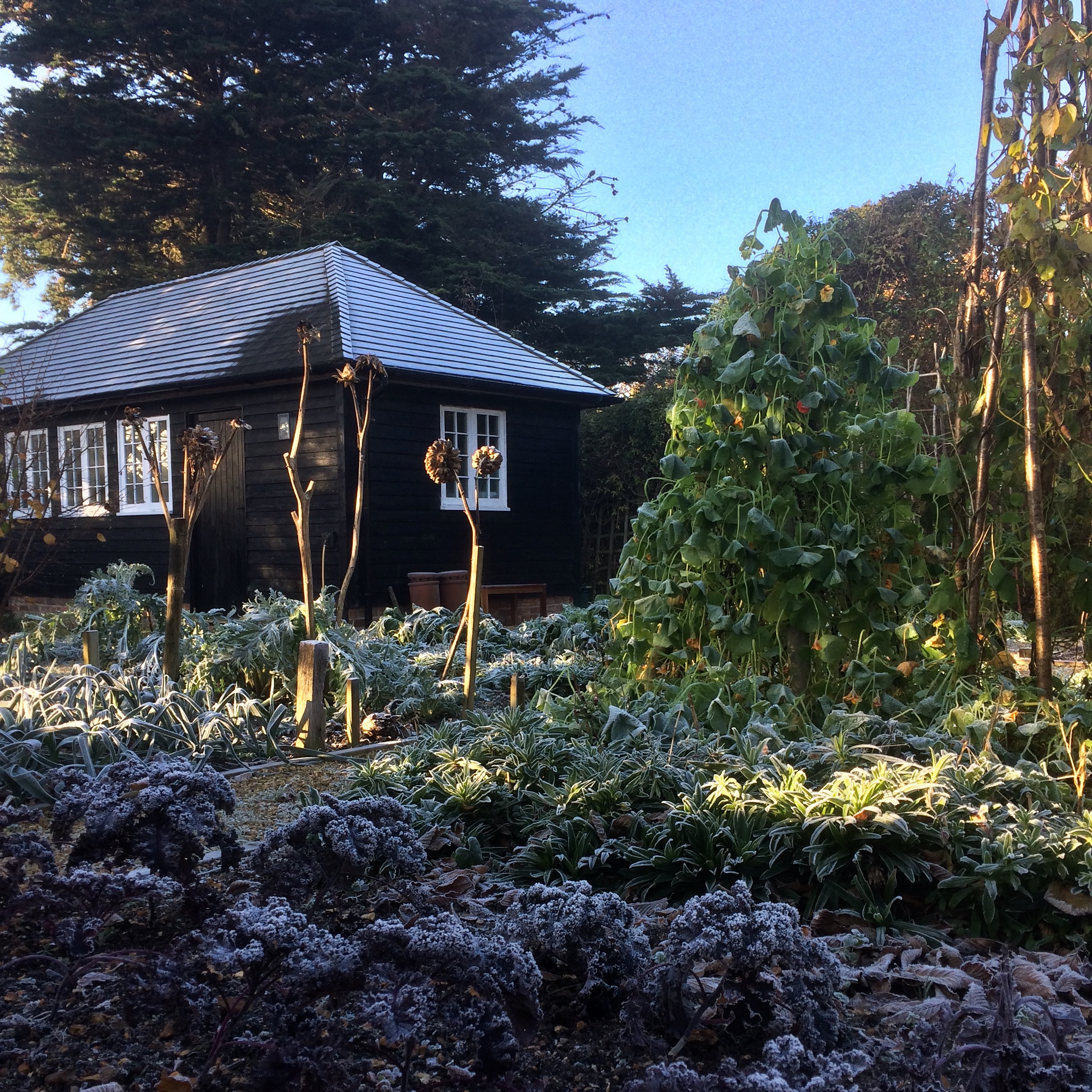 5. Frozen mountain tops – after crunching through the snow, a hip flask and some fudge are a welcome accompaniment to a stunning sunset in the Lake District.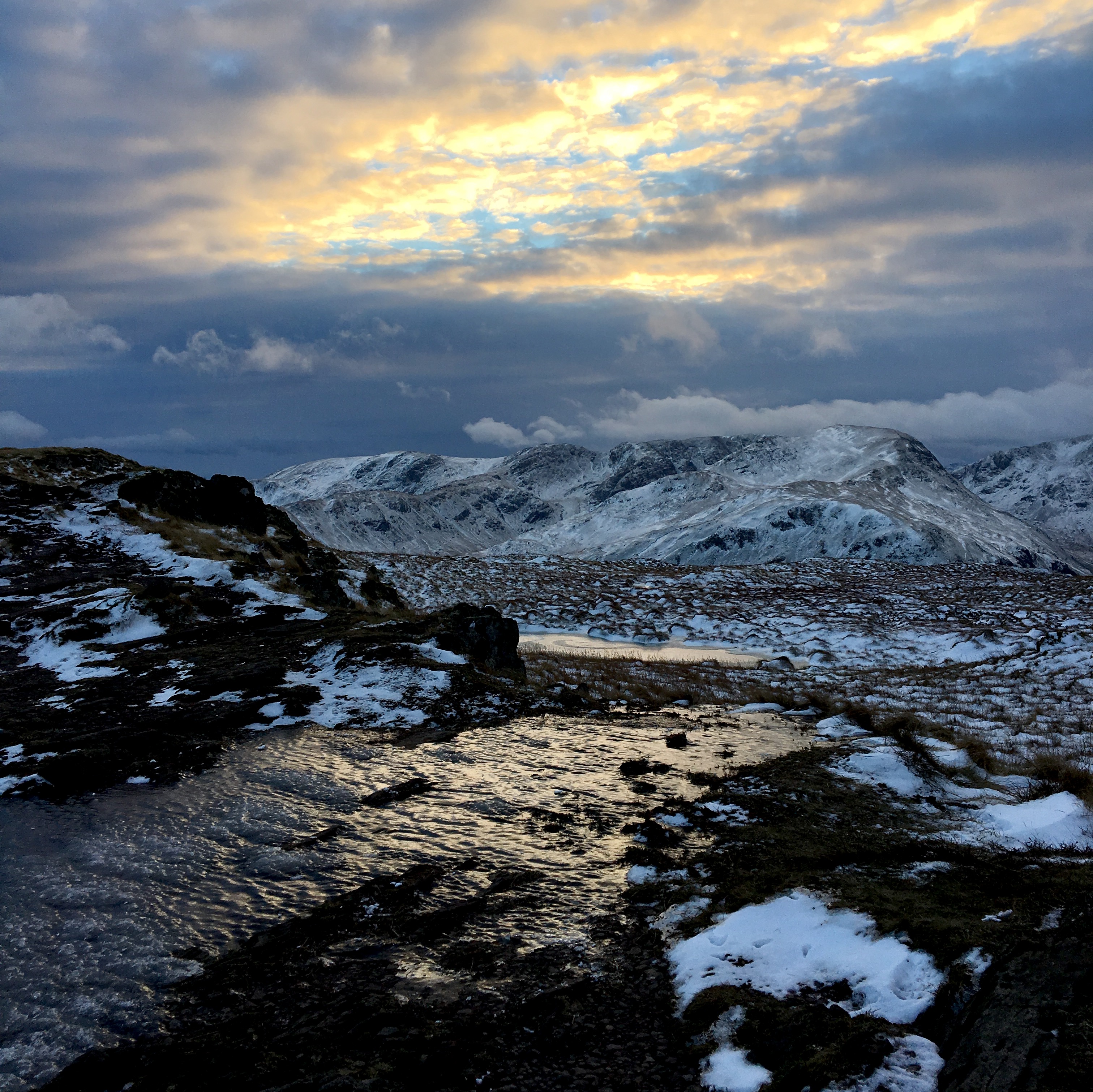 6. Wonderful skeletal trees in the Yorkshire Dales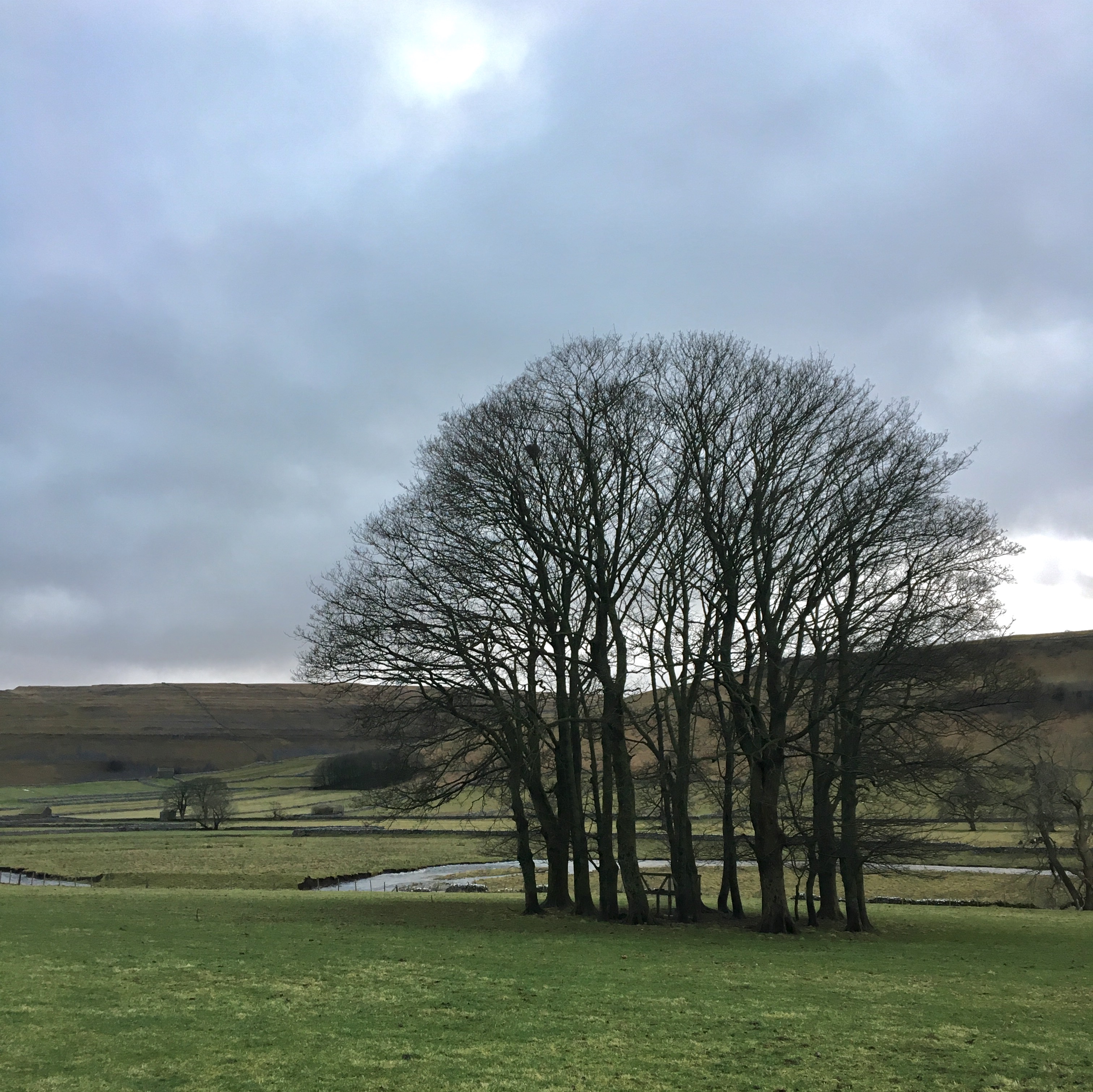 7. Form and texture come to the fore in winter, a relief from the exuberant colours of summer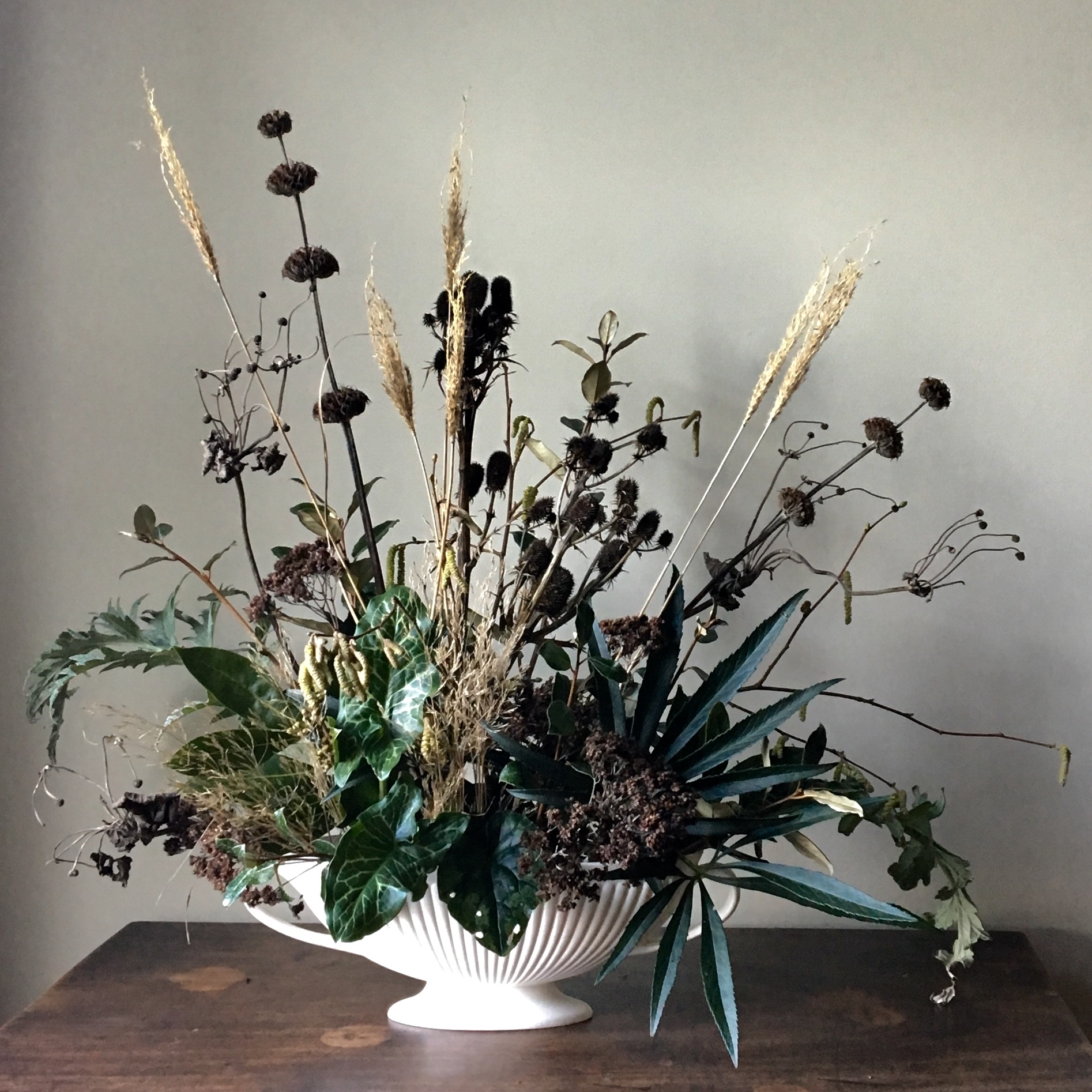 8. A time for maintenance and preparation – hazel coppicing to keep the plant in good health and produce bean poles and plant supports for use in the garden.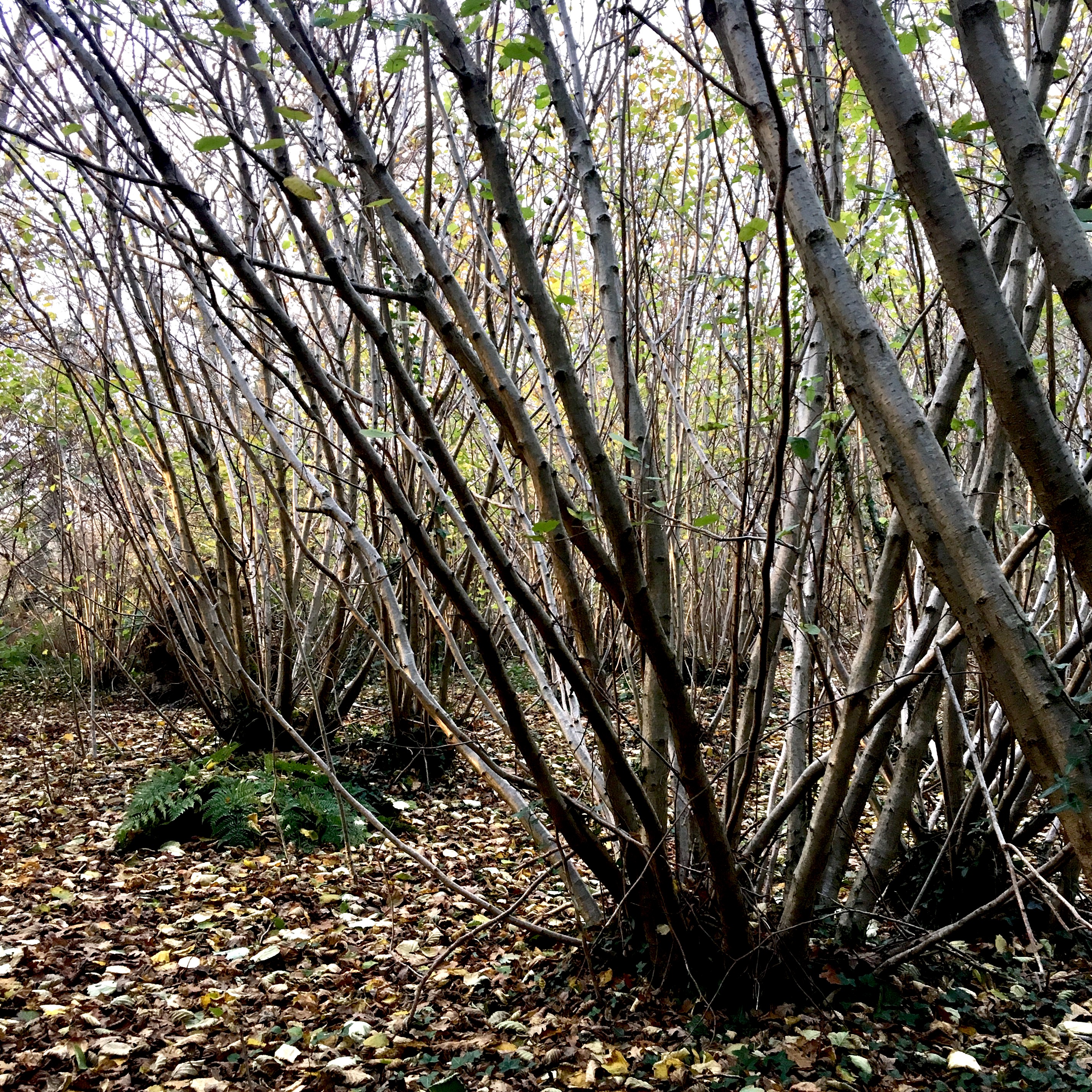 9. Dark cold evenings are the perfect time to welcome family and friends to hearty dinners and festivities.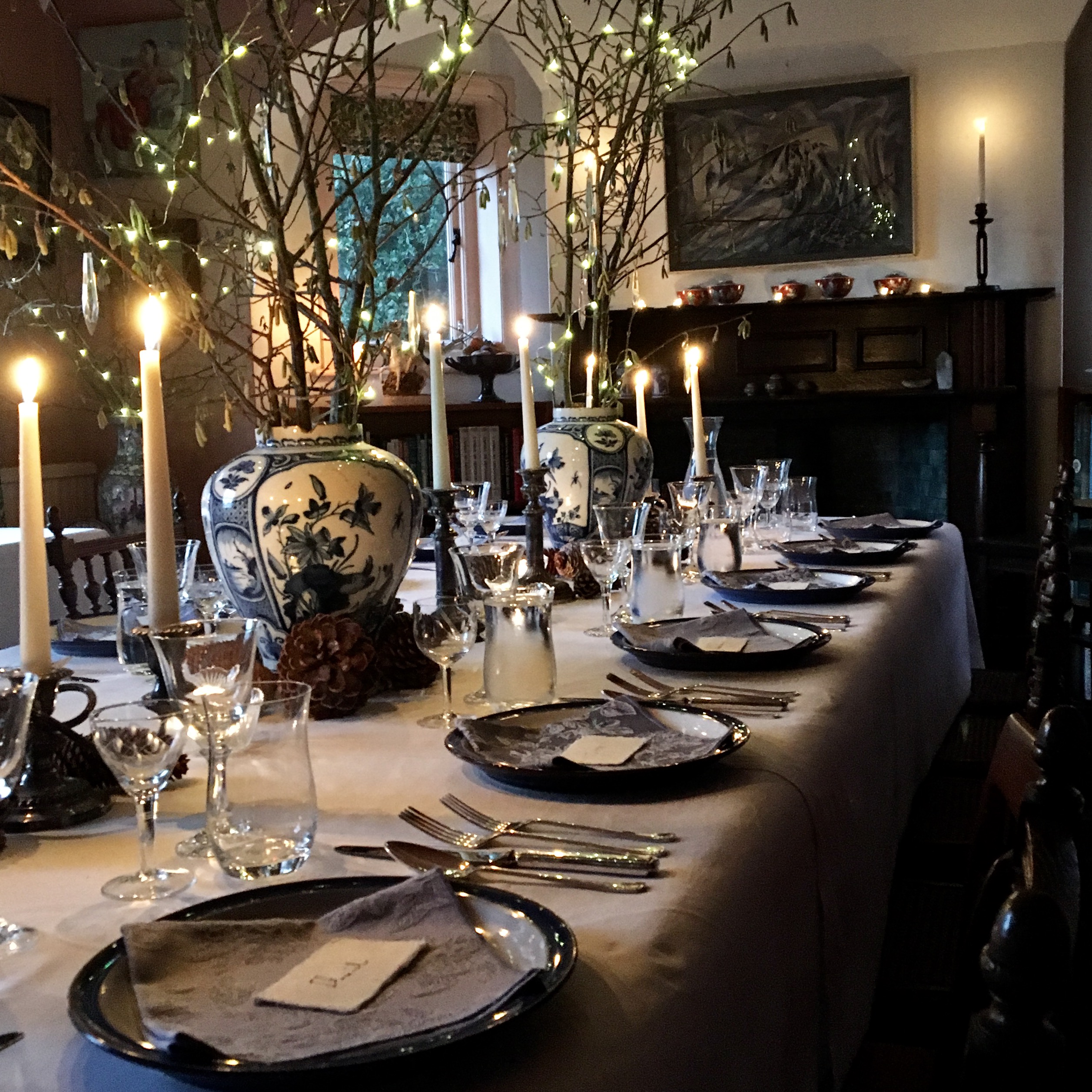 10. A fall of snow transforms the landscape and makes you more aware of the form and shape of the country.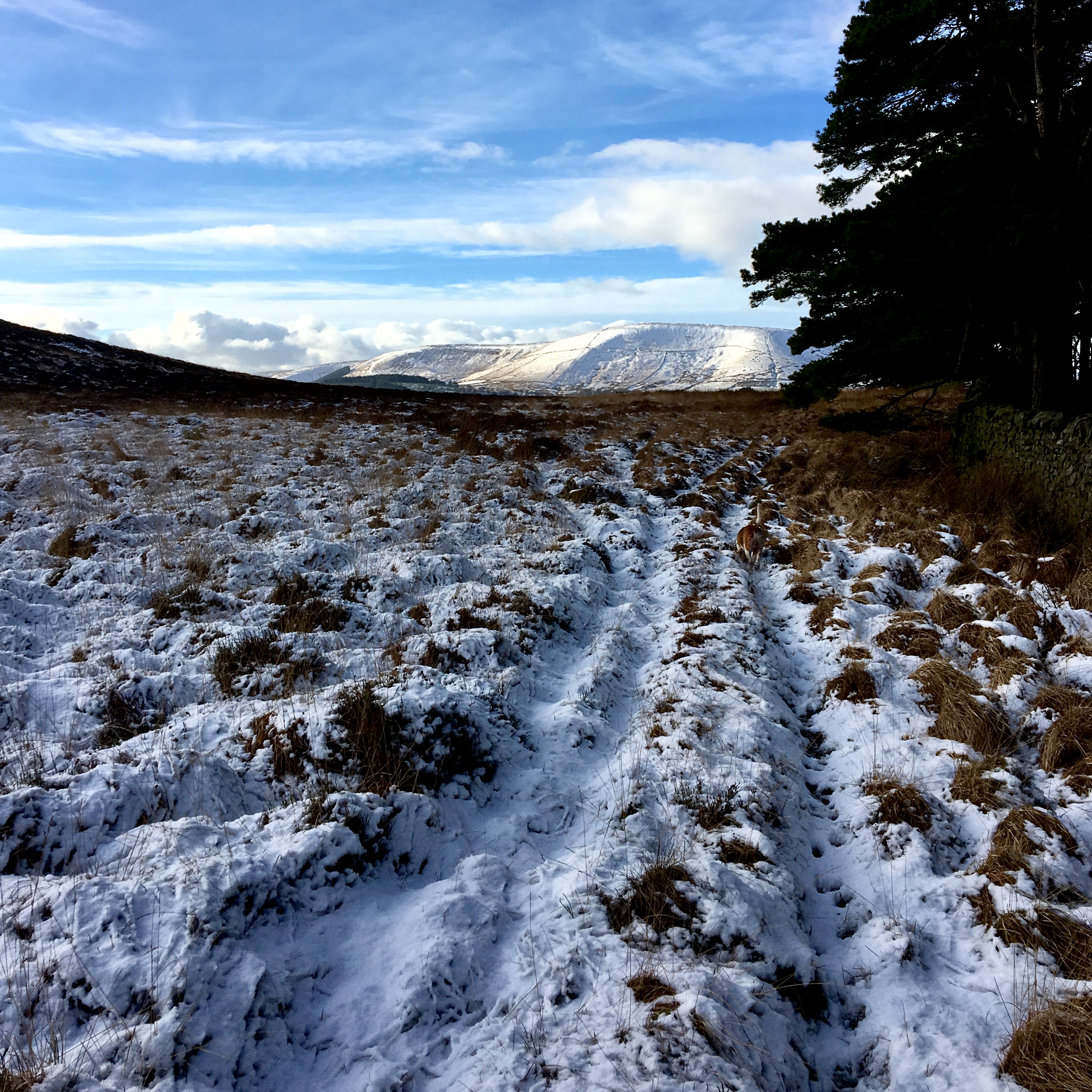 11. In all other seasons the sitting room is full of colourful flowers, but winter has its own pure beauty with simple plant skeletons.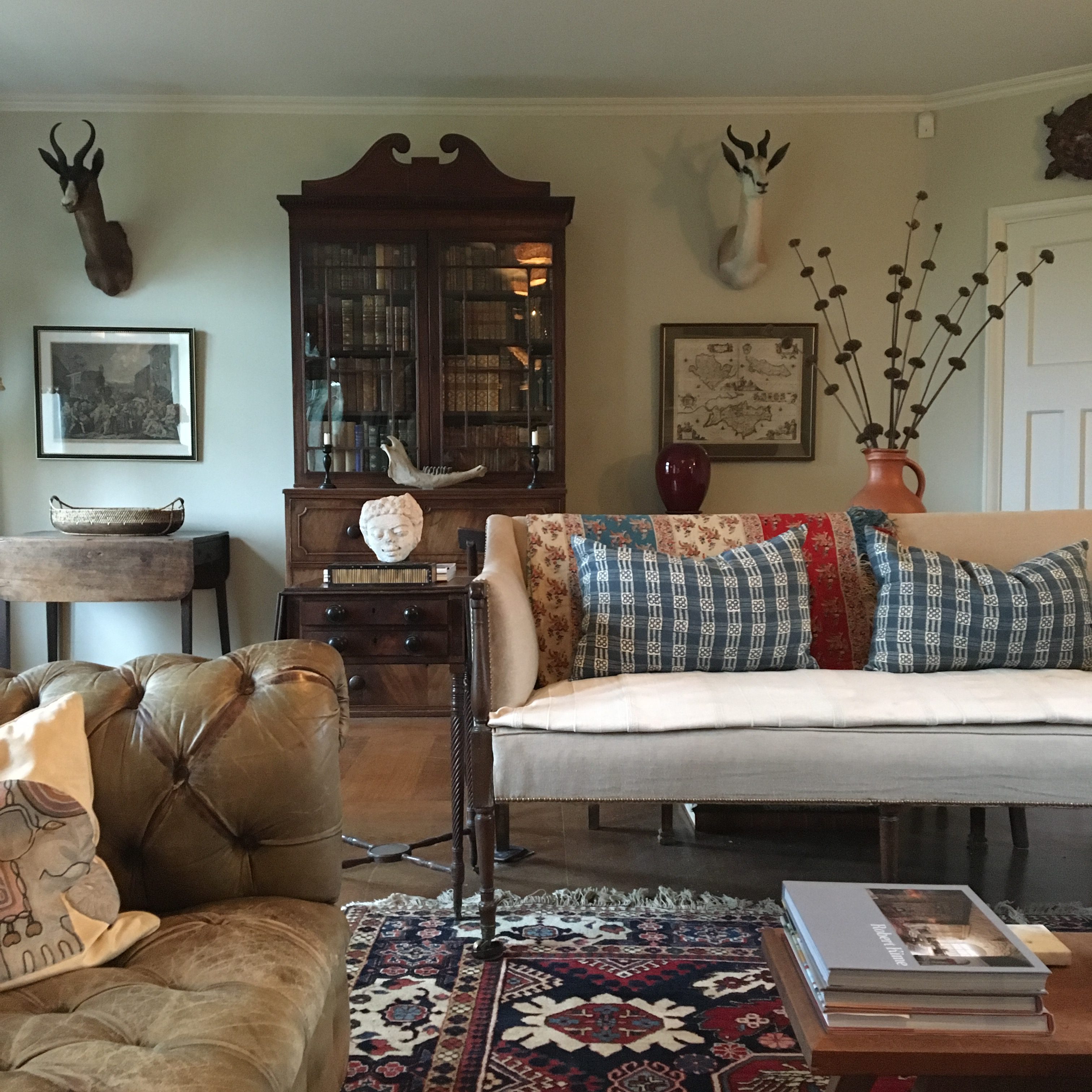 To find out more about Robin and his work, visit robinlucasstudio.com and or find him on instagram @robinhhlucas