Having a choice is fundamental to our television and film viewing habits. As an avid consumer of movies and feature length films, it is important to be able to find titles that satisfy my mood and need for cinema. However, in more recent times the challenge has come from having to sift through reams of titles through subscription TV and Movie services such as Netflix or Amazon Prime.
More often than not, these services are littered with titles that either are indistinguishable from one another, stagnant in their presence or do not provide a change or suitable recharge to my movie watching landscape. And this is a shame. The idea of streaming services is the ability to choose, but my choice seems set on similar titles that do little in the way of exciting me.
Quite fortunately, I think I may have been saved. And my saviour – MUBI.
So what exactly is MUBI and how is it different from our more familiar online streaming services?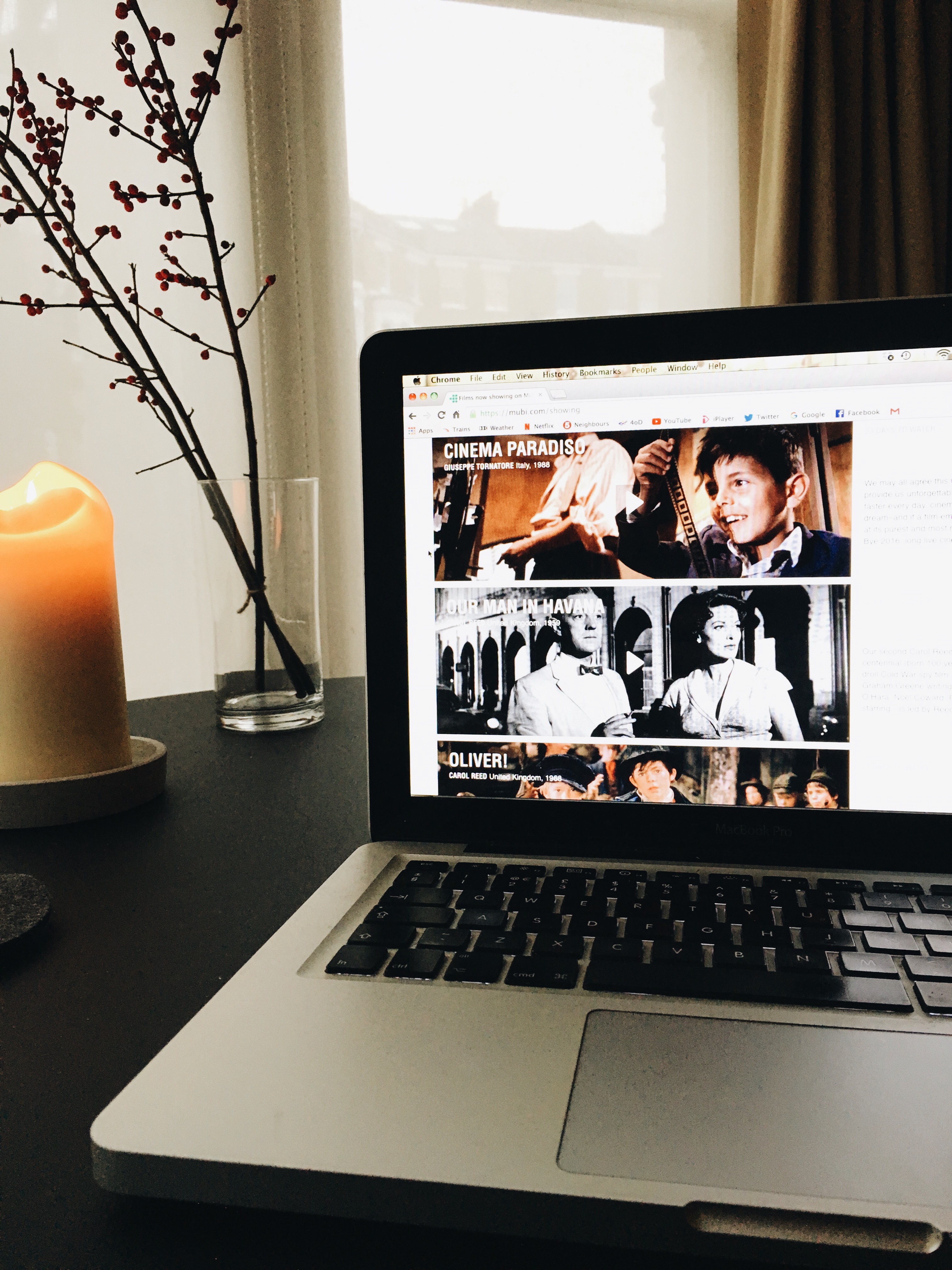 MUBI is a film streaming service with a difference. Each day, a new film is selected and added to a collection of 30 titles in their catalogue. However, rather than stacking the site with films, each title has a 30 day shelf life. Not only does this mean that the platform is offering 365 new films each year, but creates an excitement and commitment to watch a film before its expiration date on the site is met.
"Cult, classic, independent and award-winning films from around the world", MUBI's film buffs introduce their audience to a film they believe their members will embrace having been curated and specifically chosen for the platform.
MUBI wants their average member to truly become engaged with great cinema again. Rather than just a mere, casual click on a title, MUBI offers an insight and considered explanation around each film. This of course includes the obligatory plot synopsis, country of origin, and length, but goes one step further with MUBI's expert review.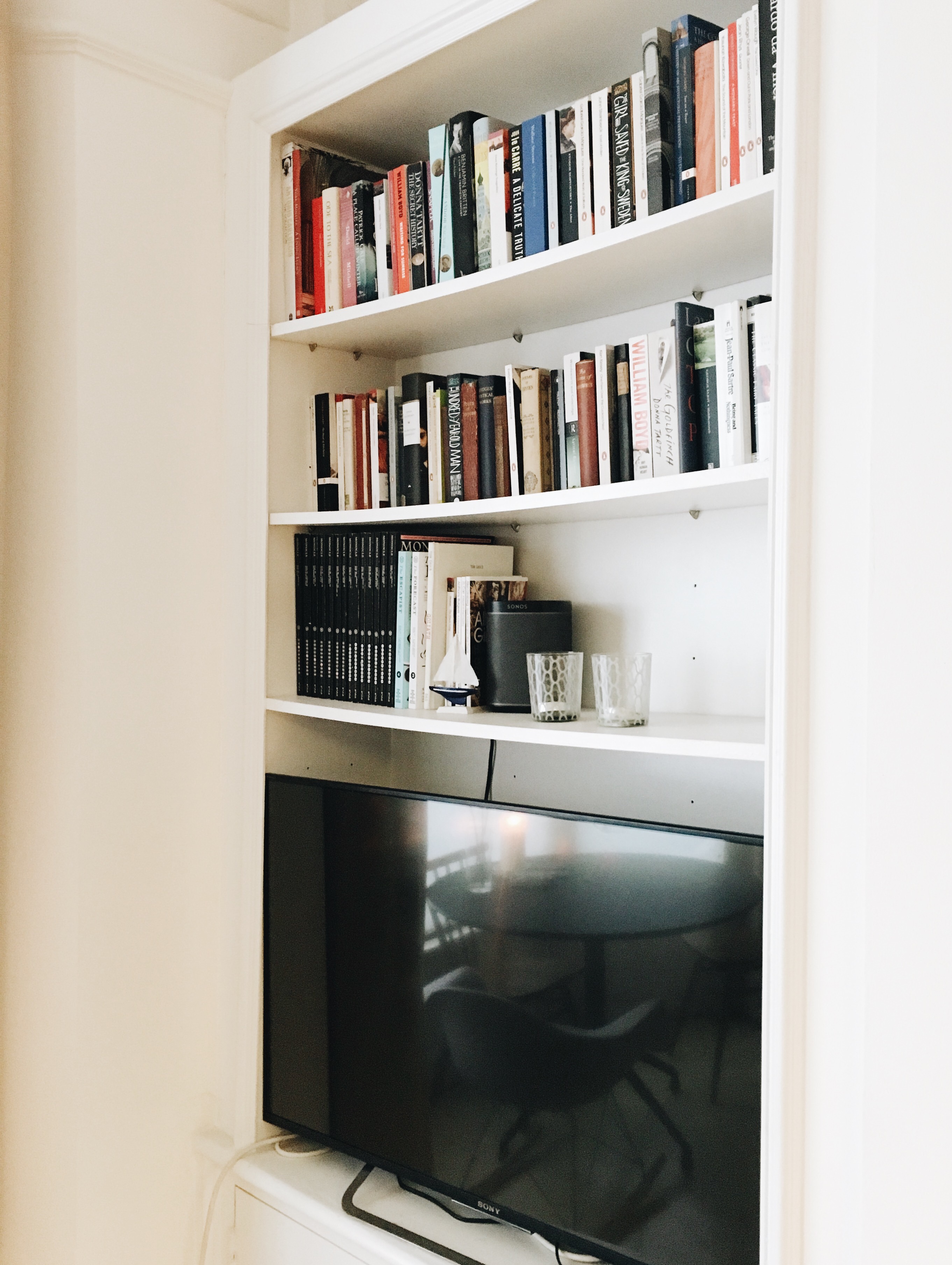 This final element is particularly crucial in cementing MUBI as a film lover's haven. Instead of pandering to the latest blockbuster release or a Hollywood actor who is the 'flavour of the month', MUBI choose and validate their selection with against definite and measured narrative. As a member of the service, I feel and truly believe that the daily film has been through a rigorous process for validation to meet the 'MUBI' criteria. Therefore, it has become a first port of call when I have the time to sit, relax and indulge in some great cinema.
My initial fear when entering the very slick and aesthetically pleasing MUBI site is that this is a service aimed at the uber film buff, cinephiles that would scoff at anything that wouldn't make the cut at the art-house cinemas across the world. To my absolute delight, MUBI offers a comprehensive and surprisingly diverse range of cinema. This includes more conventional blockbuster type movies to cult classics, documentary film to independent and international films.
Available in over 200 countries around the world, the service is truly mobile. MUBI members can watch on PC, Mac, Android, iPad/iPhone, Playstation, and some Smart TVs and take their cinema needs wherever they should travel. And undeniably, this is integral and plays a key part of the habitual process of using MUBI.
Unlike other streaming sites, I believe in what MUBI is suggesting and where it is directing me in regards to what I will choose to watch. It feels like a real person has taken time to select the platform's films and is not relying on trends or my search history to provide the answer to my film needs. This is mostly part to their review of the films. I trust the critic as they provide an earnest response to their views on the film at hand. As a consequence, I know I am watching a film based on (what is hopefully) genuine reflection. To this end, I am then willing to explore the areas of cinema that I may not have ordinarily ventured.
This is closely followed and backed up by their other media output, 'Notebook'. This is where MUBI's film aficionados extend their thoughts to journalistic and editorial content offering further reviews, interviews and extended profiling on the film industry. For us mere mortals who are not a party to the glamorous insides of the industry, this offers a connecting channel to learn more about what we are viewing.
I am hesitant to call MUIBI the 'anti-amazon prime' or the 'anti-netflix'. They have their place and there is no denying their prowess in the tv and cinema streaming stage. But if you want to take an alternative and more reliable approach to interesting and cultivated cinema then why not give MUBI a try? Smart, stylised and full of new (and old reliable) films I am sure you won't be disappointed.
We took the opportunity to speak with MUBI and get some of our question answered:
How and where did MUBI start?
The idea of MUBI started in a cafe in Tokyo with when Efe Cakarel our CEO wanted to watch the film, In the Mood for Love and couldn't even with Japan's high speed internet. The plan for the service was written down on the plane back to San Francisco where things really kicked off.
Why do you think MUBI has been so well received when compared with other streaming services?
What differentiates MUBI is its unique selection of 30 art house films, independent or forgotten classics. In the "Our Take" section we show in one paragraph why the film picked is particularly relevant and deserves to be seen. MUBI is curated by humans, not by an algorithm so it needs to be subjective and that is a good thing.
How do you choose your daily films?
We try to tie our programming in with cultural things that are happening around, but obviously, there are things for which you can plan ahead and things you can't. Being flexible helps a lot; it means we can be very reactive and contextual. But mainly, it has to be subjective. And if we tried to programme films that only everyone unanimously thought were "good" we'd have nothing to programme at all. The formula is that there is no formula, the process is much more intuitive than that, which is why we think a human being needs to be at the wheel. Maybe "good" is too subjective a term – what we try to do is programme films that have something about them, so maybe they might be broadly understood as "bad" films like grindhouse or exploitation cinema for example – but they speak to a subculture, a genre of film that has something about it that's worth highlighting, understanding and ultimately enjoying. We also have an enormous amount of insight from our community so we can look at how the audience rates or reviews and see what the general trend is.
Is there a particular genre/style of film that is always particularly well received?
We think our audience is adventurous and they like the Discovery factor of MUBI. A good film can come from anywhere, we like to hunt down and highlight the films that under distributed or little seen. But the main word to describe our programming would be eclectic. We would want for everyone to be able to find something they'd like to watch at any given time. We like to be irreverent too, and make great cinema accessible to everybody, and to be accessible too. Fellini next to Brian de Palma next to an up-and-coming filmmaker we discovered in Locarno. Guilty pleasures, cult films or stone cold classics – we are very open minded and our community too.
What is it like working for MUBI? Do you find it difficult to translate your subjective love of film into an objectivity to attract a wider audience?
Everyone at MUBI firmly believes in the concept behind it. Less is more, and when you show less you can show better films. I think that because we are handpicking films and giving them a 30 day window, during that time frame, those films are what we're all about. We're giving them momentum, and giving them some protagonism, and giving people reasons to watch those films. With a larger library it's very easy to get lost, and we're helping people avoid that. Regarding the clash between subjectivity and objectivity… But we are all film lovers, passionate cinephiles, and we like to find those things in a film (very hidden sometimes) that make it worth it for our audience.
Was the movement towards 'Notebook' a reaction to wanting to speak further about the daily films or just provide more narrative space to talk all things 'film'? And what do you like most about 'Notebook'
MUBI is an environment for our audiences to engage their love for cinema. It was only natural that part of our love was to write about the kinds of films we think are important, moving, funny, visionary, and under-appreciated. We wanted to build an editorial voice that not only talked about the films we show (and those we want to show), but also about the film culture that surrounds them, whether that means unearthing and exploring a forgotten classic or reporting from the latest Cannes Film Festival.
MUBI seems to be growing on a really positive trajectory, what's next?
Last fall MUBI debuted Paul Thomas Anderson's "Junun" at the New York Film Festival. Following that we distributed Miguel Gomes trilogy, Arabian Nights in U.K cinemas  and since September "The Blue Room" by Mathieu Amalric, Baden-Baden by Rachel Lang, The Son of Joseph by Eugene Green. Film releases and film distribution, championing fresh, young talent seems the way forward. There's a common misconception that Cinema is only for a certain 'type' of person but what we have seen is that there is a huge diversity in the audience the common thing that unites them is this desire for discovery and adventure in film whether that's escapism or education.
Mubi offer a free month's trial when you sign up. Go to https://mubi.com/ for more details. Also find them in Instagram https://www.instagram.com/mubi/