Since 1970 the Serpentine Gallery has gained an international reputation for excellence through its diverse range of artists and the innovative methods used to encourage people of all ages to interact with modern art. Housed in a former tea pavilion in London's Hyde Park near the distinctively-shaped Serpentine Lake, it is an environment in which people are able to discover new artists and revisit old favourites – picking through the collection and deciding which works please, provoke and inspire them the most.
Within its vast complex sits Koenig Bookshop, better known as The Serpentine Gallery Bookshop and an offshoot of the art boutique that began life in Germany in the 60s. Since its opening, Koenig has had great success with several stores worldwide.
We spoke to Franz König, the director of Koenig Books, to find out what makes his store so successful and, more importantly, what makes it so very unique.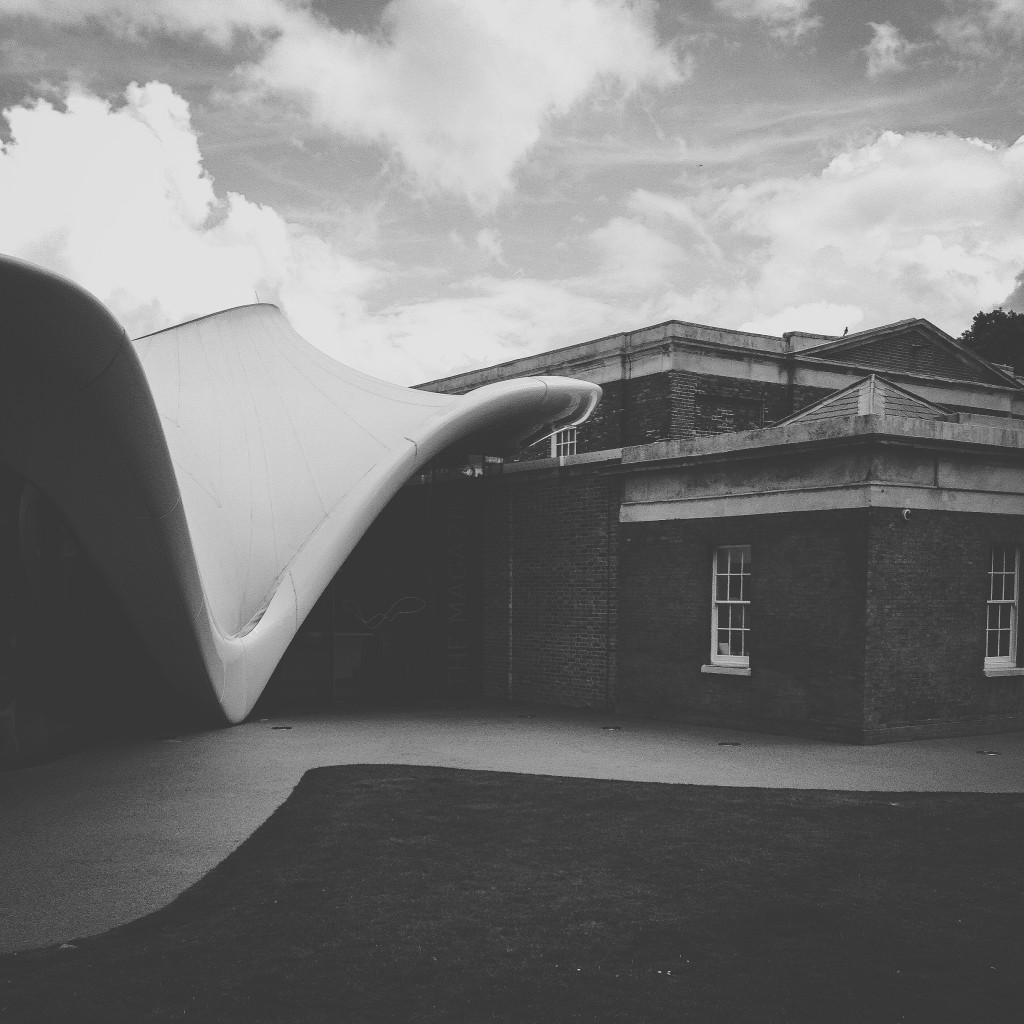 For people who don't know about the shop, could you give us the low-down?
The bookshop was founded in 1969 in Cologne, but the publishing house already existed in 1968 when my father was still working for a legendary general bookshop in Cologne called the Bücherstube. When the owner died my father decided to open a specialist art bookshop. It seemed like the perfect time since Cologne had established itself as the hub for contemporary art in West Germany, if not Europe, over several decades. We opened our first shop in 1981 at the Museum Ludwig. Twenty years later the shop at the Serpentine Gallery was the first to open outside Germany followed by shops in Vienna, Milan and Amsterdam.
Art is at the centre of what we do and we are not particularly academic or focused on a single period. Instead, we're concerned with everything relevant to the visual arts today from prehistoric art to the latest trends in contemporary visual culture. This encompasses a vast array of publications including monographs, catalogues and all sorts of writings on aesthetic and critical theory. The subjects we cater for are art, photography, architecture, art history, applied and decorative arts, with a particular commitment to artists' books.
How did that collaboration with the Serpentine come about?
The bookshop at the Serpentine Galleries came into existence thanks to the friendship between Hans-Ulrich Obrist with Julia Peyton-Jones and us. Hans-Ulrich Obrist knew that I was about to finish my studies in London and that the Serpentine Gallery was wondering what to do with their shop. I met with Julia Peyton-Jones and she entrusted the running of the bookshop to me in the late autumn of 2001. The first show we accompanied as booksellers was Doug Aitken followed by the Richard Artschwager retrospective.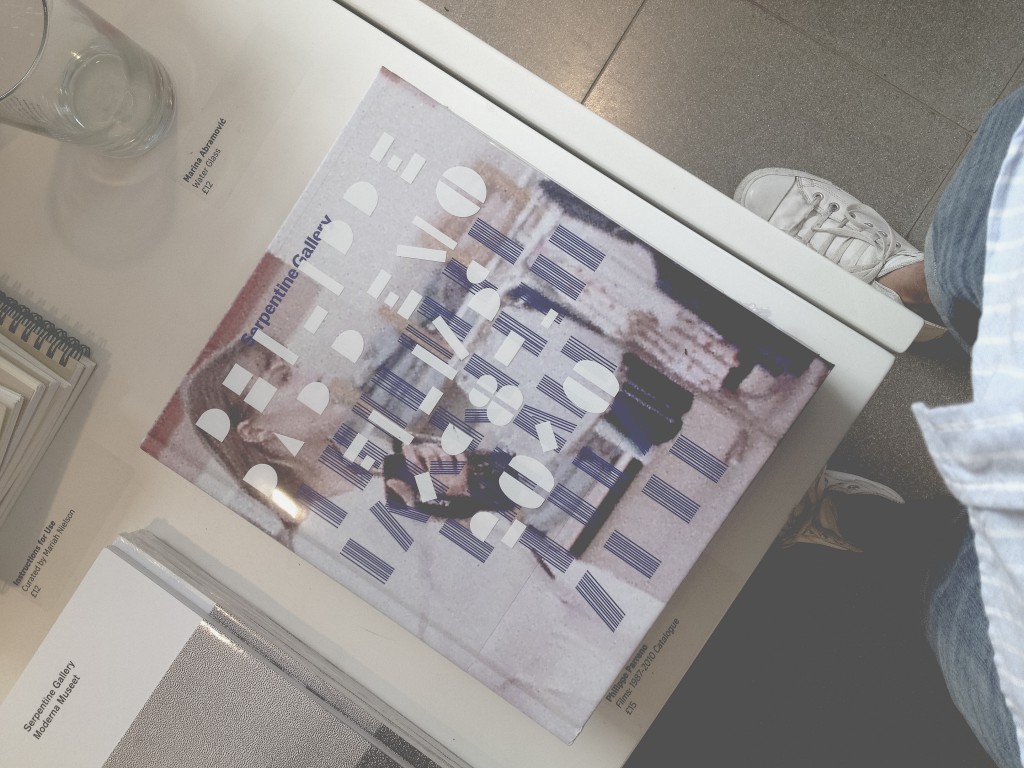 Do you try to stock books relevant to different exhibitions and collections at the gallery?

Our goal is to support the activities of the gallery through a selection of books on the exhibiting artists and texts associated with their subject matter. We don't exclusively offer recent publications – we often stock rare and out of print titles as well as special offers. At times we manage to show an artist's full bibliography. For example, when we installed a Gilbert & George bookshop in which we stocked their full bibliography and used half of the shop for the occasion. Aside from the exhibition stock our aim is to give the visitor an overview of what is happening in the visual arts sector through our publications. Visitors can browse the most important London, UK and international catalogues and books as well as theory. We are constantly refreshing our offers to keep up to date with international exhibitions and discussions.
What are your criteria for stocking a book?
We aim to mirror developments in the arts through the books, but of course we are merchants and therefore we are compelled to follow the tastes and preferences of our customers too. A lot of this is down to our colleagues running the shops and talking to the customers, presenting them with our choices as well as learning about new publications. There is a great exchange of ideas between our shops in London as well as in Germany.
Do you try to work with any particular publishers, or is it solely about content?
Our selection is always driven by content although we do have personal favourites. Having said that, we follow any lead we encounter, trying to source books no matter how complicated or far abroad it is if we feel the book is of interest.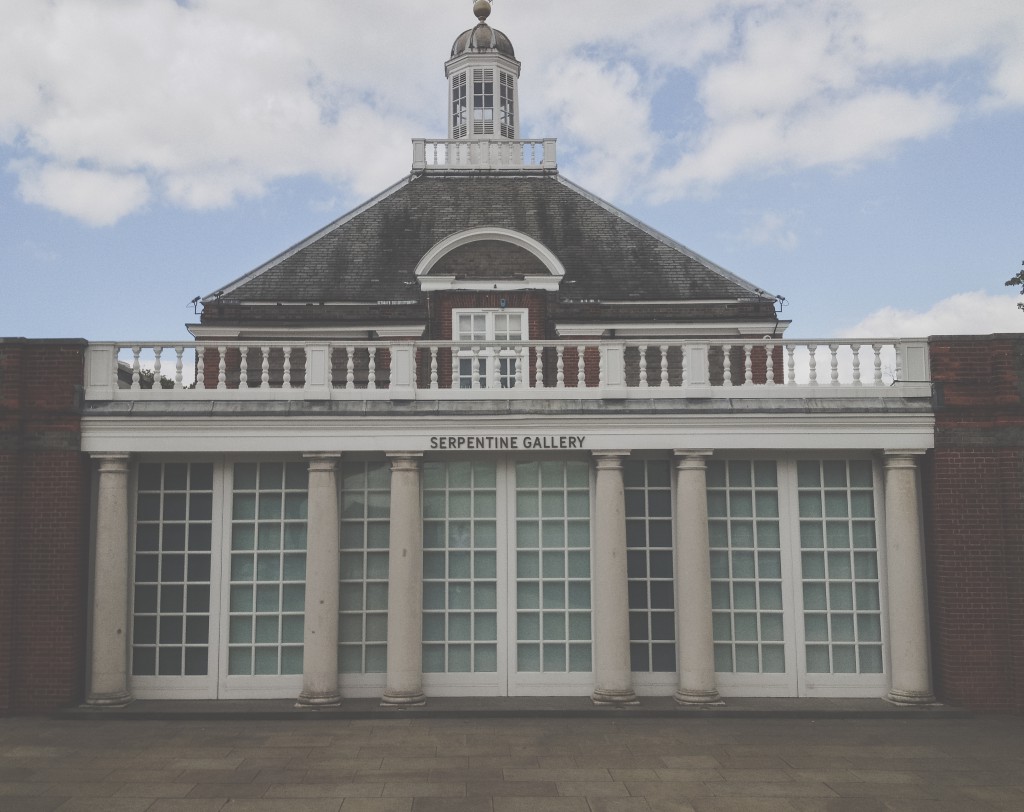 What is one hidden treasure you think you stocks?

That's a very subjective thing! It's always worth browsing deep into our shelves as there are many books hidden over a long period of time because we refuse to return any book as we thoroughly believe in them. One personal choice that we always try to stock is actually one of the very first artists' books we published and is still in print. It's a children's book, Pinocchio by a German artist called Böhmler. It is a manual where the reader has to complete the book himself with a Pinocchio stamp.
Can you recommend some art book you think everyone needs to own?
Fischli & Weiss – Will Happiness find me
Pierre Cabanne – Dialogues with Marcel Duchamp
William Copley – Portrait of the young artist as an art dealer
Koenig Books is a well-established shop, built around a passion for books, art and a deep understanding for the need of a friendly and open, yet artistic environment. Its affiliation with the Serpentine Galleries seems inevitable now as they both strive for something greater than knowledge of art, they strive to live, breathe and uphold it.