Tiramisu was Italian – before it gained global popularity. Consequently, the governor of tiramisu's birthplace is freaked out! Governor Zaia of Veneto requested EU protection for tiramisu, claiming that having too many versions is unfair to the region. Perhaps, it is time for him to pay a visit to Singapore and eyewitness that tiramisu is safe in the hands of The Tiramisu Hero.
In Jalan Besar, a neighbourhood emerging as the hippest district of Singapore, there is a new cafe that strengthens the area's position as a foodie destination. Behind the concept and the management of the cafe, there are two women with different backgrounds. Peggy Chang has been a lifestyle blogger for seven years, and Aileen Koh used to work as a finance analyst. The Singapore-born partners gathered for their common dream which had been in the pipeline ever since they started travelling. First steps were taken when they launched The Tiramisu Hero website for home deliveries. About a year later, in September 2013, the brick and mortar store on Jalan Besar opened its doors. We had a sit-down to hear more about their tiramisu and the rising cafe culture in the ever-evolving Singapore.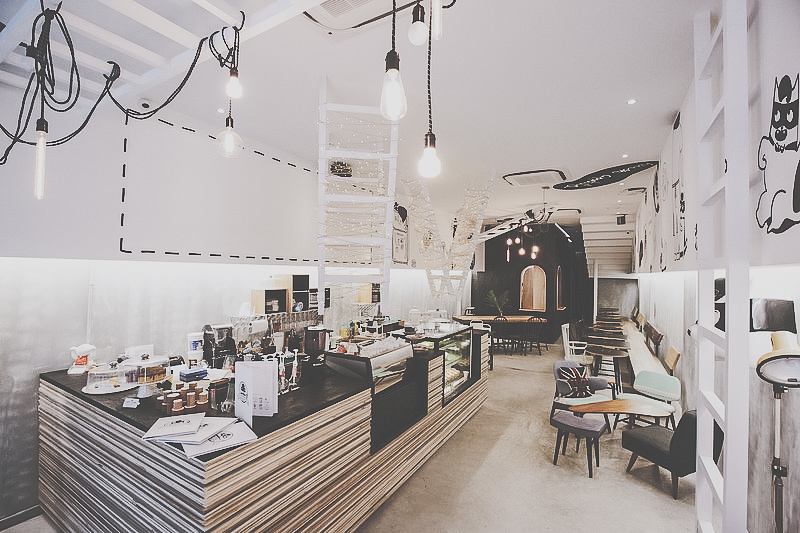 In what ways did your lifestyles have an impact on opening a café with a tiramisu theme?
Peggy: We love travelling and we're both into the cafe culture. We tried countless amounts of tiramisu during our holidays. Fortunately, our preferences in food and aesthetics style are quite in line so that helped a lot during the earlier phase of setting up The Tiramisu Hero.
Aileen: Both Peggy and I are quite picky eaters. We sought to create a space that could mimic how we felt when we are overseas. Relaxed, comfortable and interesting coupled with good food, drinks and desserts. Tiramisu was the focus as it was the first dessert we experimented together and both thoroughly enjoyed how it turned out.
How corresponding is tiramisu to the Singaporean taste? Are the locals open to new flavors?
Peggy: Tiramisu is such a classic Italian dessert, but surprisingly not everyone in Singapore has heard of it. So, other than introducing tiramisu to the locals, and giving it a face-lift with an unconventional way of packaging, we also introduced lots of local flavours like Milo, Horlicks, Ovaltine, Matcha, lemon lavender and many more, so Singaporeans can better relate to them.
Aileen: I once read that tiramisu was a great winter dessert. However, having lived my whole life in sunny Singapore, I never once felt that the dessert was too rich for the climate. I believe many locals are as ignorant as I was about this dessert and now, more than ever, with the gourmet coffee culture on the rise, the taste of tiramisu would be easier to accept. To be inclusive, we wanted non-coffee drinkers to enjoy this dessert too, so we came up with local flavours that are familiar to everyone.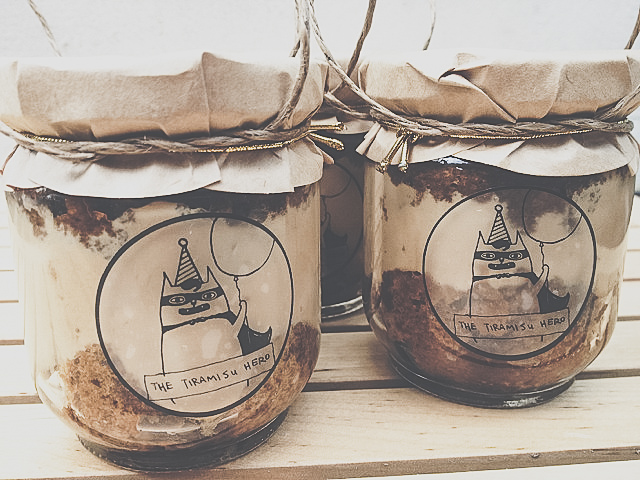 How have you improved your recipes?
Aileen: To be fair, we had a good basic recipe to begin with. An Italian chef generously gave us the recipe. However, we did not find it suited to our liking so we tweaked and changed many things. These all came from trial and error. Once we settled on a winning formula, we decided to be adventurous and incorporated new flavours.
Peggy: We came up with almost all the flavours we currently have except for Matcha which was suggested by our Tokyo counterpart – we have a franchise in Tokyo. We spent a lot of time on these recipes and we are constantly trying out new things to try to come up with more flavours.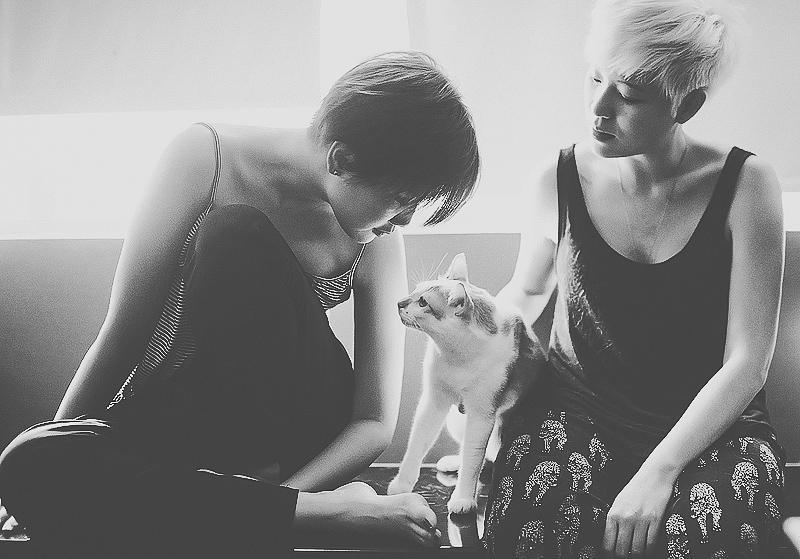 Have you ever had feedback from an Italian who tried your tiramisu?
Aileen:Whenever an Italian customer walks in, we get very nervous. We have had a few. So far, we are proud to say that they all gave us the thumbs-up. A common feedback is that we have a lighter tiramisu, which is more suited for the climate. We have also had Italians bringing our tiramisu back to Italy to eat. This makes us extremely happy.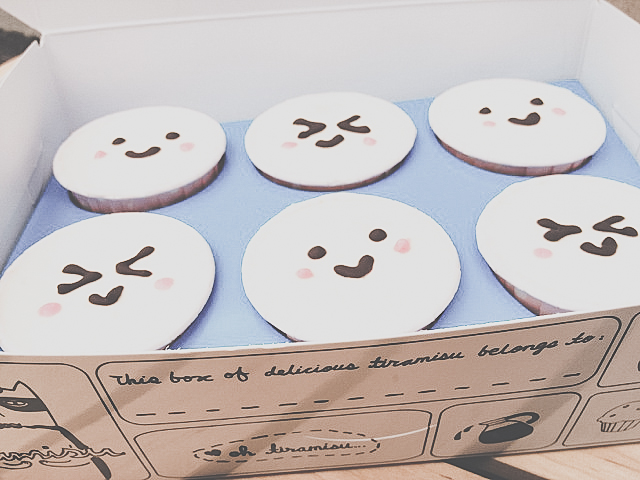 YOU HAVE A "CUSTOMISE" OPTION WHERE CUSTOMERS CAN DECIDE ON HOW MUCH SUGAR AND ALCOHOL THEY WANT IN THEIR TIRAMISU AS WELL AS THE LEVEL OF WETNESS. WHY DID YOU FEEL THE NEED OF HAVING SUCH AN OPTION?
Aileen: Since taste and preference are very subjective, we made our tiramisu customisable. Unfortunately, full customisation is only available for pre-orders as we make it fresh based on individual preferences. Sticking to some basic building blocks so that the general outcome is still great, customers can pick certain components that would make their tiramisu theirs.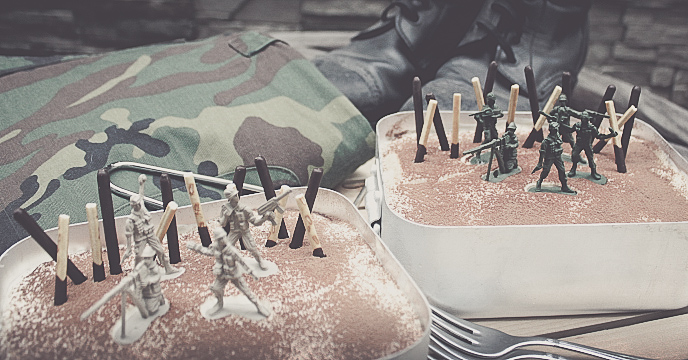 Food and drinks served in jars is the new trend, but you also sell tiramisu in pint-sized plastic buckets. How popular is "tiramisu in bucket"? 
Peggy: We do get orders for our BucketHero pretty often. We also have tiramisu in mess tins. One time on April Fool's, we uploaded a picture of our tiramisu in a huge pail on Facebook and the followers were actually excited to try it out! It was quite hilarious for us, but it also comes to show how Singaporeans are very receptive towards new ideas when it comes to food.
Aileen: We liked the jar as tiramisu is a layered dessert. A jar is a good way to show the layers, and easy to carry around.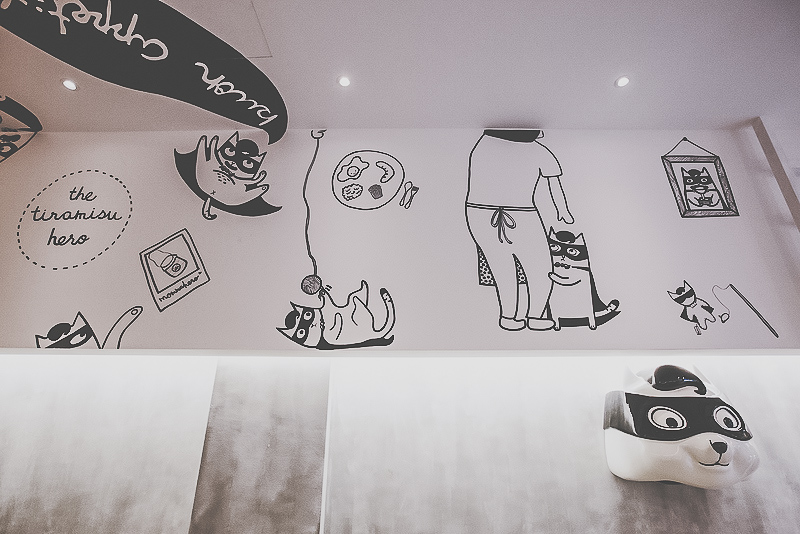 Once a third-world country, Singapore managed to gain first-world country status within only 50 years. Some believe that the fast economic growth was only recently started to be digested by the society and the cafés are simply a small reflection of this. What are your observations?
Peggy: In Singapore, you can still find traditional toasts from our grandfather's era, and yet right across the road, you might be able to find the hippest coffee joint. I do hope that we will still be able to retain the good old things that are special to Singapore and our people, while we usher in the new. That said, I think catching up with times slowly might not be a bad thing after all.
Aileen: Many people are speculating that the cafe culture in Singapore is just a phase, but I beg to differ. Looking at our international counterparts, visiting cafes ultimately ingrains itself into everyone's life. Singaporeans may still be at the phase where it is a new trend, therefore the sudden obsession. Not forgetting the majority of the population is getting more affluent. This could reflect the mentality of the younger population for wanting to look cool and not be left out – the result of the rapid transformation to first world status. However, cafe-going is not a short-lived trend like the bubble tea fad a few years back. It is not a product. It is a lifestyle of the 21st century.
The Tiramisu Hero
121 Tyrwhitt Road
Singapore 207548