In the 18th century, tea was an elitist beverage. It was introduced to London through exclusive coffee houses, which were frequented by wealthy men.
Imported from distant lands such as China and the Far East, it was an expensive product that was kept locked in caddies – containers which are now highly sought after collector's items.
For those visiting the coffee houses, and the wives who were lucky enough to drink it at home, tea represented a certain kind of lifestyle, an exclusive, genteel way of living which could be afforded by those with an excess of money. It was an outwards expression of wealth, displayed by a mounting number of porcelain and carved wood accessories in which the tea was served and stored.
In that respect, drinking tea was very much like wearing the finest attire, it just screamed: 'look at me, I have wealth'.
In recent years, drinks companies such a Coca-Cola, Evian and Vittel have been teaming up with high-end fashion designers, including Jean-Paul Gautier and Karl Lagerfeld, to create a range of bottles and merchandise. But why has this trend been so successful, and why do fashion designers work with soda companies and water retailers, as opposed to the original high market, elite drinks – tea and coffee?
We asked fashion archivist Bea Dewhurst, who works for London-based Beyond Retro, to shed some light.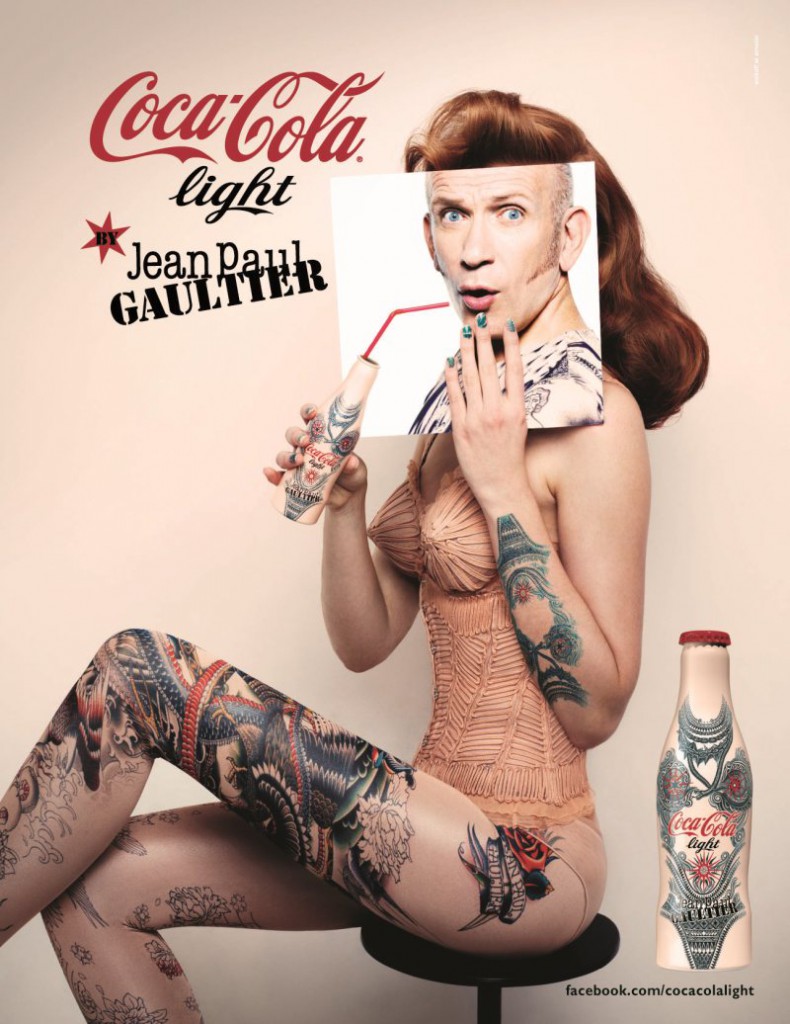 Recently, fashion designers have been collaborating with a number of drinks companies to design bottles, clothes and merchandise – why do you think these collaborations are successful?
I think it's easy to say, we all lose our heads a little when Diet Coke team up with Jean Paul Gaultier. I mean, who wouldn't want to hunt high and low for a standard tin of pop (with Gaultier's name) but for double the price? I know I've been suckered into this – and I don't even like Diet Coke! For as long as there have been billboards and magazines, there have been adverts. Even though the fashion and beverage cross-over is relatively new, the women sipping at a glass bottle, or eating a packet of mints have always been dressed in the latest trends.
Why do fashion designers opt for these kind of chains, as opposed to anything else?
As for why these particular products are used, it's rather obvious. Evian water is clean, pure and seen to be what we should be putting in our bodies if we want to look like those girls in the magazines. Why wouldn't you be tempted to purchase a glass bottle with Paul Smith's lines strewn across it? I know I always feel more sophisticated. The power of advertising! As for Diet Coke, the clue is in the name. It's Coca-Cola but the skinny version. You can look just like Gaultier's girl on the bottle if you buy this product, not the red and white can. As I said before, standard coke adverts had the perfect woman strewn across the page, sipping at a glass bottle of cola. The only difference is, that then, the diet version hadn't been created.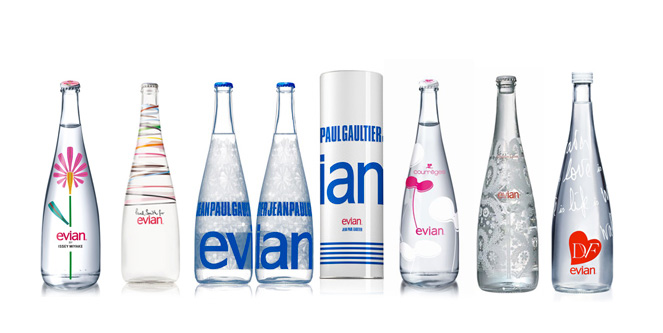 Is this a trend which will pass, or do you think it could be a lasting series of collaborations?
There is so much money to be made in collaborations like this. You're hitting the high fashion consumers that can buy these bottles to match their handbags, alongside the rest of us who can't. Even if you can't afford to shop Jean Paul Gaultier or Christian Lacroix, you can own something they created. It's worked for over a decade – I can't see it disappearing any time soon. However, I don't expect to see McQueen teaming up with Finders Crispy Pancakes!
 In the current climate there could be a market for repackaging tea and coffee as something more 'haute couture'?
Can you see there being a Chanel tailor made tea-bag? Dior Instant Coffee? I think this field has been taken over by TV personalities, leaving little room for fashion houses. Mind you, if you're rather fashion conscious you can attend The Berkeley and have a 'Fashionista's Afternoon Tea'. In association with Prêt-à-Portea. The biscuits are modelled on Louboutins and Mui Mui hand bags. Not exactly the same thing, but still in the correct vein.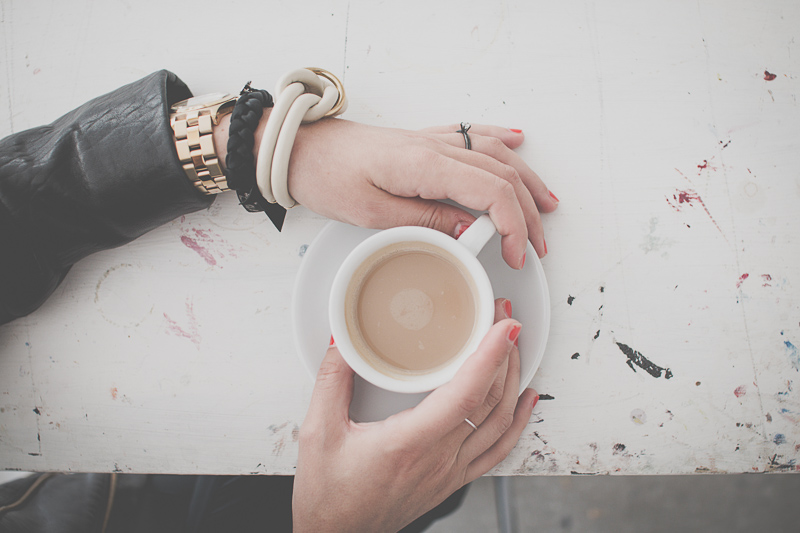 Are companies with questionable reputations like Nestlé trying to associate themselves with fashion designers to make themselves more acceptable?
Nestlé have maybe decided that coffee wouldn't wash for the catwalk and turned to water. This year they'll be releasing a new bottled water aiming to compete with Evian and Fiji – two of the most glam and fashion conscious H20 providers – they both distribute free water at London Fashion Week and the London Model Retreats. Apparently it will contain '100% naturally occurring electrolytes' and the bottle is made from 50% recycled plastic. It'll be interesting to see what comes of this. Will they be able to get Valentino on board? I doubt it somehow. A company like Nestlé are tied with too many naughty things. Kate Moss would never eat a packet of Munchies in public.
For now, it seems as though the tea and coffee industry will not be mixing with the style setters. But will designers like Lagerfeld and Gaultier move away from soda and water brands, overlook the current trends and find a way to make tea and coffee the domain of fashion's elite once more? Time will tell.