As an adult, I often visit Peter Pan in Neverland, meander through the Hundred Acre Wood, creep through the hidden door of The Secret Garden, fall down a rabbit hole with Alice or run with Peter Rabbit away from Mr McGregor. And I take these nostalgic trips, even if I've taken them a few times before. I challenge anyone, of any age, to read this list or, in fact, just one of the books, and not allow nostalgia to take hold. So are they children's books? Or just books?
In one of Oliver Jeffers most recent picture books, A Child of Books, the power of storytelling and imagination is explored through the eyes of two small children. And, as the first line suggests, you do float through the book. The modern artwork references classics of the children's world: Treasure Island, The Wind in the Willows, nursery rhymes, The Adventures of Pinnochio and Little Red Riding Hood… but to name a few. This book perfectly depicts the emotion of the literary word throughout the ages. It combines the power of nostalgia, with the unrelenting possibility of childhood imagination – where it can take you and, as an older reader, of what it can remind you.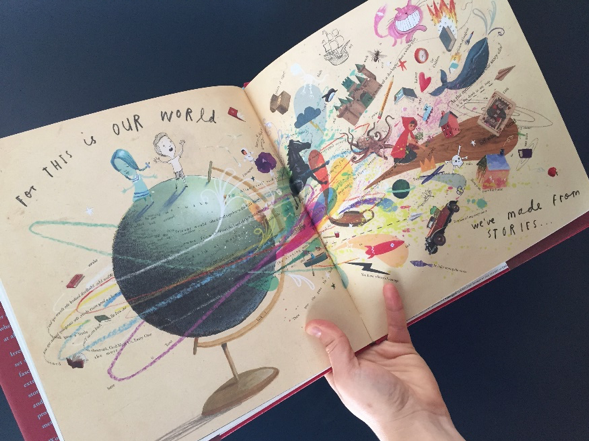 My collection comprises of books that are 100 years old, books that have remained popular throughout the generations and books that are only weeks old. I treasure all of them equally.
But nostalgia is only half of the reason I am drawn to children's books. I question the general title of the genre of children's books. On the face of it, they are aimed at the younger population: bright front covers; animal characters conversing; larger pages allowing for more illustration; and an unrestricted allowance for endless opportunities.
But this brings me to the other half of my attraction: the irresistibly symbolic nature of the language and artwork that allows for these endless opportunities.
There is a current trend in the picture book world of deceptive simplicity – but this is not to be confused with a lack of storytelling or low expectation of the reader. The dry wit and visual comedy of many authors and illustrators combines to make an entertainingly hilarious story. Jon Klassen is a master of deceptive simplicity. In his hat trilogy ('I Want my Hat Back', 'This is Not my Hat' and 'We Found a Hat'), Klassen manages to tell an entire story just through minimal sentences and the direction of the character's glances at each other.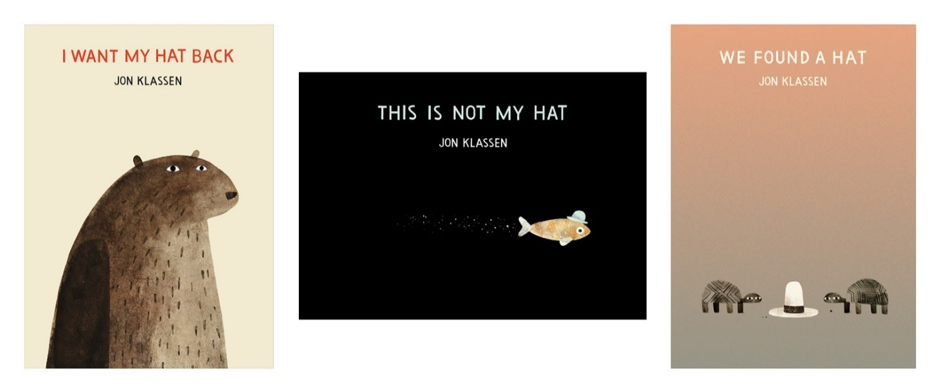 Minimalistic language content allows for children to engage and explore, whilst an adult can appreciate the deadpan humour authors such as Klassen provide.
More traditional children's books also harness the power to evoke strong emotions within an adult. Take, for example, AA Milne's 'The House at Pooh Corner', his 2nd instalment in the Winnie the Pooh series, which contradictorily starts with a goodbye. As a reader, after emotionally committing our hearts to Christopher Robin, his friends and the Hundred Acre Wood in the first book, we learn that 'Christopher Robin is going away. Nobody knew why he was going; nobody knew where he was going; indeed, nobody even knew why he knew that Christopher Robin was going away. But somehow or other, everybody in the Forest felt that it was happening at last.' As a child, I loved Winnie the Pooh, as an adult, I understand Winnie the Pooh.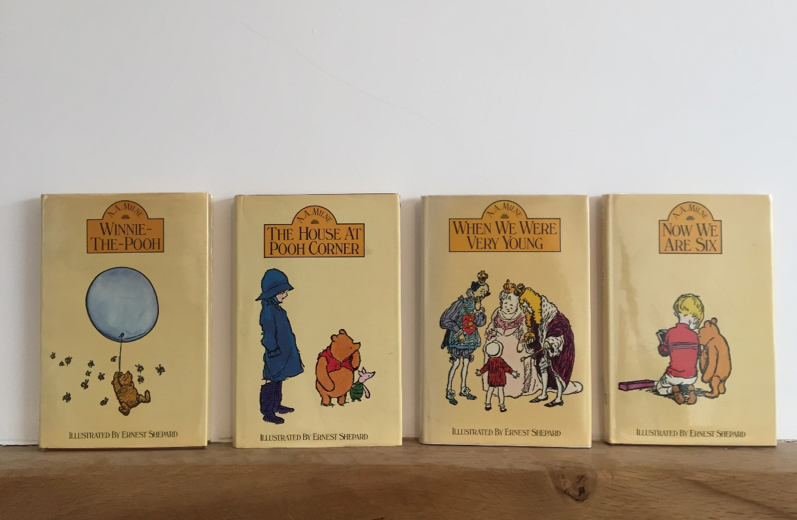 Often, reading a children's book as an adult can appeal to a more mature reader's sentiment, to their ability to draw on complex emotion and experience. They can make you laugh in a way you wouldn't have understood as a child and they can make you cry in a way that you only now understand as an adult.
"Pooh, whatever happens, you will understand, won't you?"
"Understand what?"
"oh, nothing." He laughed and jumped to his feet. "Come on!"
"Where?" said Pooh.
"Anywhere," said Christopher Robin.
Think you won't be entertained? Think again. Go pick up a Children's? book.