I am in a Hoxton warehouse flat with a roomful of strangers, waiting for the gig to begin. I have no idea about the line up and actually, I did not even know the concert's location until last night. The host is not a friend of mine but I am using his wine glass and sitting next to his bed. I furtively type in #sofarsounds on Instagram and see dozens of other gigs are about to kick off in various cities around the world. I feel that I am a part of an extensive music network, both offline and online. And this is simply what Sofar Sounds is all about.
Sofar Sounds has been bringing together musicians and music lovers in intimate home-settings since 2010. The events evoke excitement because they are run in a discreet manner. You sign up for a gig in your city via their webpage and they send you the venue details one day before the event. All you can be sure of is, you will discover new musicians in a local's cosy living space. You can later watch it online as each session is recorded live.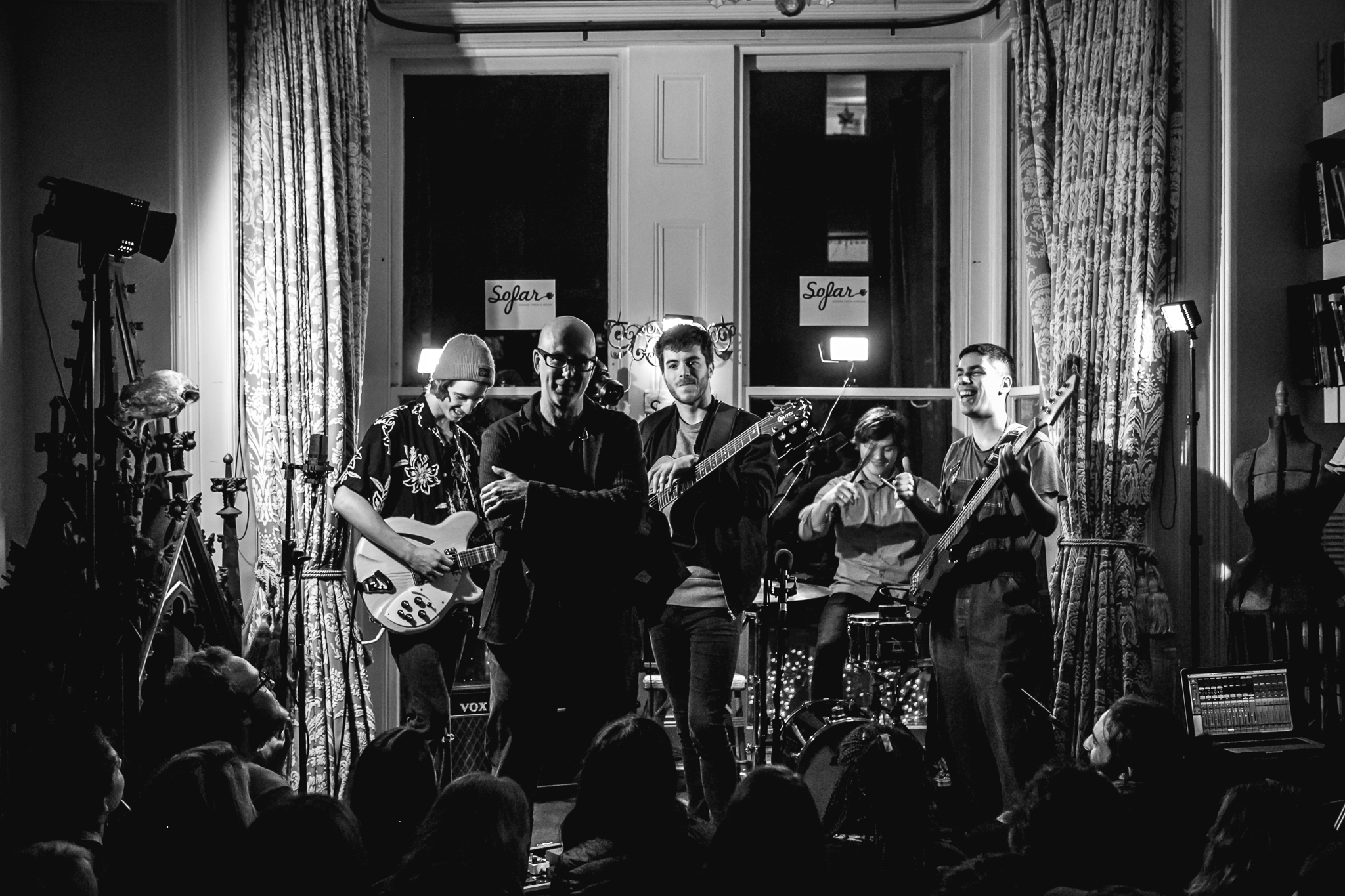 Undoubtedly, one cannot create a community-led global network within a day. At the outset, the co-founder Rafe Offer got the idea after reflecting on the dissatisfaction he felt in live gigs.
Music had become background noise at gigs. People talk and play with their phones. And many come for the headliners, not engaging with the supporting bands. With Sofar Sounds we wanted to make music the main thing again. At our events, all the acts are equal and there are no headliners. You come for the music and respect it. It worked because we made things happen by living by our values.
The co-founders Rafe, Rocky and Dave were determined to bring manners to the live music scene. The first event was held in Dave's London flat where the co-founders and their close friends attended. The word has spread with digitalising the concerts, making them available online for audiences in other parts of the world.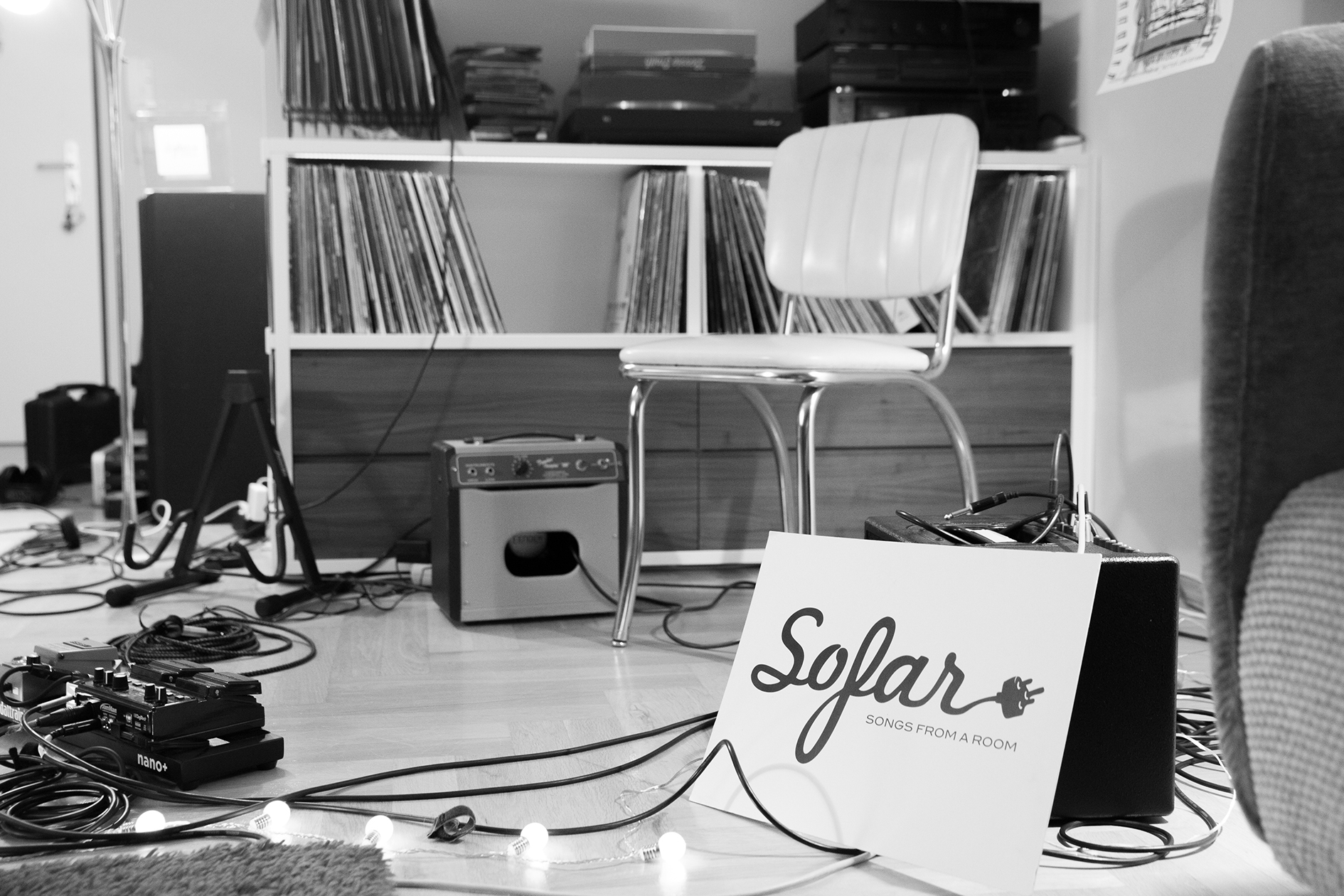 On a sunny day at Shoreditch House, I am having coffee with the commercial director Tom Lovett, to discover more about the dynamics behind the project's global success.
The structure of music has changed in the last ten years. The advancing technologies and internet intensified the interconnectivity of the world but also created panic within the music industry. Sofar Sounds focused on this new understanding of producing, distributing and consuming music. It became surprisingly successful because we managed to touch the very zeitgeist of our modern music culture.
Tom acknowledges the power of creating space for individuals with original ideas. He believes that such vision made it possible for the project to get through to thousands of volunteers.
We outline the ground rules but people are welcome to bring in their personal touch and authenticity. It is rewarding for everyone because whether you are the host, performer or event volunteer, you contribute to your community. On top of it, wherever you land in the world, you can attend a Sofar Sounds event and expect to find people who are as passionate and respectful towards music.
Many emerging bands gained worldwide popularity after having performed in Sofar Sounds. Some lucky fans unexpectedly found high-profile musicians in front of them. The Yeah Yeah Yeahs' front-woman Karen O performed her debut solo album Crush Songs in New York living rooms. Bastille supported War Child charity with an intimate gig held in London. The project is also knitting ties with companies such as Spotify, Uber, Airbnb and Vice, curating creative events in collaboration with these game-changers.
The can-do mentality evokes the entrepreneurial spirit even in places where everything is – if not impossible – challenging. Tom tells that they are now exploring ways to launch Sofar Sounds in Havana, where the internet connection is considered a luxury. Rafe is excited about having Cape Town and Johannesburg on their map. He wishes to see the network expand in the African continent.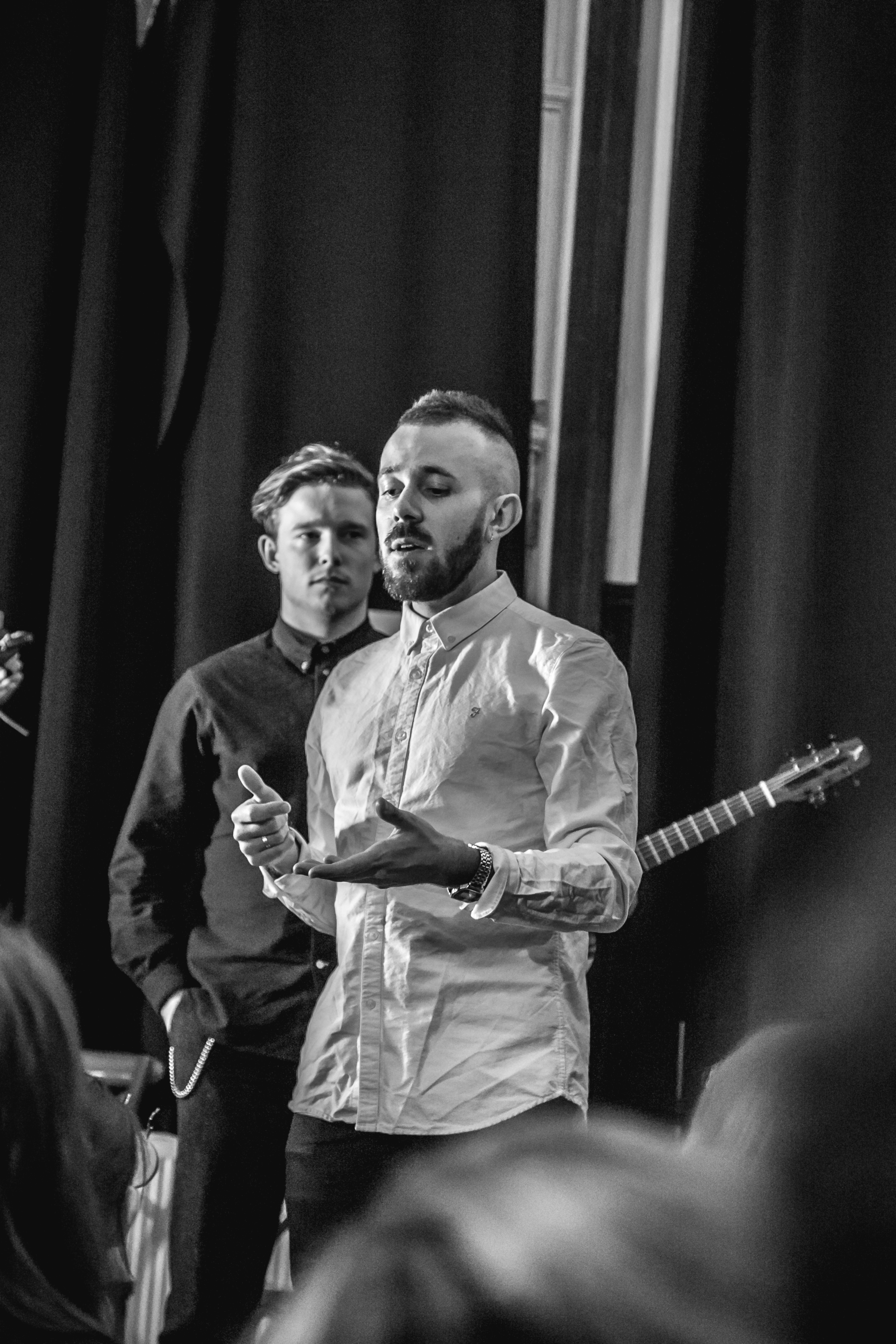 Each city's persona and social culture is embedded in the events. I contacted Kattis Björk, who started Sofar Sounds in Stockholm, and asked her about the local aspect of the project. After having lived in New York, Kattis returned to Stockholm in 2013, realising that she had to catch up with the social life again.
When I was back in Stockholm I found it a little cold and socially awkward. I had met Rafe in London through Sofar Sounds and decided Stockholm needed such a community as well. In the beginning people were weary. So we had to act quickly to involve the respected names from the music industry. The locals then were hooked. They wanted to become a part of this community with a good reputation and enjoy music in a non-pretentious atmosphere.
Stockholm did certain things differently in accordance with Swedish taste and habits. An intimate gig setting might arouse people in London or New York but the Swedes needed reassurance.
At first people were scared but now there are more and more people signing up to host. They usually have been to a gig previously and know that it is not a party or a club but a very respectable event where nothing breaks and people do not get drunk. We usually host our shows in the afternoon so I think that helps too. And it acts as a perfect pre-party. One big difference though, you always need to take off your shoes in Sweden.
Stockholm is known for its appetite for electronic and pop dance music. Kattis mentions that they are doing hard work as curating these gigs demands more equipment and careful planning. After all, she is content that they managed to create a highly professional and motivated community in Sweden. Next on the agenda is launching Sofar Sounds in Gothenburg and Umeå. She hopes that the community will keep growing with other cities on board.
So now, your gigs are focused and intimate, yet they are casual, experimental and social. Each gig is unique as the locations change and the combination of performances are diverse. This is a whole new level of innovation within the music industry wherein event planners, musicians and audiences collaborate for advancing the live music experience. The state of the art is not the concept per se, rather how Sofar Sounds established it so sustainably in 240 cities across the globe.