Gone are the days when your only coffee option was the high street cafe with the bucket-sized latte. Over the past decade, it seems every western city has acquired at least one, if not plenty of passionately dedicated cafe owners and baristas who see coffee as a drink that must be crafted with care, almost obsessively. London, for example, had a terrible specialty coffee culture just ten years ago, and is now on every coffee nerd's pilgrimage list.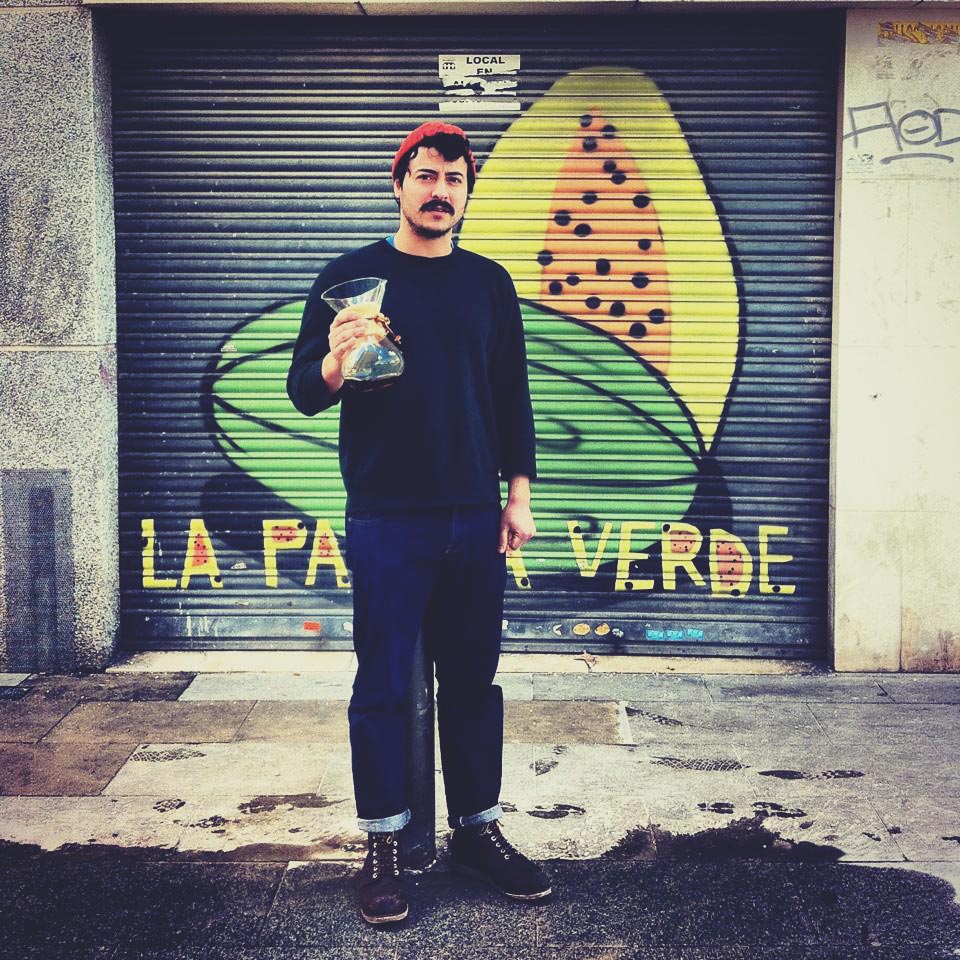 Barcelona, on the other hand, started its coffee revolution only about five months ago, when Jordi Mestre, the Spanish National Barista Champion of 2012 and 2013, opened up Nomad Coffee Productions. It is the first full-blown specialty coffee shop and roastery in Barcelona, and Jordi has great ambitions for the reformation of the Barcelona coffee scene.
While living in London he learned his trade with his own coffee cart in a market (which was also called Nomad), before honing his skills at Nude Espresso, a cafe and roastery in east London, where he learned about coffee roasting. Noticing there was no coffee scene at all in his hometown of Barcelona, he thought it was a great opportunity to start a similar movement.
His cafe is small and personal and seats only a handful of guests, but it has set the ball rolling. He, and an army of like-minded coffee nerds are fighting the corporate giants and kick-starting this long overdue trend in the capital of Catalonia. As a result of his initiative, other independent cafes are starting to spring up around the city / long overdue and clearly very welcome.
So, starting with the source, here are the top coffee spots of Barcelona.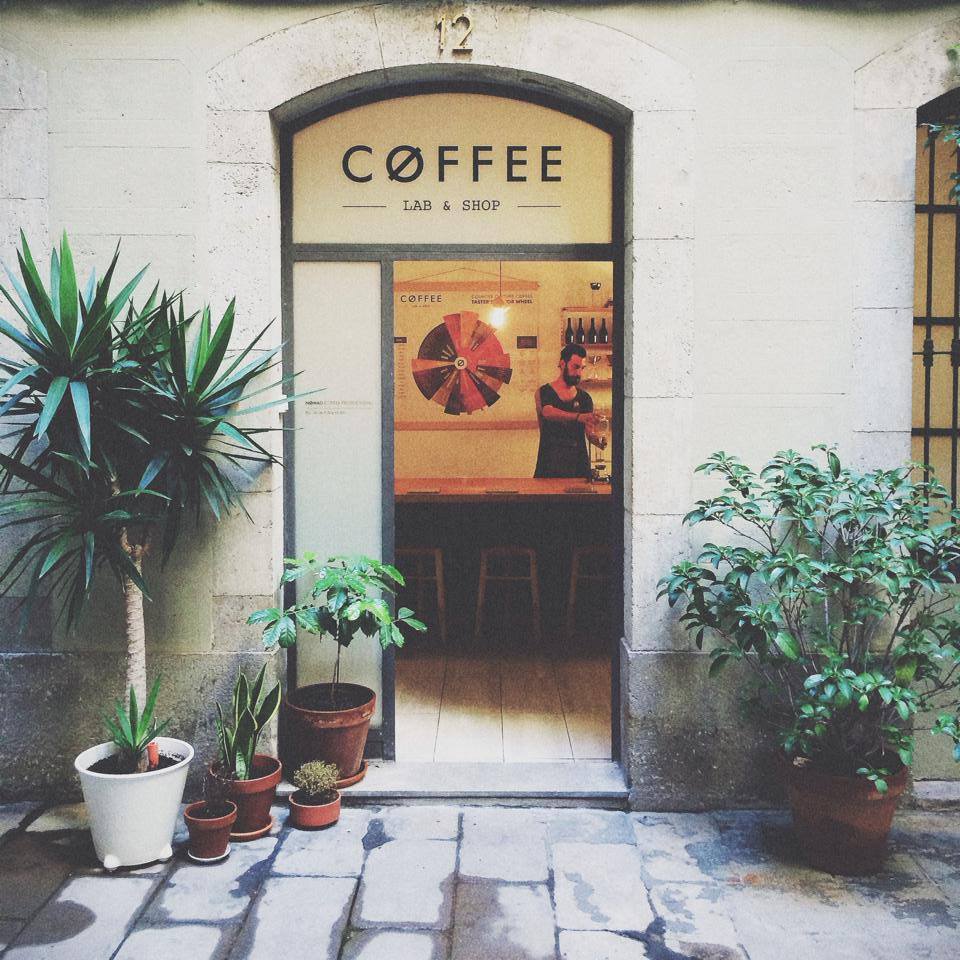 Nomad Coffee Productions
Bringing to Spain a culture of coffee more commonly associated with the likes of Scandinavia. Placing a strong emphasis on exceptional quality and roasting techniques and sourcing from fair trade farmers around the world
Pasaje de Sert 12
Barcelona
Spain
Satan's Coffee Corner
Unpretentious and minimalist in appearance, but gathering praise and loyalty as word spreads of the best places to find a decent cup of coffee. Knowledgeable staff who know their coffee and pretty much all the best places to go in the city.
Carrer de l'Arc de Sant Ramon del Call
Barcelona, Spain
Skye Coffee co.
Probably not what you expect when you think of 'coffee to go'. The self-styled 'intimate café on wheels' is housed in a converted 1972 Citroën HY van. From their base in the city's Poblenou area, they pride themselves on coffee and pastries and encourage others in the district to come and discuss innovative ideas.
Carrer Pamplona 88
Barcelona, Spain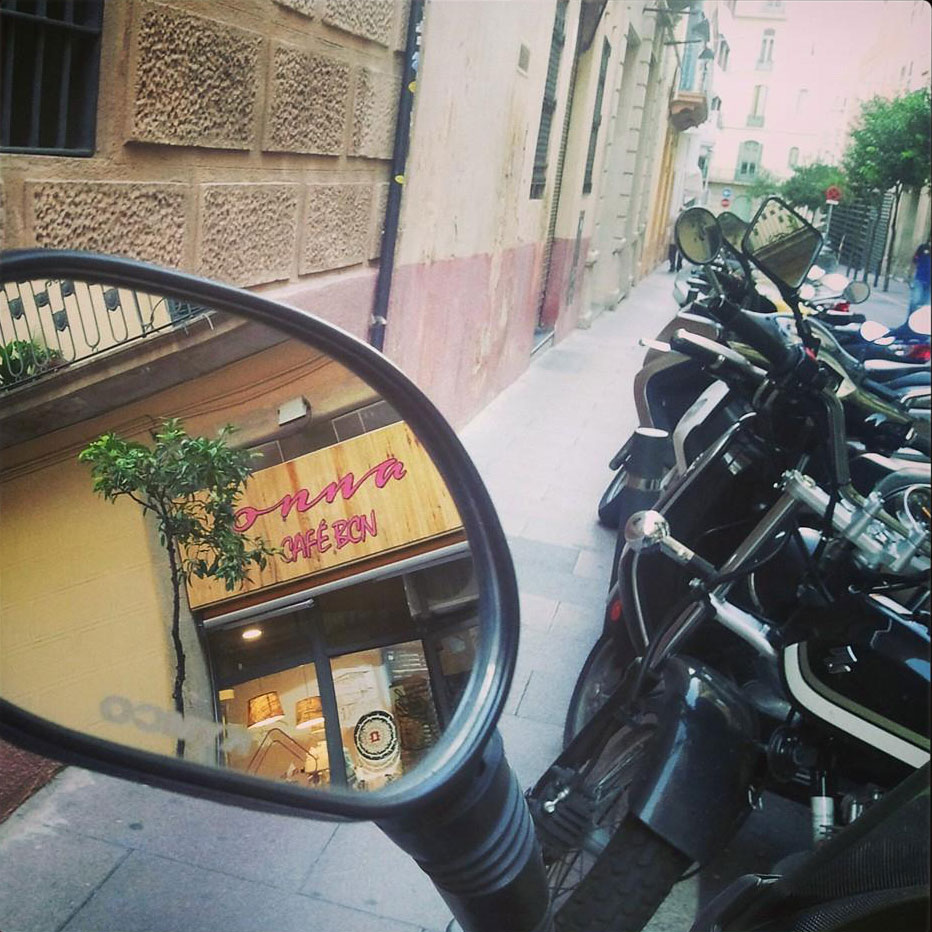 Quickly garnering a reputation as one of the best cafes to check out for the connoisseur while in Catalonia. Discreetly located, intimate and cosy and priding itself on both coffee and food.
Carrer de Santa Teresa 1
Barcelona, Spain
Jordi is not out to change the world, but simply to try and introduce as many people as possible to the alternatives to what is forced upon them by corporate giants.
– I thought of only opening a roastery, but that was difficult because there were no customers who would buy lightly roasted coffee. So I needed a way to show people the process of buying green unroasted beans, roasting, preparing, and serving. That's why I opened a showroom and cafe along with the roastery.
– Commercial coffee and specialty coffee have to live in the same culture, and at the end of the day, specialty coffee is only a very small portion of the market. It would be a dream for it to grow, but we're here just to offer an alternative. You can have great wine, or an amazing burger here, as well as a commercially produced one, but with coffee there was absolutely no choice before.
– Some people have been visiting the same coffee bar for 20 or 30 years, and after five months of walking by my cafe, they could decide to come in and taste my coffee. Maybe they won't come back ever again, or they'll come back once a week as a treat, or maybe they'll start coming in every single day and absolutely love it!
Barcelona has a whole lot to offer, but no city is complete without fantastic coffee. Now, thanks to Jordi and his peers, there's a burgeoning coffee scene full of potential that is reminiscent of London's coffee culture just a decade ago. Who know what Barcelona's specialty coffee landscape will look like in a few years?