I was late, the Nairobi traffic had not played ball, and I was sitting in the wrong place, thinking we were to meet in this champagne bar for a wee tipple, contemplating to myself 'where on earth was Franklin?'.
Then technology came to my rescue and a Skype message pinged on my iPhone; Franklin Saiyalel was waiting in Mama's Patisserie over the way – and had been for quite some time.
Rushing over, messaging as I went, I bounced in through the door full of apologies and ordered a latte. Franklin, a slender young man of 24 years with impeccable style, was already chomping his-hearty-grin-way through a croissant with a cup of ebony-black coffee on the side.
With little ado we got on with the matter at hand: what is happening on the Kenya fashion scene, who are the players, what is Franklin doing in all this and, more importantly perhaps, why!?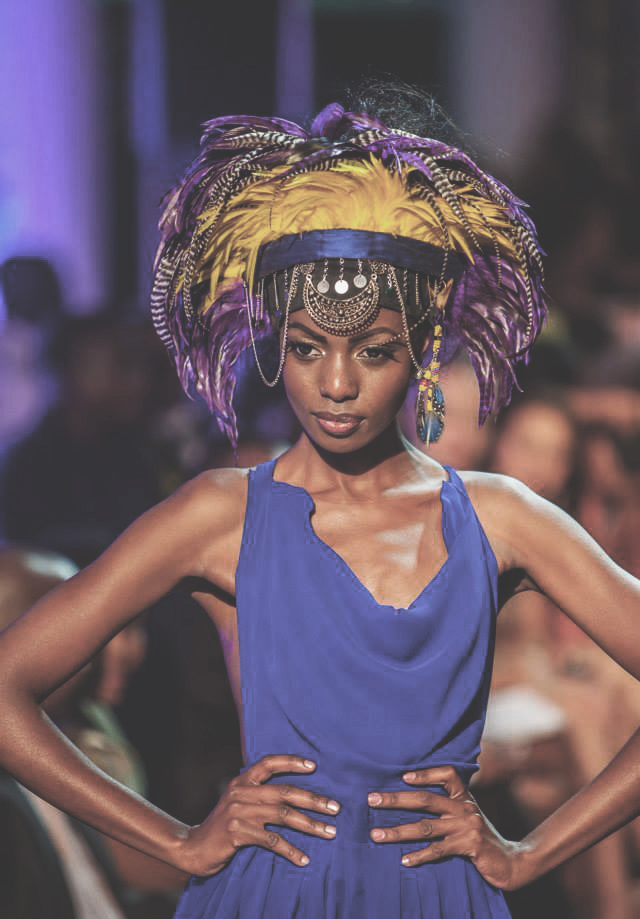 Style and the importance of looking good, feeling good had always been top of mind when he was growing up and this drew him to blogging soon after completing his A-levels. Some four years on and he's still at it – the focus is narrower, the emphasis decidedly on fashion and what men wear.
The croissant was crumbling all over the place, but this didn't seem to dim his vibrancy, his passion, his eagerness to talk. "Are you OK for time?" I enquired – of course he was, he was loving the interview and the chance to talk in a relaxed relatively unstructured manner. Most interviews for Kenyan magazines or television had been rigid and terribly time-obsessed. What a relief to let the conversation flow.
I was relieved too – especially having been so rudely tardy in arriving.
I wondered about East Africa fashion and what it means today. Franklin broke it down to the three dominant markets in the region: Kenya, Tanzania and Uganda. Kenya, as far as he was concerned, is lagging quite behind.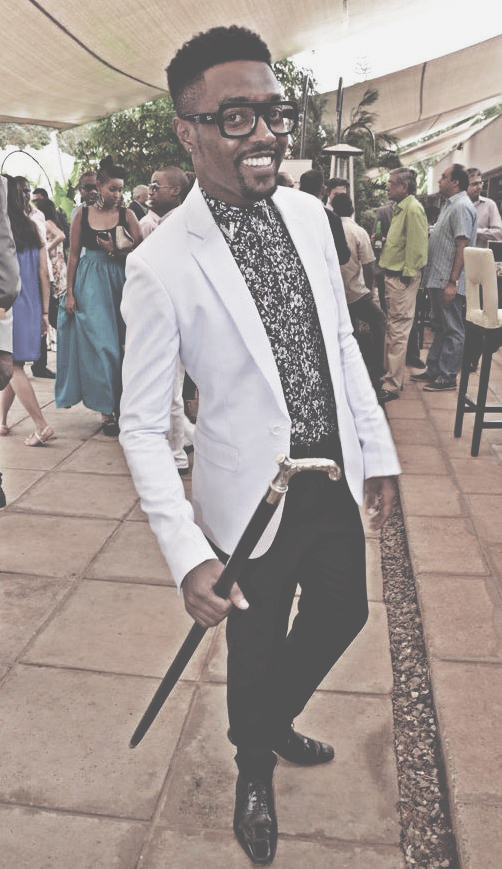 – There is a sense of an entrenched way of doing things here; change doesn't happen easily in Kenya and this is heavily influenced by upbringing, he said. When I pursued this and asked about religion – he was quick to rebuke: "Don't even get me started on that!" I left well alone and took a different tack. Creativity is stifled it would appear, and being a tricky market where people don't necessarily "dress up" for an occasion, it can seem like an environment of "dream-killers".
Even at fashion shows – which are taking off in Kenya and the region – with runways organised by the likes of Swahili Fashion Week, Fashion High Tea and Festive for Fashion and Arts – people do come, "but they don't buy".
The west of the African continent is far more colourful and perhaps more ready to open wallets and purses and to spend on good looks, style, and the peacockery of pride. Franklin puts a lot of this down to aggression: "it's everywhere out west and fashion is no exception". In fact, he admits, often people mistake him for West African – he simply doesn't dress like a Kenyan. Some wives have even implored him to take their husbands shopping!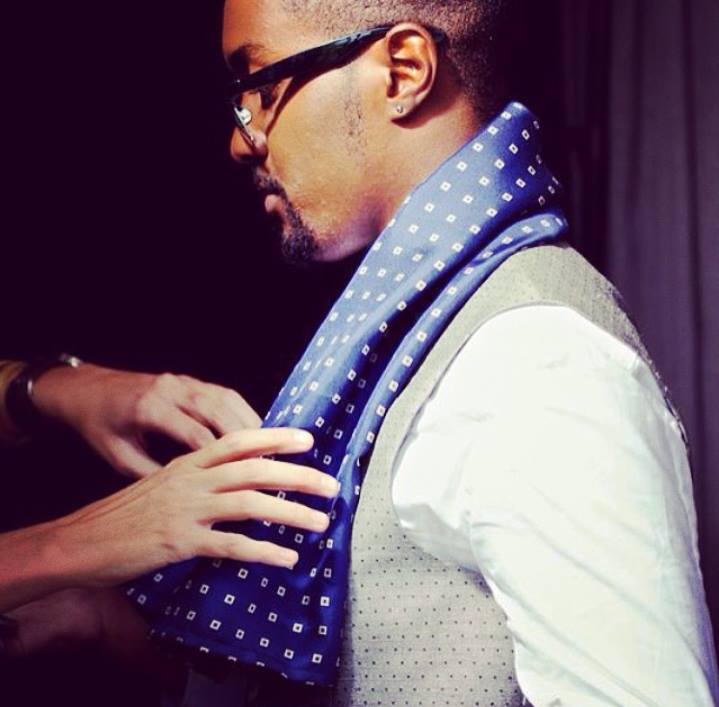 It was at this point I started to think about the Kenya I know, the grey, brown suits I see on the street, in my office and the almost drab daily attire lacking pizzazz, desperately seeking to blend in. The Kenyan way – while deeply proud – is not to stand out, with a tendency not to create waves and with a "no" to being too proud. Travel a few hours by plane westwards and life couldn't be more startling in its difference. Yellow, azure, scarlet, rose, verdant green, purple – and that's just what the men are wearing!
We asked for the bill and I was acutely aware the coffee shop was empty and the waitress keen to catch her matatu, a local rickety bus – often referred to as cockroaches of the Kenya roads – and get home.
We had skirted around male grooming, social media, movers and shakers – but it was time to go our separate ways.
As I got up from the table and walked outside, I was struck by the screechingly pink awning of the cake shop – what an incongruence: puce in a sea of lacklustre monochrome. It must have been a sign that we ended up having coffee and not a glass of chardonnay after all.