If you feel like you should spend more time with your relatives, maybe you should consider creating a family company, that's what Ugglan & Eggen did and it seemed to work for them. David and his sister Mimmi, along with their significant others, decided to start producing heavy but elegant hardwood cutting boards out of local oak, Nordic ash, and beech.
Their intention was to create kitchen centrepieces that would be a symbol of family life, all the while giving them a reason to get together as a family more often. They want to keep the business on the hobby end of the spectrum, although their popularity is increasing. They have a simplistic and utilitarian approach to the ol' butcher's block that appears to have struck a chord with foodies and interior designers. According to them, less is more, except when it comes to how thick the cutting board is – then more is more!
We spoke to David, who runs the workshop. He modestly describes himself as 'better at working with his hands than talking,' but he managed to eloquently answer our questions.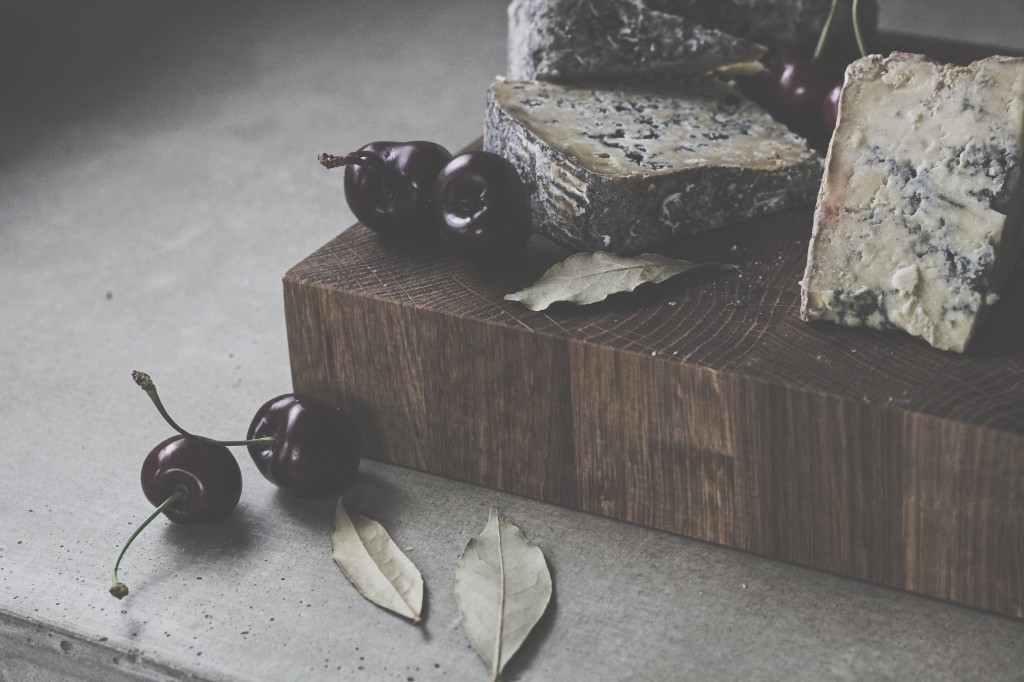 How did this all come about?

Me, my wife, my sister, and her boyfriend were fishing one day, and we were talking about how far away we live from each other, and that we should try to meet more often. We came up with the idea to build something together. I don't really know why we came up with cutting boards, but I teach high school kids to make furniture, and I'm trained as a cabinetmaker, and we also all have a very big interest in food. So it somehow just happened. We decided to make big cutting boards that are aesthetic, decorative, and functional. My wife and I moved to the countryside a while back, and we got an old cow stable that we converted into a beautiful wood workshop, and then we just started to produce the cutting boards.
So do you only make cutting boards?
We make cutting boards, knife handles, and also custom made furniture. Our main product is cutting boards though. We don't make too many knife handles because every single one is hand carved so it's a little bit too time consuming. We do it with a chisel and no template, so I could make more, but I need to have inspiration when I do. It came to the point where I felt forced to make knives and I didn't like that. When I feel inspired and make knives, I put them up on our webpage, but I don't just produce them all the time.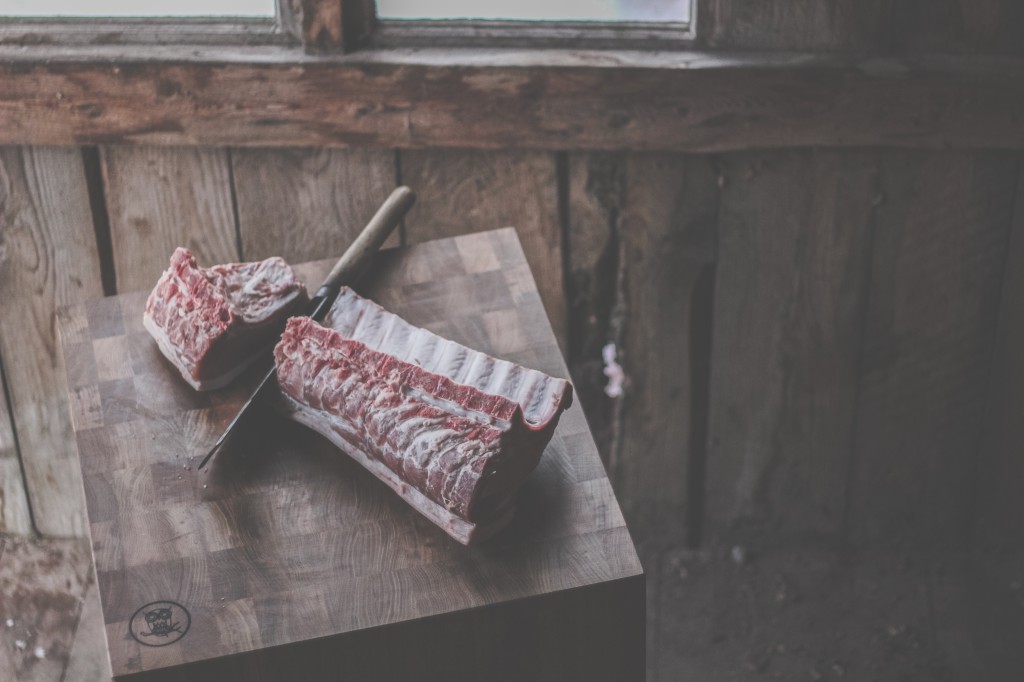 Where do you get the wood for all this?
We have a wood supplier who is local and we store and dry the wood ourselves. We only buy locally because it's easier and better for the environment. We try to buy trees that have been felled for safety reasons, for example.
How long does it take you to make a cutting board?
It's a long process to make a cutting board. It depends how many you're making at a time, but the more you make, the less time it takes per cutting board. What's really time consuming is calibrating the saws to make sure the cut is perfectly aligned, so if you only do one board, you have to calibrate over and over, but if you make many, you only have to calibrate once per machine. Each piece of wood has to be absolutely perfect for all the pieces to fit together properly.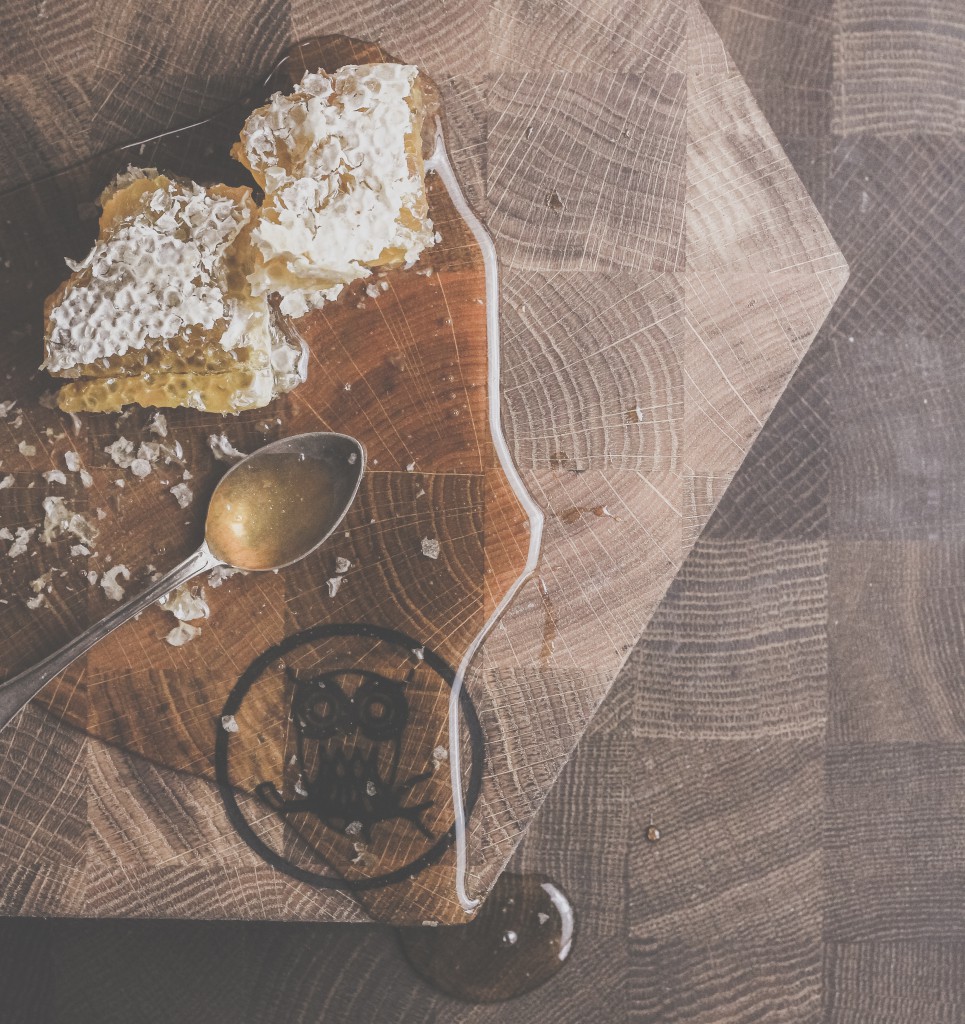 Who buys these things?
We sell mostly to people who are interested in cooking and food, and also people who are into interior design. It's hard to say exactly who the typical customer is. We sell mostly in Sweden, but sometimes Norwegians, Finns, and others contact us and ask if we can send them things, and we do.
So does this take up all your time?
I'm not doing this full time. Since it's the four of us, we all help out. Our philosophy is that that we only make what we enjoy making. If you're financially dependent on this kind of business, then it makes it hard to say no to things that bring you a lot of money, even though it's not our style. And we started the company as a hobby, and we want to keep it like that in some way. If we feel it's not fun anymore, then we won't do it anymore. That's why I don't make too many knives; I don't think it's that fun all the time.
So do you promote yourself through social media mostly?
I don't know very much about social media personally. I know we have an Instagram page, but my wife takes care of that stuff. I don't even have a personal Facebook page! Mostly we've been picked up by magazines and bloggers. Also, when we sell a board to a customer and their friends will see it, they also want it. It's quite funny that sometimes we ship to remote places in Sweden, and often other orders come in from that same place.
What about sustainability?
We love the environment. That's why we love making cutting boards that are thick and heavy. If you can take care of it, you can have all your life. If you buy plastic or cheap wood, you have to replace it really often, but if you invest in a high quality one, then you can have it forever, and can even pass it on to your kids. It's nice to feel like you can have something for a long time. You can show respect to your food and take care of something you love. It makes your cooking more passionate too. My mother has a very old oven from Husqvarna. My whole life she's baked bread in it, and it makes it magical. It's the same with our cutting boards. We make them so they can last forever. It's also meant to sit on the counter, and not be put away every time. It should be a natural workspace in the kitchen.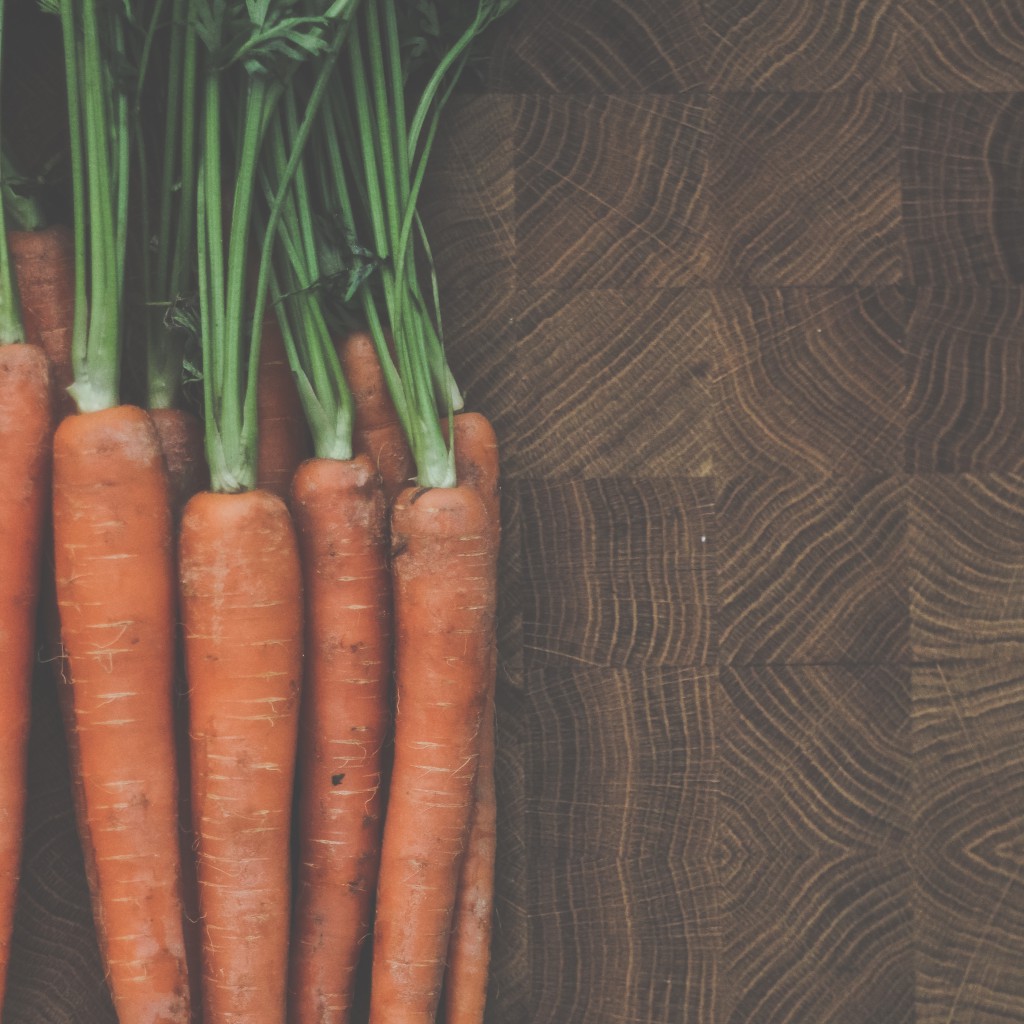 What would you say is the heart of the business?
The heart of the business is to make a product that you will use. That's why it's so simple in its design. Even a handle is complicated because you've got to clean it. The design is simple so that it's easy to take care of, and is therefore used a lot.
David and his family manage to have better contact with each other, produce beautiful items that they are proud of, and to support local business; all of this just through the desire to spend a little more time together. So next time you dread meeting your in-laws, perhaps you could make a business proposal to them – who knows, the social tension might just end up producing an empire of a company.