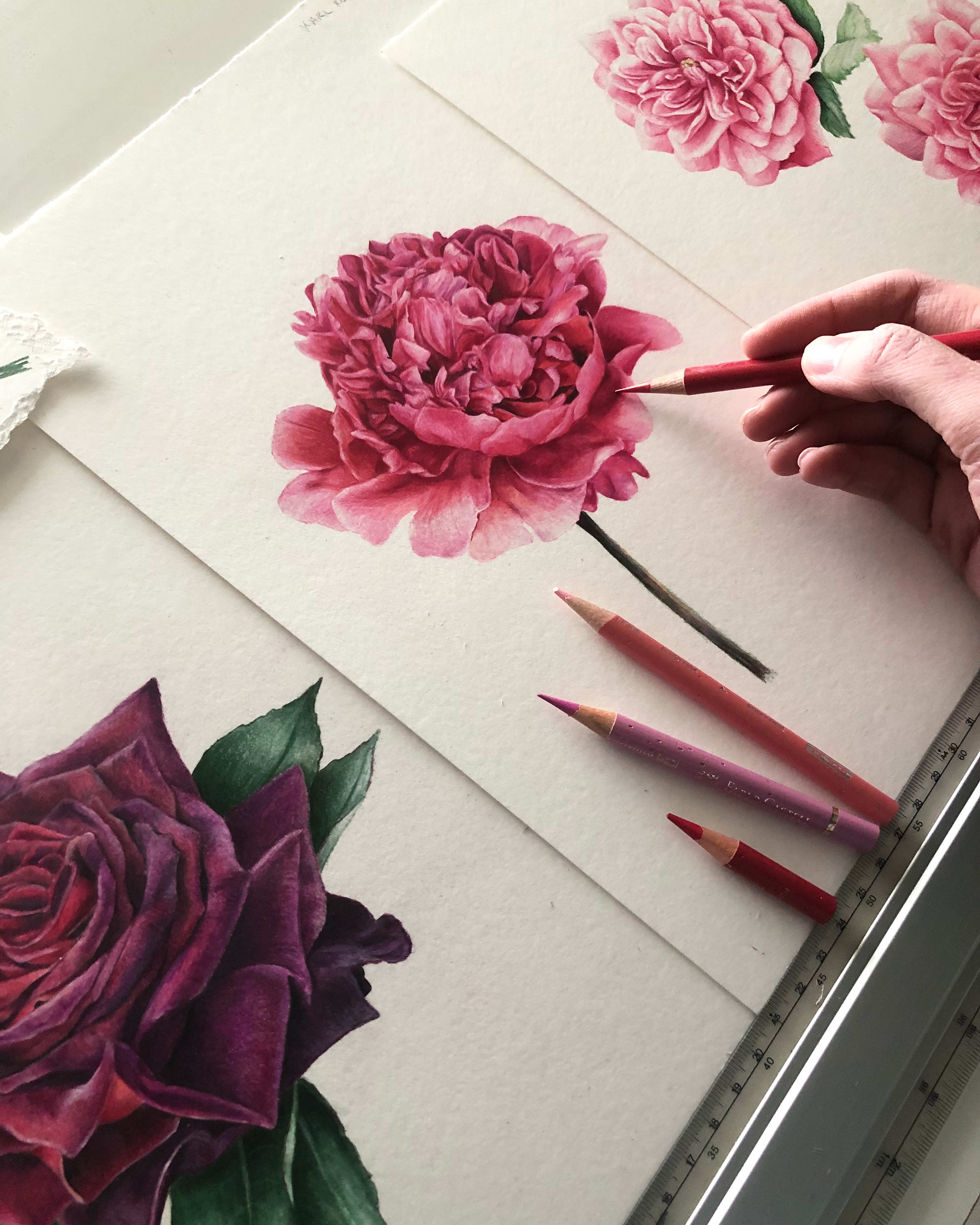 The Book
---
Herbarium Vitae is a collection of illustrations by artist, Phoebe Atkey. A part of NHP's Collective Shorts series, here we see Atkey produce a series of work in the style of traditional Victorian herbarium or animalium depictions, but reimagined with a modern twist.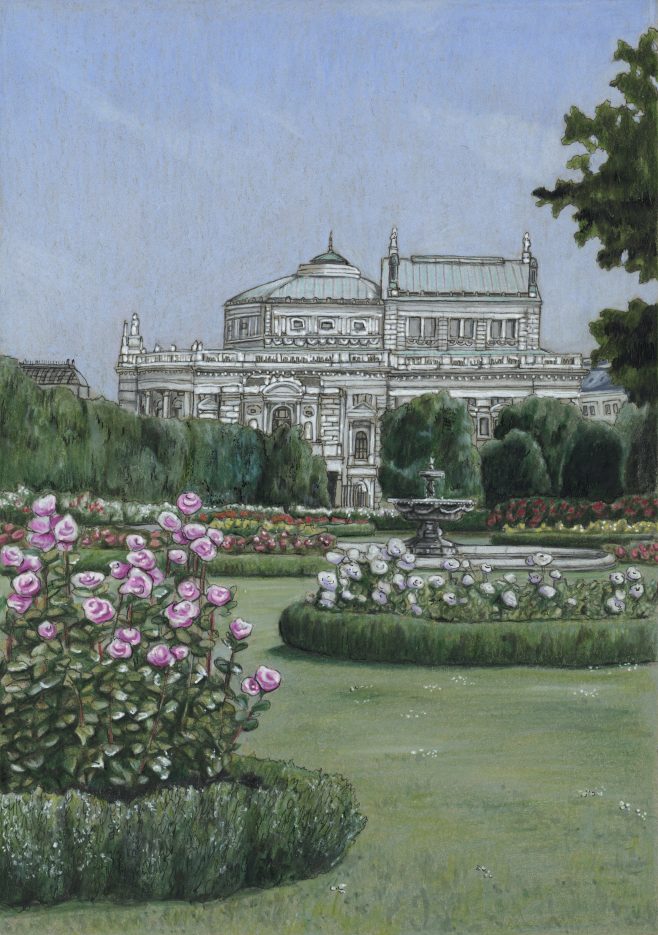 The Artist
---
Based in Bournemouth, UK, Phoebe is a young, self-taught artist with a passion for architecture, cityscapes, fashion and nature. A large part of her work is inspired by places she has visited. Phoebe works primarily with pen and coloured pencil. Her work has been seen in various publications and she is often commissioned for her individual style and ability to depict a variety of subject matter.
Pinterest Board
---
Follow behind the scenes of the book.
Board coming soon!
Download a chapter
---
See the first pages of the book
---
Coming soon!
Tell a Friend
---
Share this book or tell a friend about it.
Thank you!
About the Book
---
What will you find inside Herbarium Vitae – Roses & Peonies
This book takes us through a set of exquisite floral images of Roses and Peonies. Atkey's artistry is detailed and precise but this, set against a more minimal book design, provides an alternative but fun way to showcase her fantastic, artistic abilities.
In this book, alongside the whimsical and beautiful floral illustrations, Atkey also interjects with fuller illustrations of these plants in situ and also scenes which draw on the key theme of this book. Laden with subtle and peaceful colour tones, each image touches on the beauty of Atkey's floral subjects.
"Herbarium Vitae" is part of an exciting new book series that NHP Publishing and Phoebe Atkey are developing together – Herbarium & Animalium – and that encompass through precise and sharp illustrations the worlds of plants, trees, animals and possibily minerals and other elements.
hardcover – 96 pages – matte paper
170x230mm – 1 kg – english
Isbn – 9789187815386
Want to sell this book?
---
To the book specification or receive the information sheet, contact us at editor@newheroesandpioneers.com